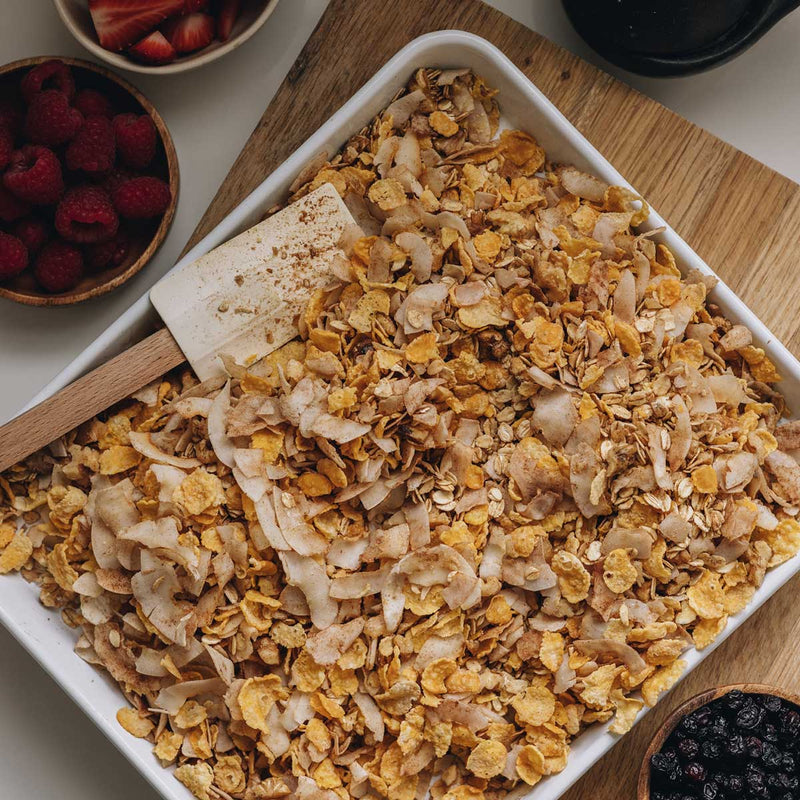 Made from scratch: Muesli
Cook time: 10 minsPrep time: 5 mins
 Introducing 'Made from scratch'; our guide to help you create your own.
Making your own food from scratch is one of the most satisfying things to do, so we've created a series of fail-proof formulas to help guide you through making some summer staples, exactly how you like them. 
Experimenting with different flavours, ratios and combinations, and using your own taste and instinct is what it's all about.
Use this build-it-yourself guide as your flavour map for making the perfect muesli, just how you like it.
We promise you, it's super easy!
Download Printable PDF Version
Method
Turn the oven to 180 bake and line a baking tray with baking paper.
Pick one or two ingredients from each section to your taste, combine all ingredients apart from the dried fruit, and lightly toast in the oven until golden.
Add the dried fruit at the end, let it cool and store in one of your favourite GoodFor jars. 
It's that easy.