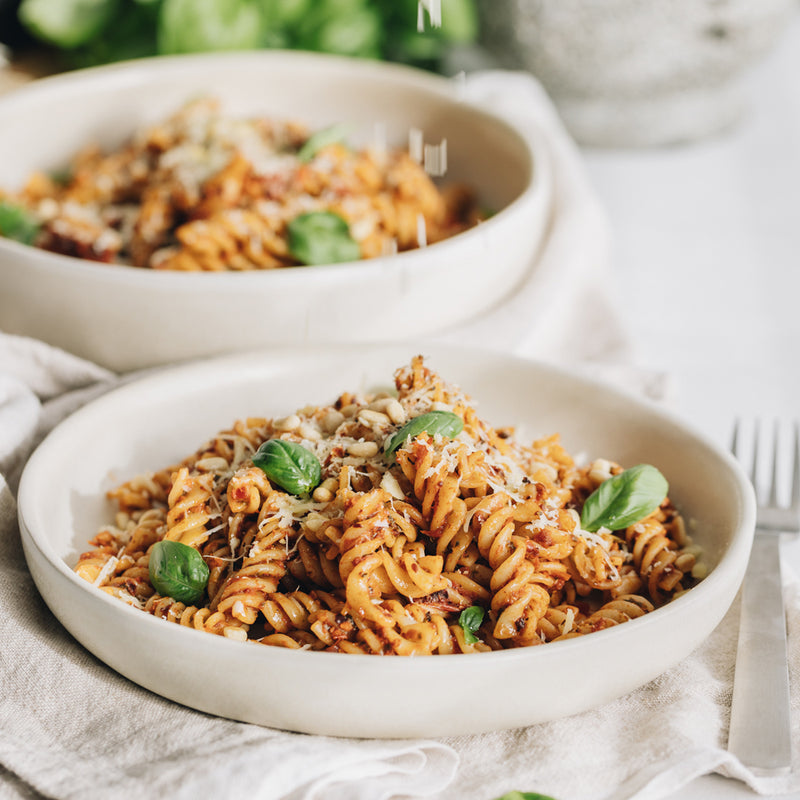 Sicilian Pesto Pasta
Cook time: 5 minsPrep time: 10 minsServes: 4
Good Food, Food Company is our series of easy, delicious recipes from some of our favourite cooks. Food to cook, eat and share in good company. Nicola Moores, Garden-to-Table cook and manager of the beautiful Te Arai Lodge shares her take on a Sicilian Pesto Pasta.
"I've added my own twist to this traditional recipe by throwing in a few tangy capers and fruity olives to add some depth of flavour and a smack of floral tartness. Not only is this recipe an absolute taste sensation, it's also extremely quick and easy to whip up for a weeknight dinner, especially if you have your GoodFor grocery items on hand. Buon appetito!"
Download Printable PDF Version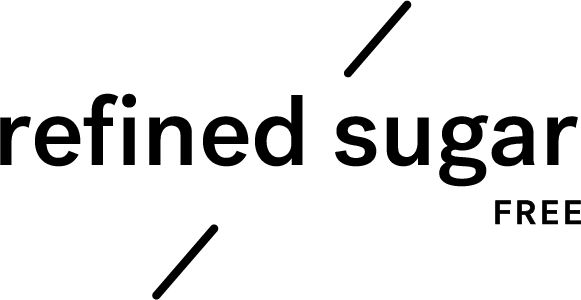 Ingredients
3.5L water
25g / 1 handful fresh basil leaves
4 cloves garlic, peeled
To Serve
Grated parmesan or pecorino (optional)

Fresh basil leaves
Method
Bring the water to the boil in a large saucepan. Add the rock salt followed by the pasta and cook the pasta until al dente. (NB: Be sure to match the pasta cooking time with that of the sauce. The sauce will take 15 minutes to prepare and cook).
Whilst the pasta is cooking, prepare the sauce.
Put all of the ingredients, except the oil, in a food processor and blend until the mixture resembles a coarse pesto. 
Heat the oil in a large sauté pan, transfer the pesto to the pan and sauté for 10 minutes or until aromatic, stirring frequently.
Once the pasta is cooked, drain and reserve some of the cooking water just in case you need to loosen the pesto sauce.
Transfer the pasta to the sauté pan and stir through the pesto until well coated.
Serve topped with freshly grated parmesan, toasted pine nuts, fresh basil leaves and a drizzle of extra virgin olive oil.