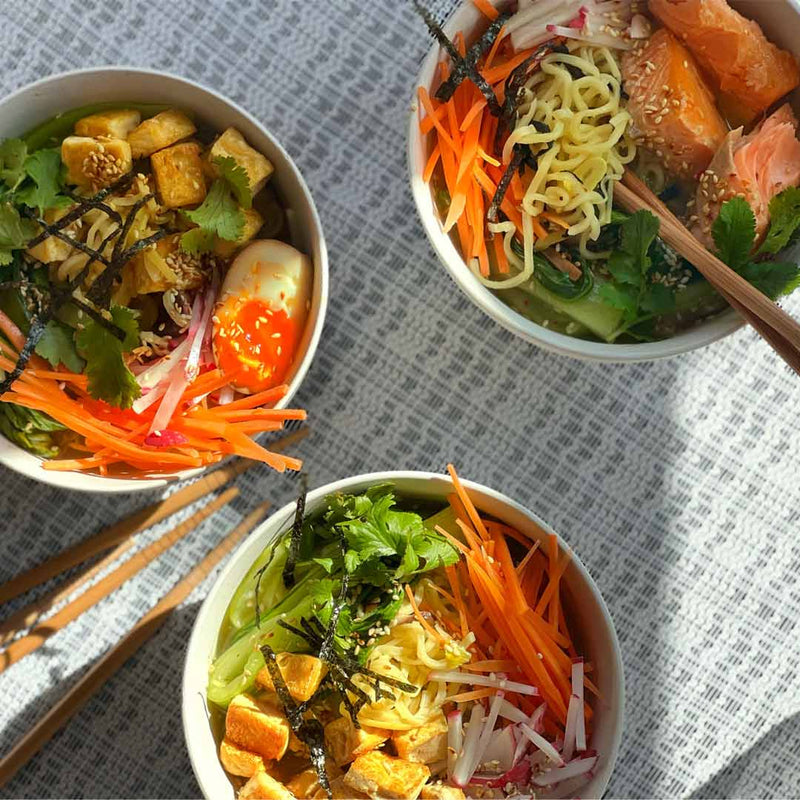 Ramen Three Ways
Cook time: 10 minsPrep time: 15 mins
Good Food, Good Company is our series of easy, delicious recipes from some of our favourite cooks. Food to cook, eat and share in good company. Kylee Newton - preserver, cook, writer and educator shares her recipes for Ramen three ways.
"These days families have a mixture of different eating ethics within the one household. This can be tricky when it comes to planning mealtimes and you sometimes find yourself having to make up two or sometimes three different meals to cater for all. 
This recipe is the best of all worlds, with just a few small adaptions in toppings, by using a miso soup and GoodFor ramen noodles as a base, you can easily whip it up in three ways to appease all the different eating requirements in one home. 
Ramen three ways covers one with tofu for the plant-based eaters, tofu and fudgy eggs for the vegetarians, and salmon for the pescatarians. And if you aren't vegan or vegetarian, there's nothing stopping you from having all the toppings in one bowl. Enjoy!"
Download Printable PDF Version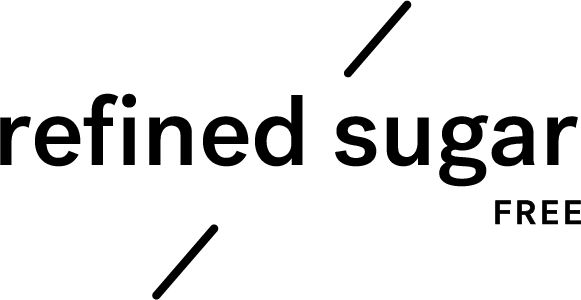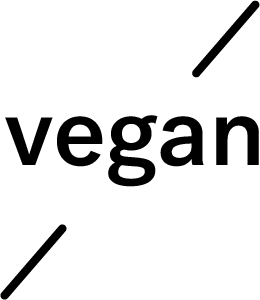 Ingredients
Ramen soup base (Makes 4)
1.6 litres boiling water
2 tbsp vegan miso paste
1 tbsp sesame oil
2 large garlic cloves, finely sliced
35g fresh ginger, peeled, cut into matchsticks
80g shiitake mushrooms, finely sliced

2 small pak/bok choy, sliced in half, lengthways
Toppings for all (Makes 4)
1 medium carrot, cut into fine matchsticks
2-3 red radishes, finely sliced
Handful fresh coriander
1 nori sheet, toasted, cut into strips
Vegan ramen topping (Makes 4)
300g firm tofu, cut into 1-2cm cubes
3 tbsp sesame oil
Vegetarian ramen topping (Makes 4)
Fudgy eggs (make 2-24 hours ahead)
2 large eggs, room temp
4 tbsp good quality soy sauce or tamari
1 tbsp white wine vinegar
1 tbsp water
200g firm tofu, cut into 1-2 cm cubes
3 tbsp sesame oil
Pescatarian ramen topping (Makes 4)
Method
Base soup method:
Cut the vegetables and toppings as suggested in the ingredients lists. 
Bring the water to a rolling boil in a large saucepan, then lower heat to a gentle simmer. In a measuring jug add broth powder and miso paste then ladle in 100ml of the boiling water from the pan and stir until dissolved. Pour back into the simmering water and the sesame oil, mirin and the prepped garlic and ginger. Infuse for 3 minutes.
Add the ramen noodles, simmering for 4 minutes before adding the sliced shiitake and simmer for 2 minutes more. Add the pak/bok choy for another 2 minutes.
To serve first remove the pak/bok choy and put aside. Dish out the noodles evenly between 4 bowl and ladle in soup broth, making sure the shiitake are evenly distributed. Then add your toppings starting with the pak/bok choy and decoratively placing on carrot, radish and your choices of toppings (see below) of vegan, vegetarian or pescatarian. Top off with fresh coriander, sesame seeds, strips of nori and a sprinkle of chilli flakes (if using).
Vegan topping method:
Heat the oil and salt in a large frying pan until it starts to sizzle. Add the tofu cubes and slow cook the tofu on a low heat for about 6-8 minutes, turn them over and slow cook for another 6-8 minutes. Once puffed up and golden on two sides remove and place on some kitchen towel to drain off the oil. Serve on top of your ramen bowls. 
Vegetarian topping method:
Make your fudgy ramen eggs by bringing a saucepan of salted water to a rolling boil and lowering room temperature eggs in at the same time. Boil for 6&½ minutes, remove and dunk straight into iced cold water, this makes them soft and gooey inside. 
Mix the soy, sugar, broth powder, vinegar, and water together in a small saucepan and warm, stirring, so the sugar dissolves. Place the eggs in a small biodegradable bag with the marinade and leave in the fridge for 2-24 hours, the longer you marinade, the stronger the flavour.
Cook the tofu as in vegan method then top your ramen bowls with tofu and half a fudgy egg each. 
Pescatarian toppings method:
Flake the pre-cooked salmon on top of your ramen bowls. Feel free to add tofu or fudgy ramen eggs if you are inclined.