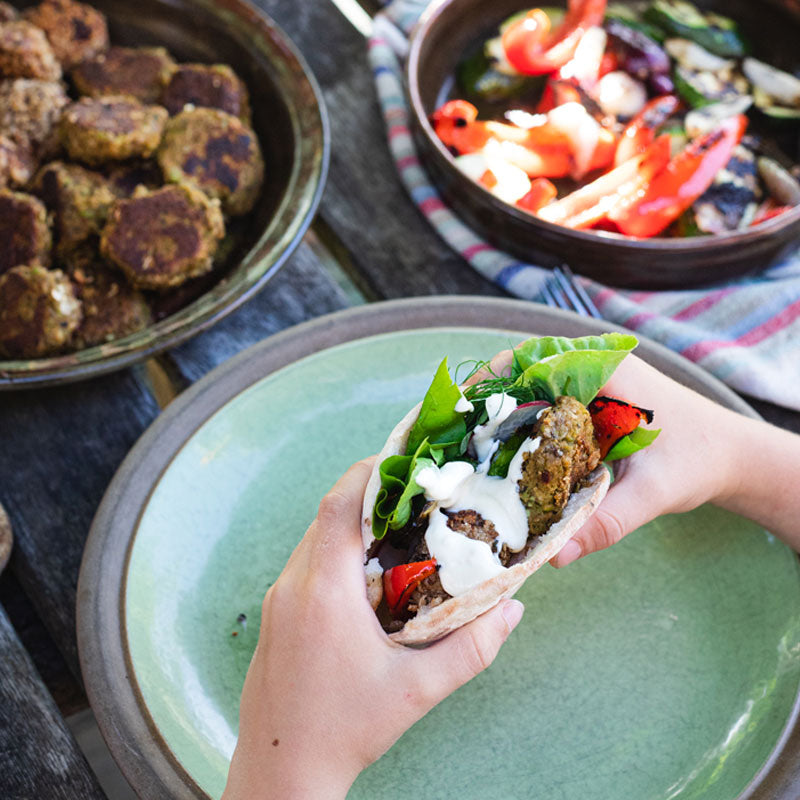 Herbed Chickpea Falafel with Minted Yoghurt Sauce by Nicola Galloway
Cook time: 30 minsServes: 4
Recipe by Nicola Galloway - extract from her Homegrown Kitchen cookbook
"If I ask my son what he wants for dinner he will almost always say falafel, but because I use the traditional method of making them with pre-soaked uncooked chickpeas, his request takes several days to fulfil. Luckily he also loves measuring out the chickpeas and water to soak overnight, and is always the first to check how much the peas have swelled in the morning. We take such things for granted as adults, yet children find so much delight in the magic of nature. 
In this falafel mixture I take a pretty heavy-handed approach with the herbs – I love the amazing flavour they add. The selection of herbs I use depends on what is abundant in the garden and seasonally available. "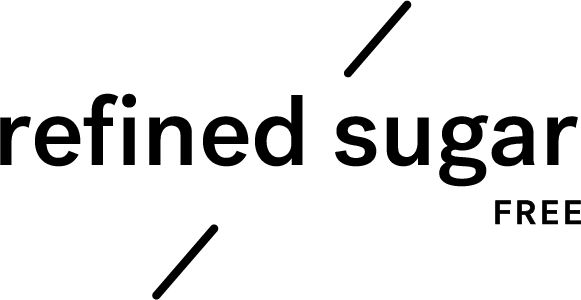 Ingredients
Falafel:
1 spring onion, roughly chopped
1-2 garlic cloves, peeled 
1 packed cup fresh herbs – mint, coriander, parsley, basil, lemon balm
zest of 1 lemon
Ghee or coconut oil for pan-frying
Minted Yoghurt Sauce:
1 cup natural yoghurt (dairy or coconut)
1 tablespoon finely chopped mint
1 teaspoon extra virgin olive oil
salt to taste
To serve:
Flatbreads
salad greens
chopped tomato
grated carrot
Method
Soak the dried chickpeas in 3 cups warm water with a splash (about 1 tablespoon) of cultured whey or apple cider vinegar for 24 hours (see page x for directions on preparing legumes). Drain and rinse thoroughly in a sieve.
Place all the falafel ingredients in a food processor and blitz to a rough paste. Stop and scrape down the sides several times. The mixture is ready when you can squeeze a handful in your palm and it holds together. Shape into small patties using your hands (or, if you want to keep your hands clean, use 2 tablespoons). 
Heat a heavy-based frying pan over a moderate heat, add a small knob of ghee or oil and pan-fry the falafel in batches until golden on both sides. *Alternatively bake in a preheated 190°C oven. Place the falafel on a lined tray and bake for 20 minutes until golden, flipping after 10 minutes for even cooking. 
Make the yoghurt sauce by combining the ingredients in a small bowl. 
Serve the falafel wrapped in warm Yoghurt Flatbreads with a selection of fillings, or skip the bread and serve as salad bowls drizzled with yoghurt sauce.
Sprouted Chickpea Falafel
If, like me, you find chickpeas difficult to digest, then sprouting the chickpeas for a day or two before preparing falafel can be helpful. 
To sprout chickpeas: soak them for 12 hours in 3 cups water then drain and rinse well in a sieve. Sit the sieve over a bowl to drain and cover with a plate. Set aside (out of direct sunlight) and rinse well every 12 hours until the chickpeas are just beginning to sprout little tails, about 2mm long. Follow the falafel recipe as above.