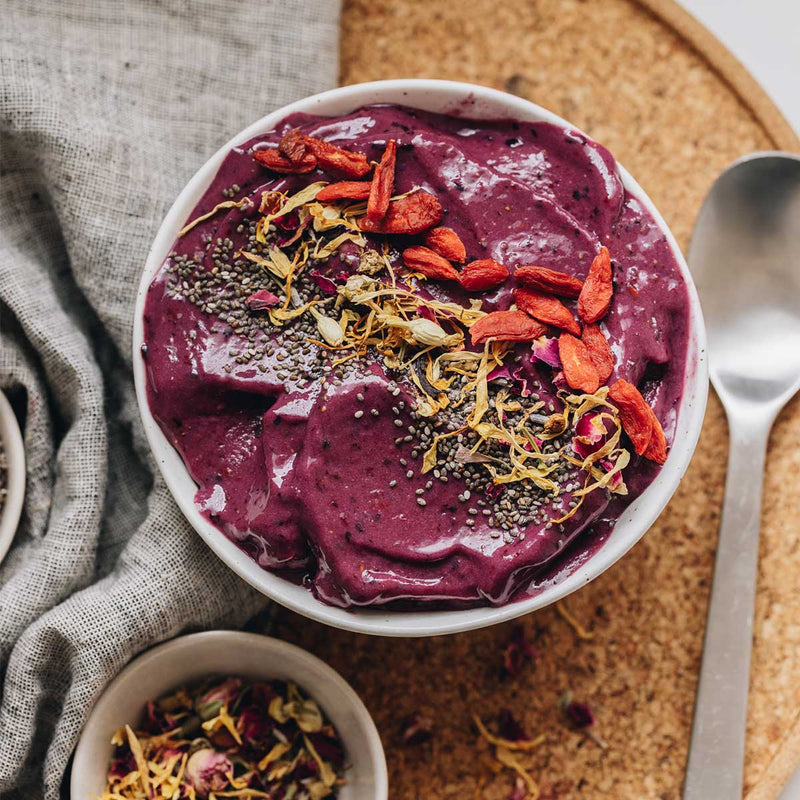 Made from scratch: Smoothie bowl
 Introducing 'Made from scratch'; our guide to help you create your own.
Making your own food from scratch is one of the most satisfying things to do, so we've created a series of fail-proof formulas to help guide you through making some summer staples, exactly how you like them. 
Experimenting with different flavours, ratios and combinations, and using your own taste and instinct is what it's all about.
Use this build-it-yourself guide as your flavour map for making the perfect smoothie or smoothie bowl, just how you like it.
We promise you, it's super easy!
Method
Pick one or two ingredients from each section to your taste, using our guide. Combine and blend together to your preferred consistency. Add more liquid if you would like a smoothie that isn't as thick.
Top with your chosen toppings and enjoy! 
It's that easy.