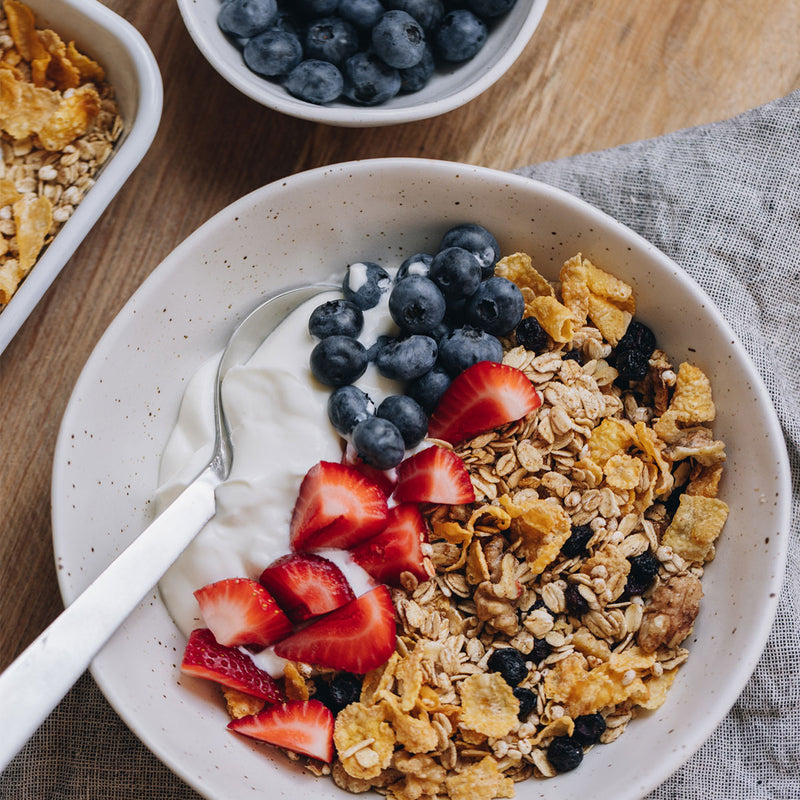 Maple & Walnut Muesli
Cook time: 10 minsPrep time: 5 mins
Make your own food from scratch is one of the most satisfying things to do, so we're sharing the recipe for our brand new Blueberry, Maple & Walnut Muesli.
If you'd prefer to buy it from us already made, it's now available in all GoodFor stores and online.
Method
Turn the oven to 180 bake and line a baking tray with baking paper.
Add everything except the cornflakes & blueberries to a mixing bowl, combine and spread out on baking tray. 
Lightly toast in the oven for about 7-8 minutes until golden.
Add the cornflakes in and cook for a further 2 minutes, then add blueberries at the end (not cooked).
Enjoy with your choice of yoghurt, milk and fresh fruit!