Ceremonial Cacao
Cook time: 15 minsPrep time: 5 minsServes: 1
Good Food, Good Company is our series of easy, delicious recipes from some of our favourite cooks. Food to cook, eat and share in good company. Hercules Noble, the sourdough and dinner party master, shares his recipe for ceremonial cacao.
A truly incredible and special ingredient. Hailing from the Solomon Islands, ceremonial cacao, a minimally processed, single origin and raw ingredient is full of all sorts of health benefits. 
Download Printable PDF Version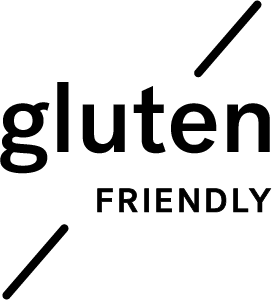 Ingredients
Traditional:
Modified:
1 ½ cup milk or alternative milk

Zest of one orange

2 caps of Cointreau
Method
Traditional hot cacao:
Grate 30g - 45g of ceremonial cacao. It's advised that you start with around 30g before going higher. 
Grate or shave the cacao paste and add it to a small pot of boiling water (2/3 - 1 cup) - whisk until combined; leave it to boil and bubble away for at least 5 minutes. Once it starts to get silky and thicken up (the cacao butter emulsifying), you can remove from the heat and pour into your favourite mug. 
Hercs Ceremonial Hot Chocolate Cacao:
Grate or finely chop 50g of cacao. Add to a saucepan along with a 1 ½ cup of milk of choice, 1 tbsp of maple syrup, the zest of one orange & a small pinch of salt. Pop onto a medium heat and gently melt. Mix using a wooden spoon. 
Once the mixture is on the verge of simmering and completely emulsified, remove from the heat. In a small bowl or cup, steal roughly 2-3 tablespoons of your hot cacao and then add your tablespoon of corn starch. 
Mix for a good 10 seconds until emulsified. Then add it back into your hot cacao. The corn starch helps thicken the liquid, making it a more luxurious texture. We mix the corn starch with a small amount of liquid before adding it into the pot to ensure it emulsifies properly. Otherwise it will likely create lumps in the liquid. 
Finally, add two caps of Cointreau for a little edge. I really like Cointreau for this because of its sweetness and orange flavour. 
Serve it up!