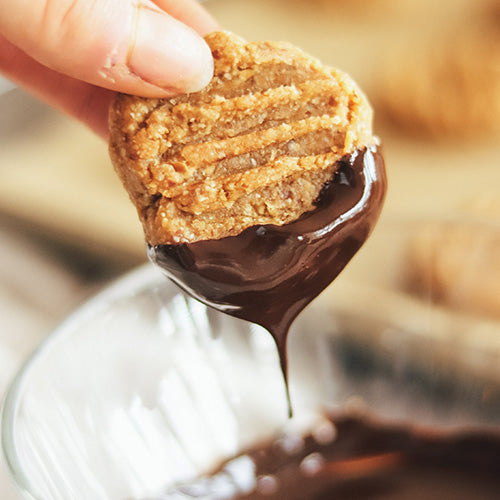 Peanut Butter Chocolate Dipped Cookies
Cook time: 0 minsMakes: 16 cookiesPrep time: 15 mins
Sweet, chewy, delicious cookies without even turning the oven on? Big yes. They only require 3 ingredients (plus an optional chocolate dip) and can be whipped up in about 5 minutes. Made with medjool dates, oats and peanut butter, these little morsels have the perfect balance of flavour. Caramel-like dates with the nuttiness of peanut butter and the oats bringing everything together to form a chewy dough. Enjoy as is or dip in melted dark chocolate to take these no-bake treats to the next level. 
Download Printable PDF Version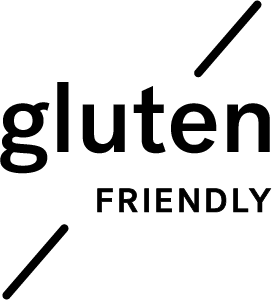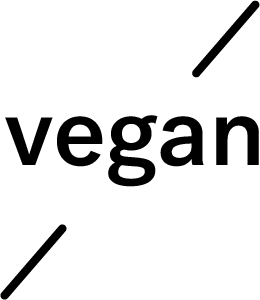 Method
Add the oats to a blender or food processor and blend until it resembles a fine flour.
Add the dates and blend until the dates are fully broken up.
Then add the peanut butter and blend until it comes together to form a dough.
Transfer to a bowl then taking about 1 tablespoon at a time, roll into balls and place on a lined baking tray.
Press down with a fork.
To make the chocolate dip, melt together the chocolate and coconut oil until smooth and combined. 
Dip half of each cookie in the chocolate, sprinkle with crushed peanuts and place back on the tray and refrigerate until the chocolate dip has hardened then enjoy. 
Best stored in the fridge.
This recipe was contributed by Ella aka @thecuriousavocado.