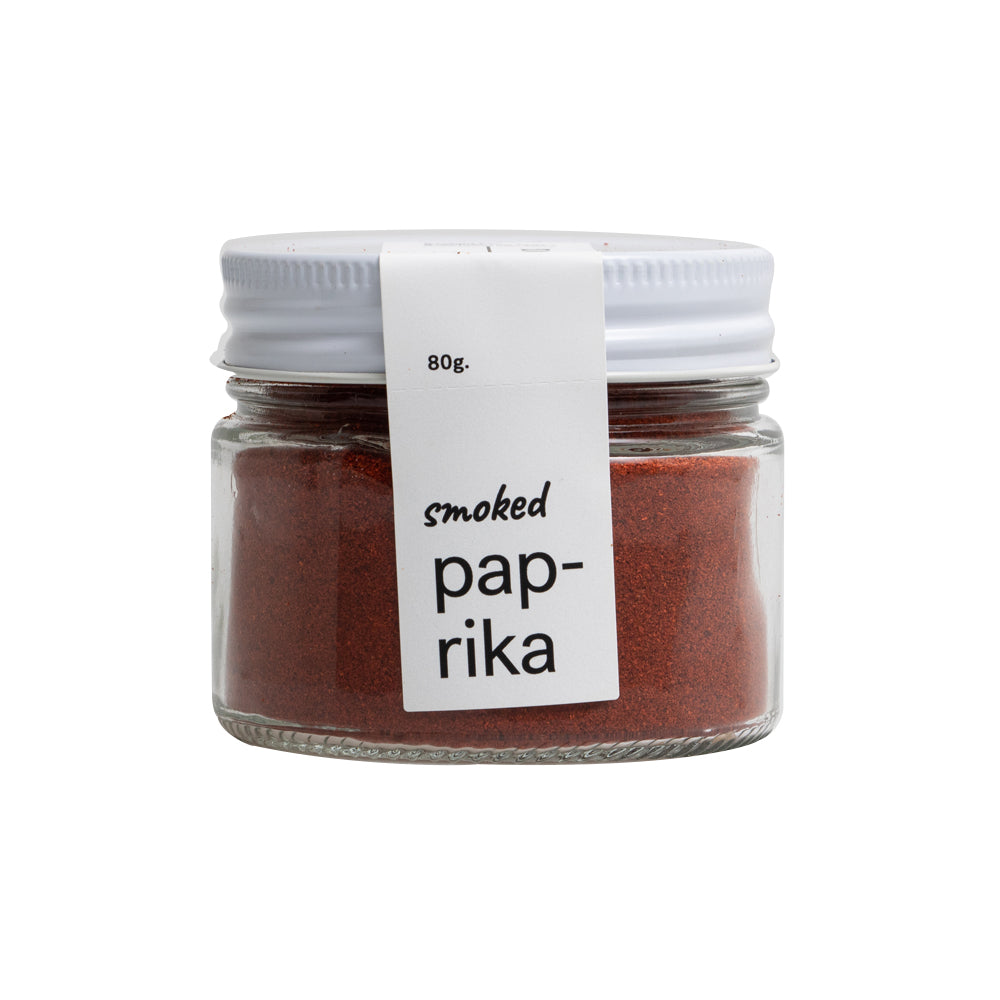 Stock Availability
PRODUCT INFORMATION
About
80g Smoked Paprika in our 120ml glass Baby Spice Jar. Save 20% with our Baby Spice Jar Set.
Paprika is a spice made from fruits of the chilli pepper family. Although paprika is often associated with Hungarian cuisine, the chillies from which it is made are native to Spain and Portugal. Spanish pimenton, as it is known there, is often smoked giving it a unique, earthy flavour and a very red colour.  Smoked paprika is similar to regular paprika, except that instead of using an air machine for the drying process, the peppers used are often dried over smoking oak wood, which adds a distinct savoury smokiness to the flavour.

Uses
A key spice for flavouring Spanish and Mexican dishes, soups, stews and sauces. It has been used for centuries in traditional paella recipes and is now often used to make Mexican chilli mixes. It can be used alongside other herbs, spices, salt and pepper to coat meat, fish and vegetables before cooking, or it can simply be sprinkled raw on foods as a garnish.

Information
Ingredients: Smoked Paprika
Allergens: No known allergens.
Storage: Store in a cool, dry place away from direct sunlight.
Shelf Life: Up to 12 months when stored as above.
Country of Origin: Spain, packed in New Zealand
Are we missing anything?
If you think we should stock something that we don't already, let us know – we really appreciate good advice.