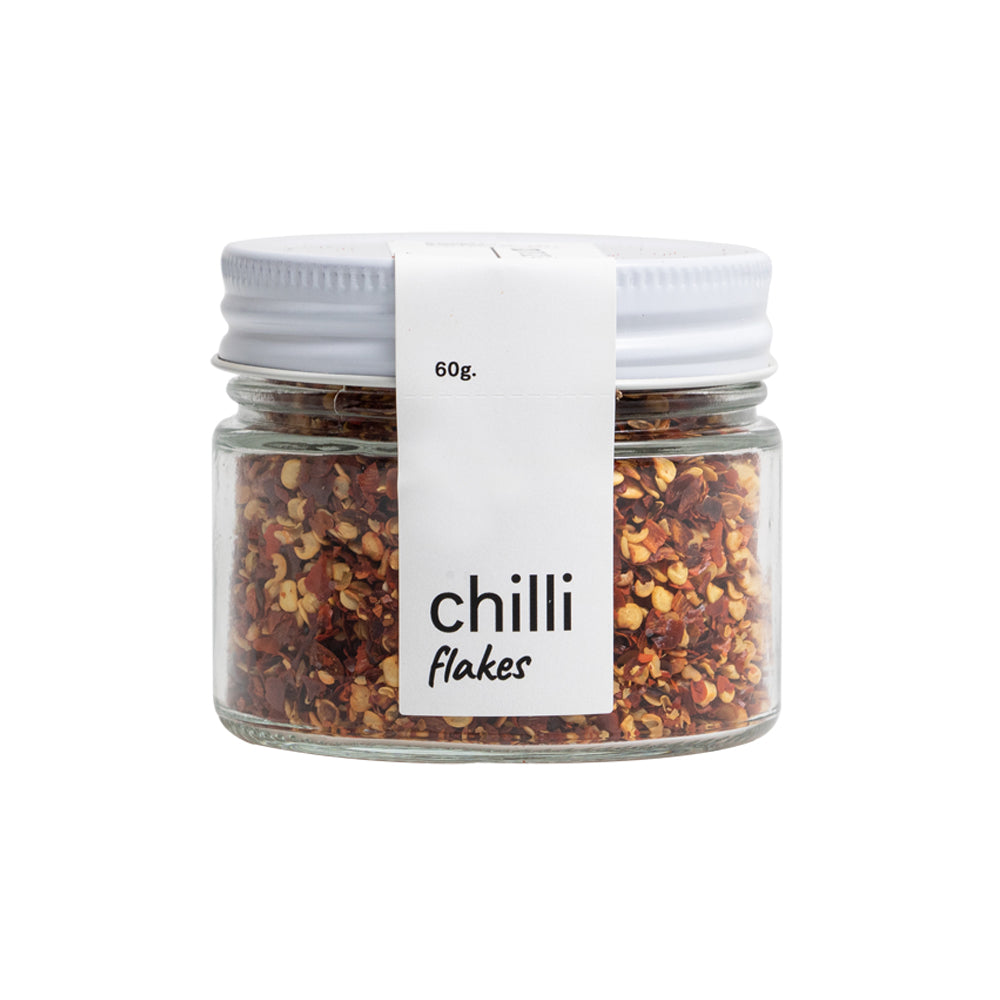 Stock Availability
PRODUCT INFORMATION
About
60g Chilli Flakes in our 120ml glass Baby Spice Jar. Save 20% with our Baby Spice Jar Set.
Chillies belong to the potato, tomato and aubergine family of plants, and have been cultivated for thousands of years. There are at least 150 different types of chillies, making it the world's biggest spice crop. Chillies are now grown in all tropical regions and eaten daily by about a quarter of the world's population. The characteristic pungency of chillies comes from the presence of capsaicin.

Uses
Chilli flakes contain both the flesh and seeds from red chillies and can be used instead of chilli powder. Great to add a delicious spice and flavour to any meal, including omelettes, sprinkled on top of avo toast, soups, curries, salad dressings, pasta sauces, and so much more. The perfect addition to any Mexican meals, such as this Black Bean Chilli w Cashew Cream. They pair deliciously with any tomato-based recipes, such as spaghetti sauce, pizza sauce, pickling blends and devilled sausages.

Information
Ingredients: Chilli Flakes
Allergens: No known allergens.
Storage: Store in a cool, dry place away from direct sunlight.
Shelf Life: Up to 12 months when stored as above.
Country of Origin: India, packed in New Zealand
Are we missing anything?
If you think we should stock something that we don't already, let us know – we really appreciate good advice.