Brazil Nuts - Activated - Organic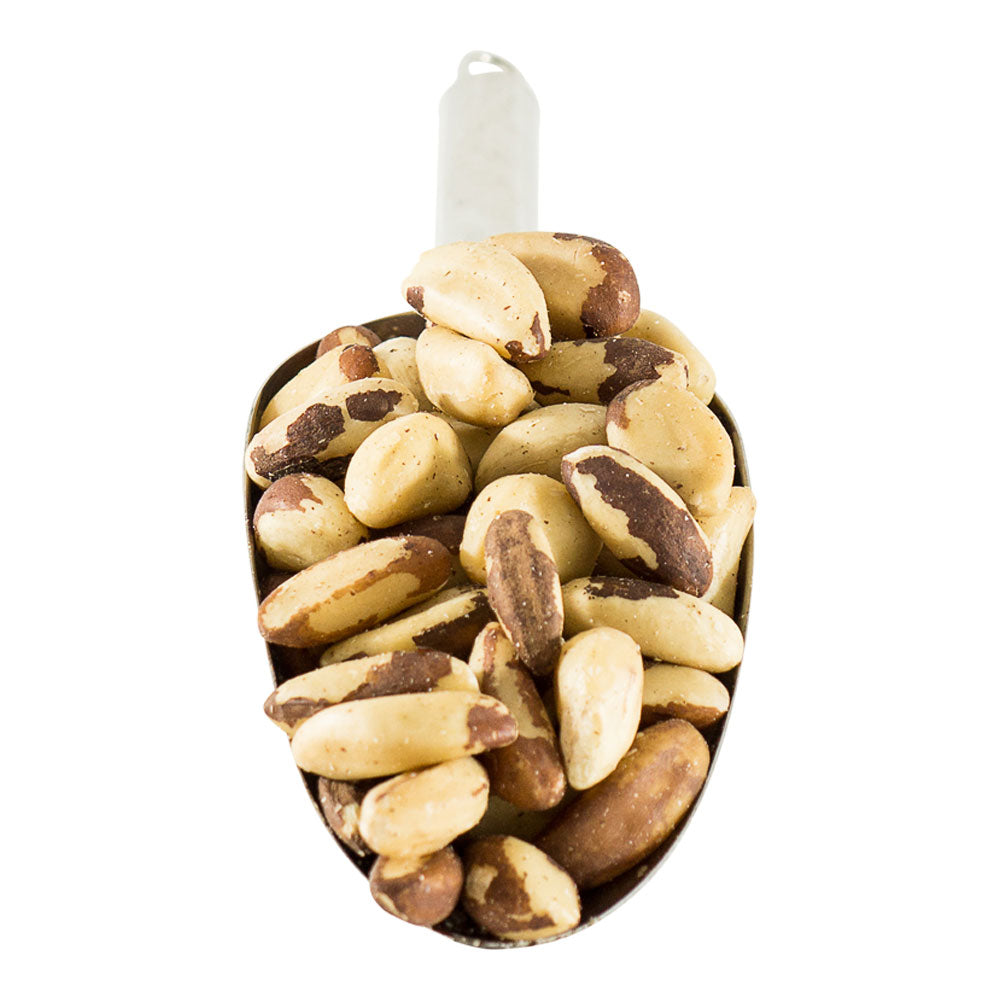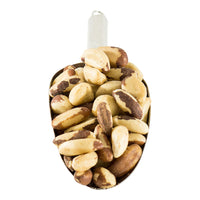 Brazil Nuts - Activated - Organic
Stock Availability
Brazil Nuts - Activated - Organic
PRODUCT INFORMATION
About
Organic brazil nuts have initially been soaked in water to wash away the high levels of phytic acid, before being dehydrated at low temperatures (below 45°C) until they are about 10% lighter and super, deliciously crunchy. Activated brazil nuts are an ideal nourishing snack, high in dietary fibre, which will keep you satiated between meals. They are also high in unsaturated fats, which are good for your skin, brain and heart health. They are packed full of high quality protein and magnesium, great for muscle and bone health, as well as helping to relax the mind. Since they have been activated, these brazil nuts are very digestible and great for your gut health.
Uses
Eat activated brazil nuts as a perfect snack on their own or mixed in with a range of other activated nuts and seeds for the ultimate, nourishing trail mix. Chop up brazil nuts and add them into granola, muesli, smoothies or acai bowls. They also make a tasty, crunchy topper for salads and desserts or simply eaten with fresh fruit, yoghurt and/or porridge for breakfast. Activated brazil nuts can be made into fresh nut mylk using about a handful of nuts with 1L of water, a pinch of salt and a little sweetener of your choice if you wish. Strain through your nut mylk bag for a delightfully creamy plant-based mylk. Whip up a homemade brazil nut pesto or even a vegan nut cheese using brazil nuts as the key ingredient.
Information
Ingredients: Organic Brazil Nuts
Allergens: Contains Brazil nuts. This product may contain traces of other allergens.
Storage: Store in a cool, dry place away from direct sunlight.
Shelf Life: Up to 12 months when stored as above.
Country of Origin: Brazil
Nutrition Information
Nutrition Information
Serving size
25g
average quantity per serving
average quantity per 100g
Energy
737kJ
2950kJ
Protein
3.7g
14.7g
Fat, Total
17.5g
69.8g
-saturated
3.8g
15.1g
Carbohydrates
0.6g
2.4g
-sugars
0.5g
2.1g
Sodium
12.0mg
48.0mg
Great tasting Brazil nuts
I was just curious to start with... what on earth were 'activated' brazil nuts? Well now I know, and I know they taste great too!
Are we missing anything?
If you think we should stock something that we don't already, let us know – we really appreciate good advice.