White Medium Grain Rice - Organic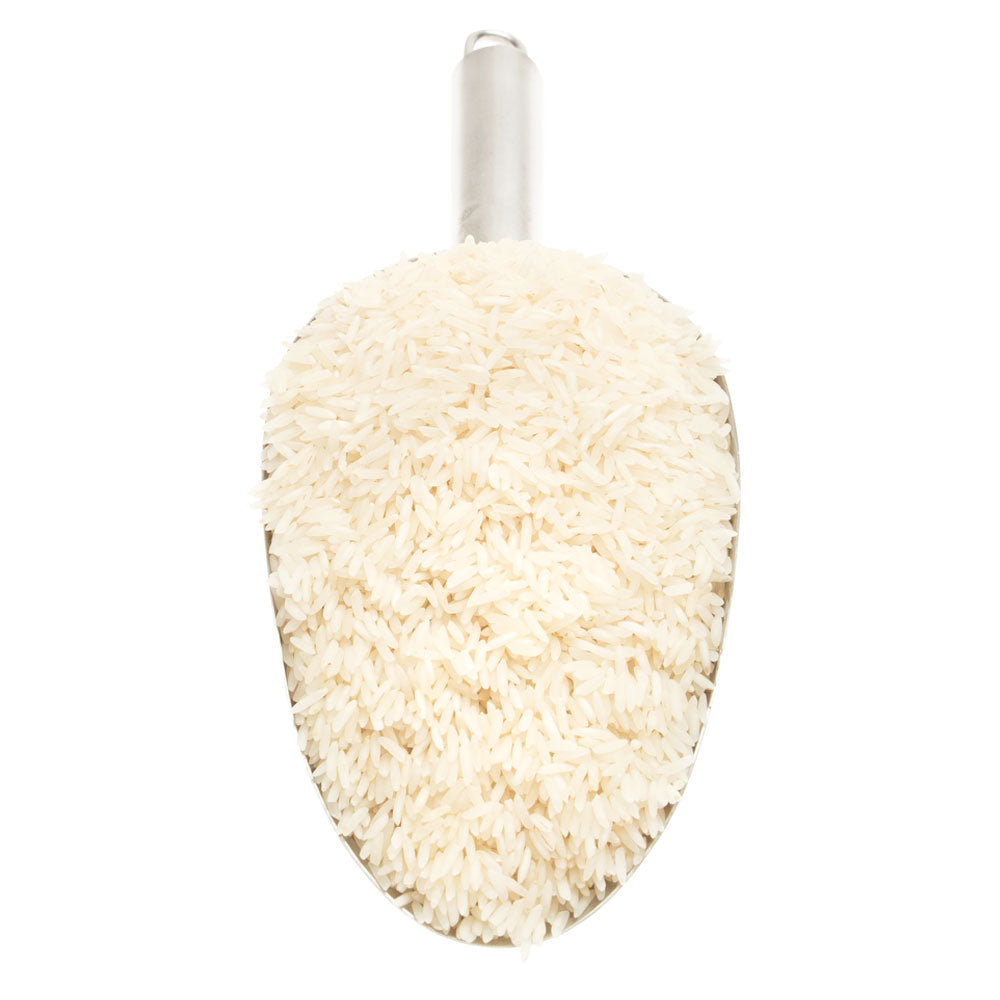 White Medium Grain Rice - Organic
Stock Availability
White Medium Grain Rice - Organic
PRODUCT INFORMATION
About
Medium grain white rice has kernels that are 2-3 times longer than their width. When cooked, the rice tends to remain moist and tender with a moderate stickiness that causes the grains to cling together more than long grain. This white rice variety can be steamed or baked and is most often used in desserts, casseroles and stir-fries.
Uses
To cook medium grain white rice, use a 1:2 ratio of rice to water. Start by bringing the water to a boil over a high heat then add the rinsed rice and boil for about one minute before turning down to a low-medium heat and covering the pot. Leave the rice to cook for 10-15 minutes without stirring. Once the water has been fully absorbed by the rice, stir the rice to check its consistency; it should be soft and moist before serving.
Serve medium grain white rice as an accompaniment to all your favourite curries, stews and slow-cooked meals. Use it in Mexican dishes, either as a base for your chilli or to fill out tacos, burritos and fajitas. Cook it as you would cook oats to make into a porridge, adding your favourite sweetener, yoghurt and fresh fruit. Make medium grain white rice into a lovely sweet rice pudding by reheating it in your choice of milk until creamy then adding cinnamon, honey, nutmeg and fresh fruit for breakfast, dessert or even a snack.
Information
Ingredients: Organic White Rice
Allergens: No known allergens.
Storage: Store in a cool, dry place away from direct sunlight.
Shelf Life: Up to 24 months when stored as above
Country of Origin: India
Nutrition Information
Nutrition Information
Serving size
50g
average quantity per serving
average quantity per 100g
Energy
754kJ
1507kJ
Protein
3.3 g
6.6g
Fat, Total
0.3g
0.6g
-saturated
0.1g
0.2g
Carbohydrates
40.0g
79.3g
-sugars
0.5g
1.0g
Sodium
0.5mg
1mg
Are we missing anything?
If you think we should stock something that we don't already, let us know – we really appreciate good advice.