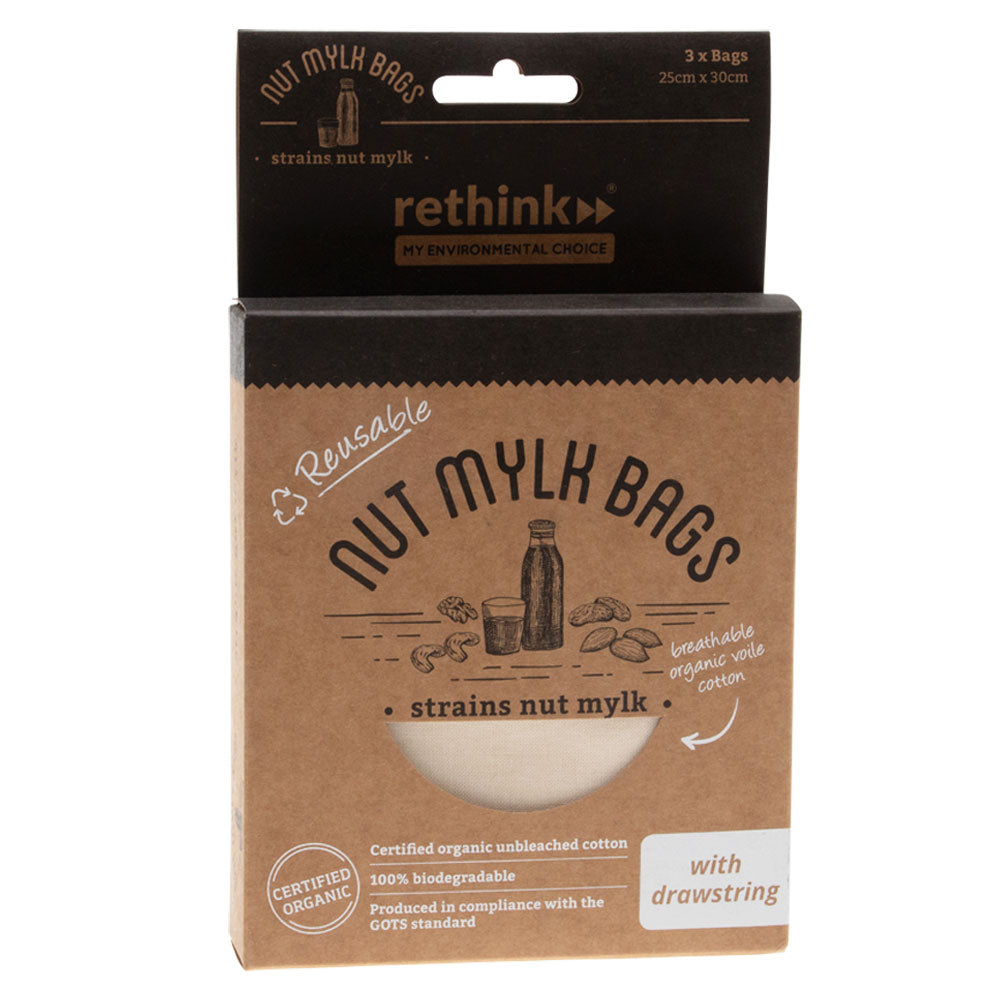 Stock Availability
PRODUCT INFORMATION
About
These Nut Mylk Bags are made from lightweight cotton voile and are used to strain the liquid away from the ground nuts when making fresh nut mylk.
They are made from premium, sustainably produced, certified organic, unbleached Indian cotton and are 100% biodegradable.
Quantity: 3 pack
Size:  23.5cm x 30cm
Handle: Double-pull drawstring
Uses
These bags are most commonly used to make homemade delicious fresh almond mylk, but can be used for any nut or seed to make your own mylk.
To use, simply soak your nuts or seeds in water overnight, drain and then place in a blender with 3 – 4 cups of water. Once creamy and blended, you can place your nut mylk bag into a large bowl – then pour your liquid into the bag carefully. Then simply squeeze the liquid through the bag – allowing the strained mylk to pour into the bowl. You can then pour your mylk into a bottle and store in the fridge. Any leftover nut or seed grounds can be dried out and used in baking recipes.
Care: Thoroughly hand wash after each use in warm water making sure to remove all remnants, and completely dry before storing.  To keep the bags sterile place in piping-hot, boiled water before use.
Storage: Sterilise in boiling water and then air-dry fully before storing.
Are we missing anything?
If you think we should stock something that we don't already, let us know – we really appreciate good advice.