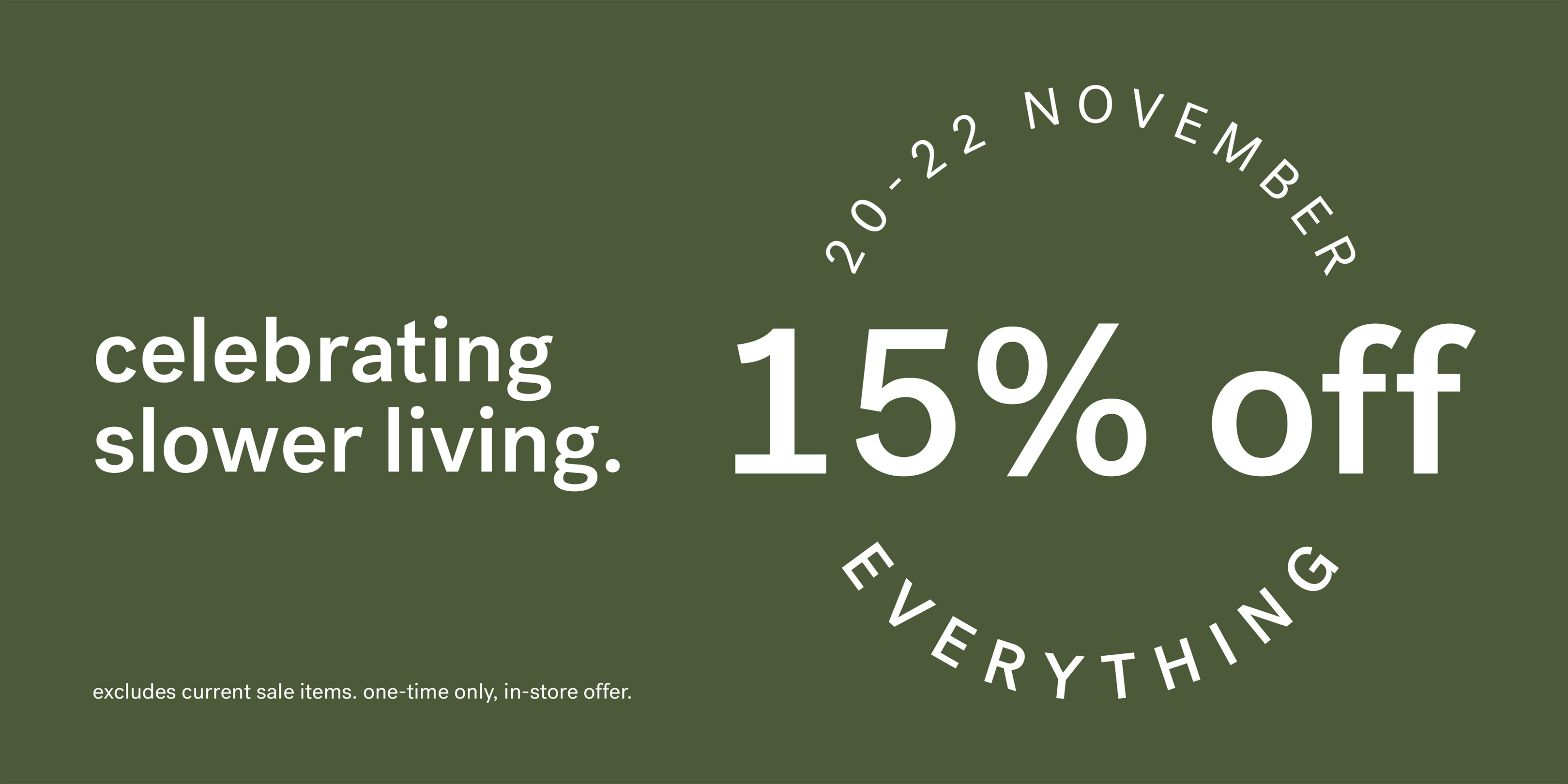 Like it has done for many of us, we have used this pandemic as a time to explore why GoodFor truly exists and how we can best serve our community.  
Our core purpose here at GoodFor is to introduce slower living to the world. Our mission is to create beautiful, calm shopping experiences that empower, inspire and educate communities to make the best choices for their own health and that of the natural environment.
We value organic, premium products that we can offer without unnecessary packaging. Sure, organic is ever so slightly more expensive but it is necessary for sustainability and our health. The more we purchase organic, the faster it switches to be as, if not more affordable than non-organic.
We have done a lot of work on our range and our stores this year and we want thousands of people to come celebrate that with us. We've never done this before but we're offering 15% off everything in-store for three days only!! From Friday 20th - Sunday 22nd, bring in your jars, bags and bottles and refill your packageless pantry with 15% off.

This isn't something we will likely repeat but it's a great way to get our community together to celebrate our purpose with us, maybe try a new way of shopping or expand your packageless pantry into new categories. We'll also have cold brew and one of our new products available to taste throughout the weekend, plus we're launching a new chocolate that you're not going to want to miss!
We can't wait to see you and all your buddies you tell in-store, don't miss out!


Terms and Conditions:
Promotion available in-store only (not available online). The 15% off everything in-store excludes existing promotions. The promotion starts Friday 20 November and ends Sunday 22 November 2020.