Green French Lentils - Organic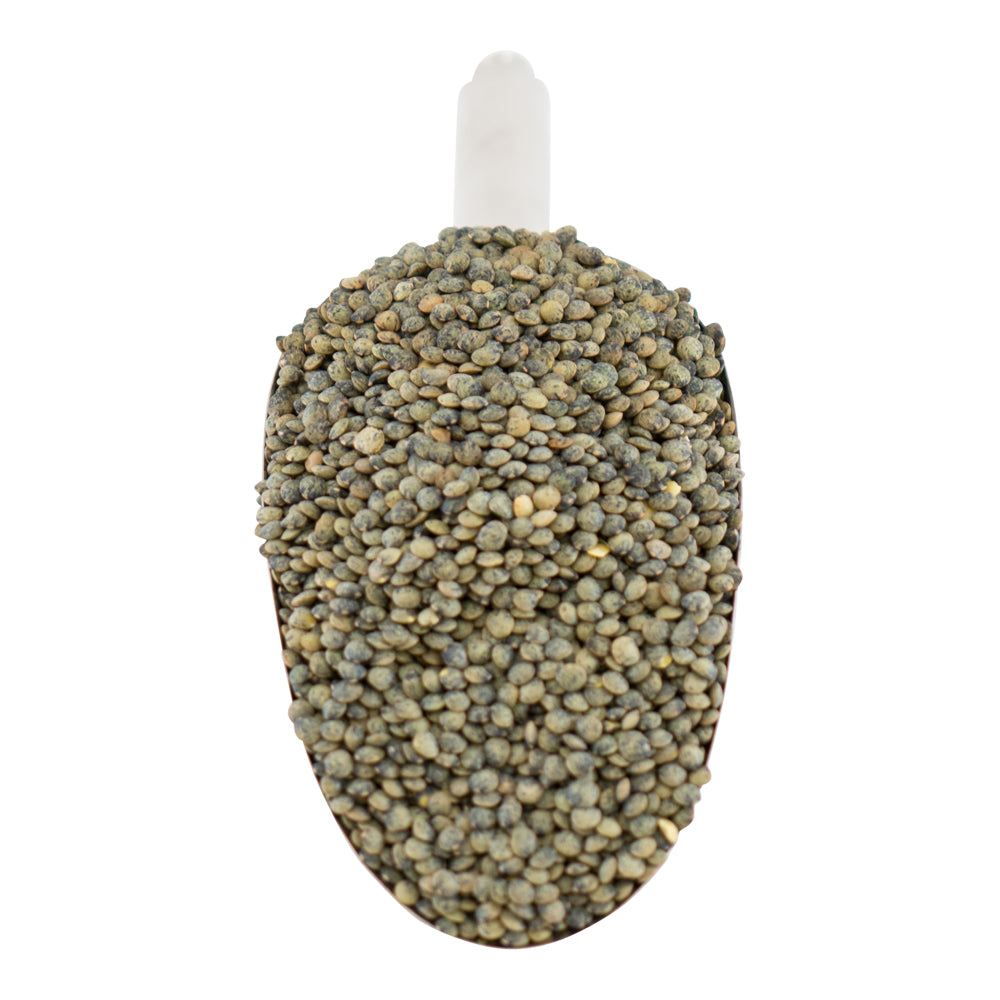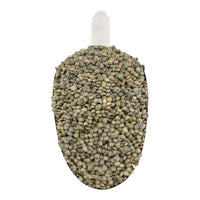 Green French Lentils - Organic
Stock Availability
Green French Lentils - Organic
PRODUCT INFORMATION
About
These French style green lentils have been sourced from Canada and provide a robust flavour and texture addition to meals. They are small, olive-coloured legumes with an earthy, almost peppery flavour and smell. This style of lentil doesn't require pre-soaking and therefore is quick to cook within 30 minutes and full of nutrition. The other great benefit of these French style green lentils is that they hold their shape once cooked, therefore are very versatile in a number of recipes.
Uses
Since these lentils remain whole when cooked, they are a lovely protein-rich and filling addition to wraps, burritos, tacos and salads. They are also a great base in vegetable patties and fritters, as well as vegetarian alternatives to classic dishes like this Shepherd's Pie. Green french lentils are a tasty addition to vegetable soups, stews and curries. As with most other beans and pulses, you can puree your green lentils to make a flavoursome and nourishing dip to add to to your antipasti platters when entertaining, or you can simply add a dollop to your Buddha Bowls. Remember that when you're cooking lentils, don't add salt as this will interfere with the outer layer of the lentil and cause it to become tough, which might not be so pleasant to eat.
Information
Ingredients: Organic Green French Lentils
Allergens: No known allergens.
Storage: Store in a cool, dry place away from direct sunlight.
Shelf Life: Up to 12 months when stored as above. 
Country of Origin: Canada
Nutrition Information
Nutrition Information
Serving size
50g
average quantity per serving
average quantity per 100g
Energy
738.5kJ
1477kJ
Protein
12.9g
25.8g
Fat, Total
0.53g
1.06g
-saturated
0.078g
0.156g
Carbohydrates
14.8g
29.6g
-sugars
1.015g
2.03g
Sodium
3.0mg
6.0mg
Green French Lentils
So glad to be able to source green lentils, my favourite for sprouting.
Are we missing anything?
If you think we should stock something that we don't already, let us know – we really appreciate good advice.