Macadamias - Whole - Organic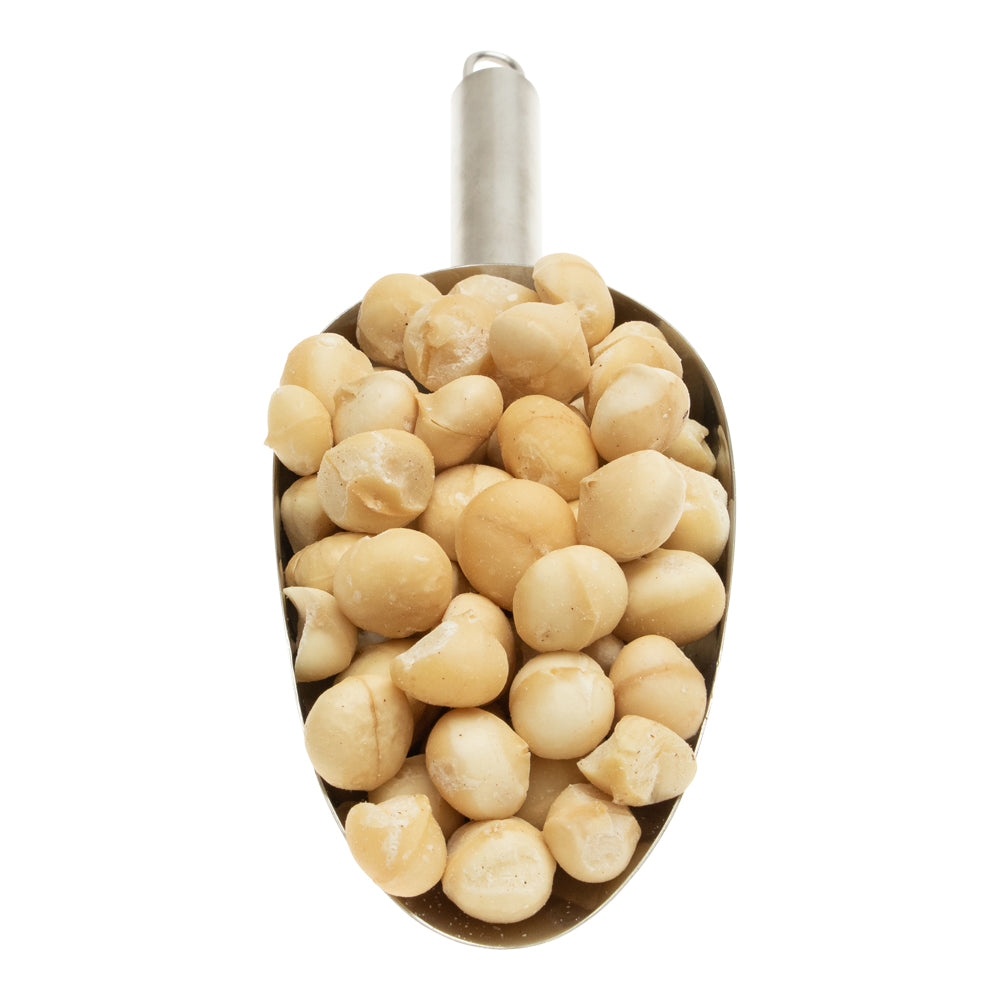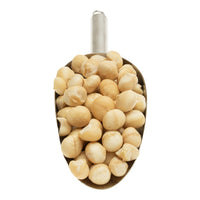 Macadamias - Whole - Organic
Stock Availability
Macadamias - Whole - Organic
PRODUCT INFORMATION
About
These macadamias have been organically-grown in the sunny Hawkes Bay. They have a distinctive firm, crunchy texture with a creamy and nutty flavour that makes them stand out from other nuts and seeds. Being completely raw with no added salt, these macadamias are super fresh and since they are high in unsaturated fats, they are a nourishing addition to your pantry for promoting healthy skin, hair, nails, brain and heart.
Uses
Macadamias are deliciously creamy to munch on as a snack on their own, or toss them through your choice of other nuts, seeds, dried fruits and chocolate to make the ultimate trail mix for snacking on in the office or while you're out on a hiking excursion. Use macadamias in homemade granolas, mueslis, muffins, loaves, cookies and bliss balls to add a creamy flavour and tantalising crunch. Roughly chop macadamias and sprinkle over salads, curries, soups and stews. To make a delectable macadamia mylk, firstly soak a handful of macadamias for approximately 12 hours, then add 1L of water, a pinch of salt and a dollop of your choice of sweetener (try honey, maple syrup or coconut sugar) to a blender. Blend, blend, blend then strain through a clean cloth or nut mylk bag. Macadamia mylk goes beautifully with anything from coffee and black tea through to smoothies and porridge. Macadamias are also a great pantry staple for addition to platters.
Information
Ingredients: Organic Macadamia Nuts
Allergens: This product contains tree nuts. This product may contain traces of other allergens.
Storage: Store in a cool, dry place away from direct sunlight.
Shelf Life: Up to 12 months when stored as above.
Country of Origin: New Zealand 
Nutrition Information
Nutrition Information
Serving size
30g
average quantity per serving
average quantity per 100g
Energy
924kJ
3080kJ
Protein
2.1g
7.3g
Fat, Total
21.5g
71.6g
-saturated
17.6g
58.8g
Carbohydrates
5.4g
18.3g
-sugars
1.3g
4.4g
Sodium
0.45mg
1.5mg
The mac nuts are really nice and fresh
Are we missing anything?
If you think we should stock something that we don't already, let us know – we really appreciate good advice.