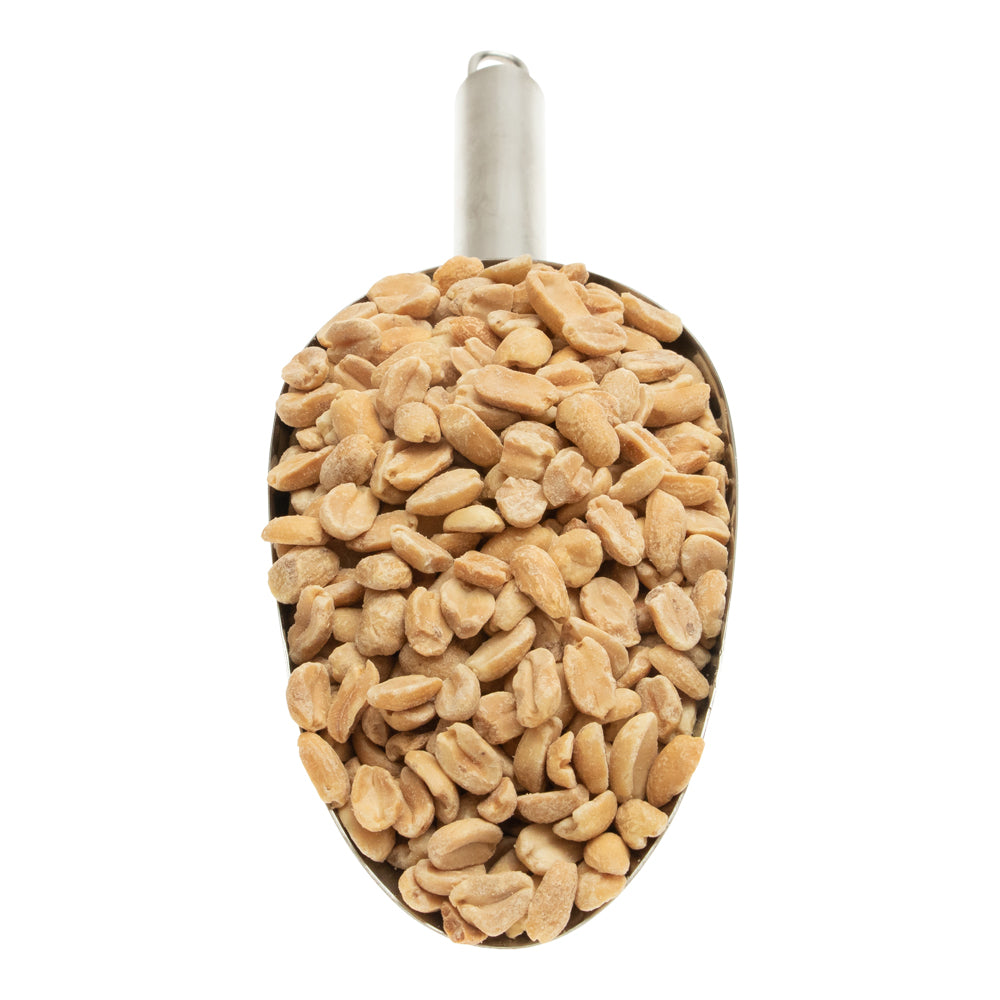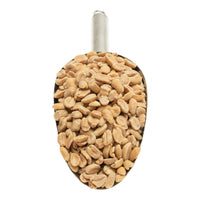 Stock Availability
PRODUCT INFORMATION
About
Finely chopped blanched peanuts have been lightly roasted to give a rich nutty flavour in these dry roasted peanuts. Peanuts are high in healthy unsaturated fats, which provide benefits for brain and heart health, as well as strengthening your skin, hair, nails and eyesight. They also have a rich content of protein and dietary fibre with no added salts, preservatives or flavours. These dry roasted peanuts are delicious and crunchy for snacking on or added into sweet and savoury recipes.
Uses
Snack on dry roasted peanuts on their own or add to a combination of other nuts, seeds, dried fruits and chocolate drops to make into an ultimate trail mix. Add dry roasted peanuts to granola, muesli and porridge recipes for a delightful crunch. Grind them down to make your own roasted peanut butter, or roughly chop them to sprinkle on top of salads, soups, stews, curries and stir-fries. Dry roasted peanuts make a yummy addition to homemade loaves, muffins, cakes, slices and cookies.
Information
Ingredients: Peanuts
Allergens: This product contains peanuts.
Storage: Store in a cool, dark, clean environment away from direct sunlight.
Shelf Life: Up to 12 months when stored as above.
Country of Origin: Argentina
Nutrition Information
Nutrition Information
Serving size
30g
average quantity per serving
average quantity per 100g
Energy
772.2kJ
2574kJ
Protein
8.1g
27.0g
Fat, Total
15.6g
52.0g
-saturated
3.0g
10.0g
Carbohydrates
3.0g
10.0g
-sugars
0.0g
0.0g
Sodium
3.9mg
13.0mg
Peanuts
Awone very addictiveesome peanuts highly recommended to any one very addictive
Are we missing anything?
If you think we should stock something that we don't already, let us know – we really appreciate good advice.