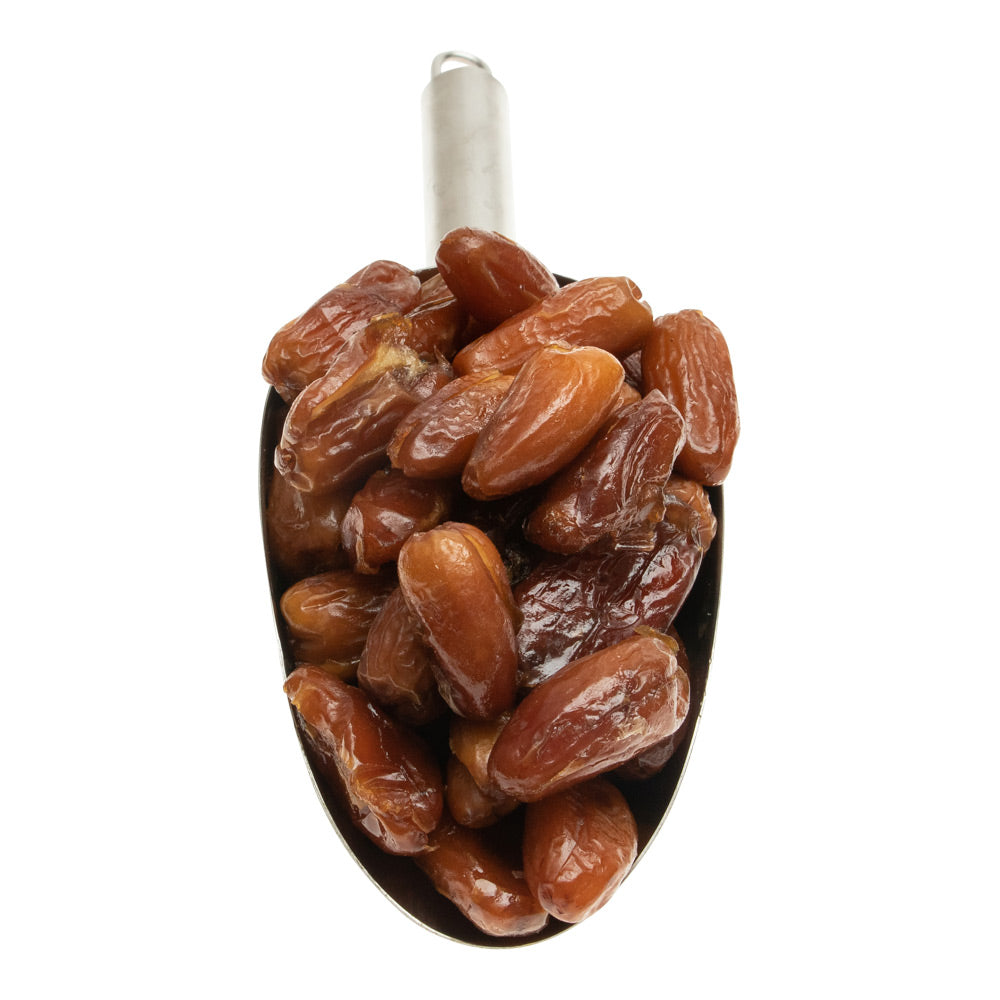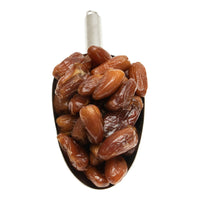 Whole Dried Dates - Organic
Stock Availability
Whole Dried Dates - Organic
PRODUCT INFORMATION
About
These dates have a thick, meaty flesh and a soft, chewy texture… Just like caramel! With their sweet taste and lovely aromatic flavour, dates are exceptionally delicious. Because of their high natural sugar content, they will sometimes form a white powder film on their skin, which is just the sugar coming to the surface and has no effect on their flavour. Dates are high in health-promoting minerals and dietary fibre so make the perfect snack food just as they are.
Uses
Snack on dates on their own for a nourishing, sweet and satiating snack foo. Roughly chop whole dates and mix with a range of nuts and seeds into the ultimate trail mix. Dates are super versatile when making raw foods, as they naturally sweeten and give a delightful, caramel-like texture to many foods. This Raw Vegan Caramel Slice and these Mango Raw Cheesecakes use dates to create raw, creamy, layered delights that are sure to please the crowds. Dates are a wonderful natural sweetener for smoothies, not only sweetening up the flavour but also providing a creamy and moreish consistency. This Vegan Nutella Smoothie Bowl and 5 Ingredient Acai Bowl are both delicious smoothie options that have been naturally sweetened and thickened with dates, perfect for breakfast or snack-time. If you're whipping up a dessert for the family, try this Salted Caramel Fudge Brownie or this Sticky Date Pudding, both sweet and delectable. For some recipes a little outside of the box using dates, try these amazing Raw Doughnuts or this healthy take on the classic Chocolate Magnum. You can see how dates are a great pantry staple.
Information
Ingredients: Organic Dates
Allergens: No known allergens.
Storage: Store in a cool, dry place away from direct sunlight.
Shelf Life: Up to 12 months when stored as above.
Country of Origin: Algeria
Nutrition Information
Nutrition Information




average quantity per 100g
Energy


1160kJ
Protein


1.8g
Fat, Total


0.2g
-saturated


0g
Carbohydrates


68.3g
-sugars


66.5g
Sodium


1.0mg
Dates
They are the best,juicy, just yummy.
They are my treats for the whole family, instead of choclate 😊
yum
These dates are delicious. They are our favourite treat.
Are we missing anything?
If you think we should stock something that we don't already, let us know – we really appreciate good advice.