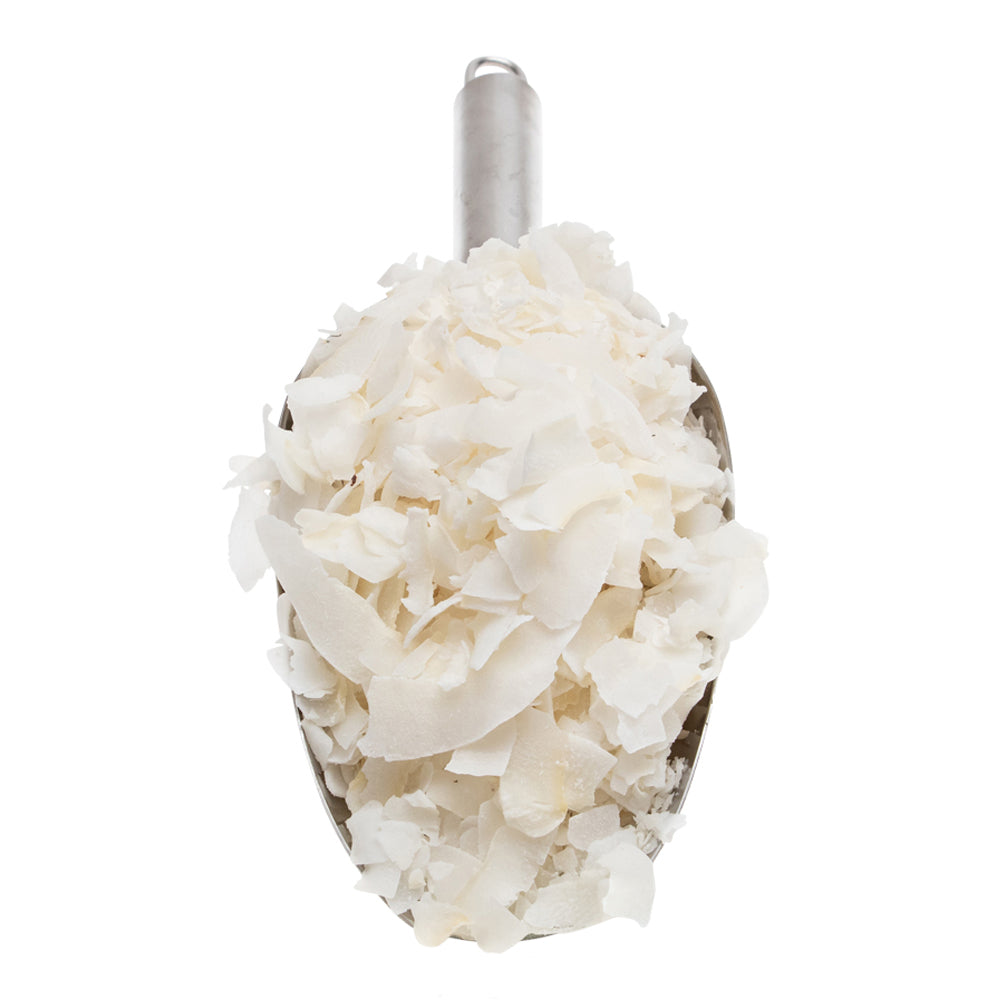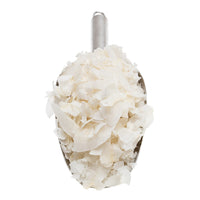 Stock Availability
PRODUCT INFORMATION
About
These organic coconut chips are made with minimal processing and absolutely no artificial colours, flavours or preservatives. They are simply the dried white flesh of organically grown coconuts that are flaked into chips and provide an abundance of healthy fats and dietary fibre. Coconut chips have a delightful chewiness with a fresh coconutty flavour. They are tasty on their own and also super versatile in the kitchen for anything from breakfast foods through to snacks and savoury meals.
Uses
Coconut chips are a perfect addition to smoothie bowls, porridge, granola (like this Maple Cinnamon Granola) and muesli. They are even delicious simply scattered over yoghurt and fresh fruit for a quick breakfast or sweet snack. For extra flavour, toast your coconut chips in the oven with a little sweetener like maple syrup or honey drizzled over the top. Add coconut chips to your trail mix for a little extra coconutty sweetness, or make your own trail mix with your choice of nuts, seeds and dried fruit alongside coconut chips. Use coconut chips for decoration of cakes, slices, ice cream sundaes and pancakes, or top your Thai curries or Asian noodle dishes with a scattering of them.
Information
Ingredients: Organic Coconut Chips
Allergens: No known allergens.
Storage: Store in a cool, dry place away from direct sunlight.
Shelf Life: Up to 12 months when stored as above.
Country of Origin: Sri Lanka
Nutrition Information
Nutrition Information
Serving size
25g
average quantity per serving
average quantity per 100g
Energy
653kJ
2610kJ
Protein
1.4g
5.6g
Fat, Total
15.5g
62.0g
-saturated
13.3g
53.3g
Carbohydrates
1.5g
6.1g
-sugars
1.4g
5.7g
Sodium
7.0mg
28.0mg
for my purposes they are a bit big so have moved to a finer / smaller product
Are we missing anything?
If you think we should stock something that we don't already, let us know – we really appreciate good advice.