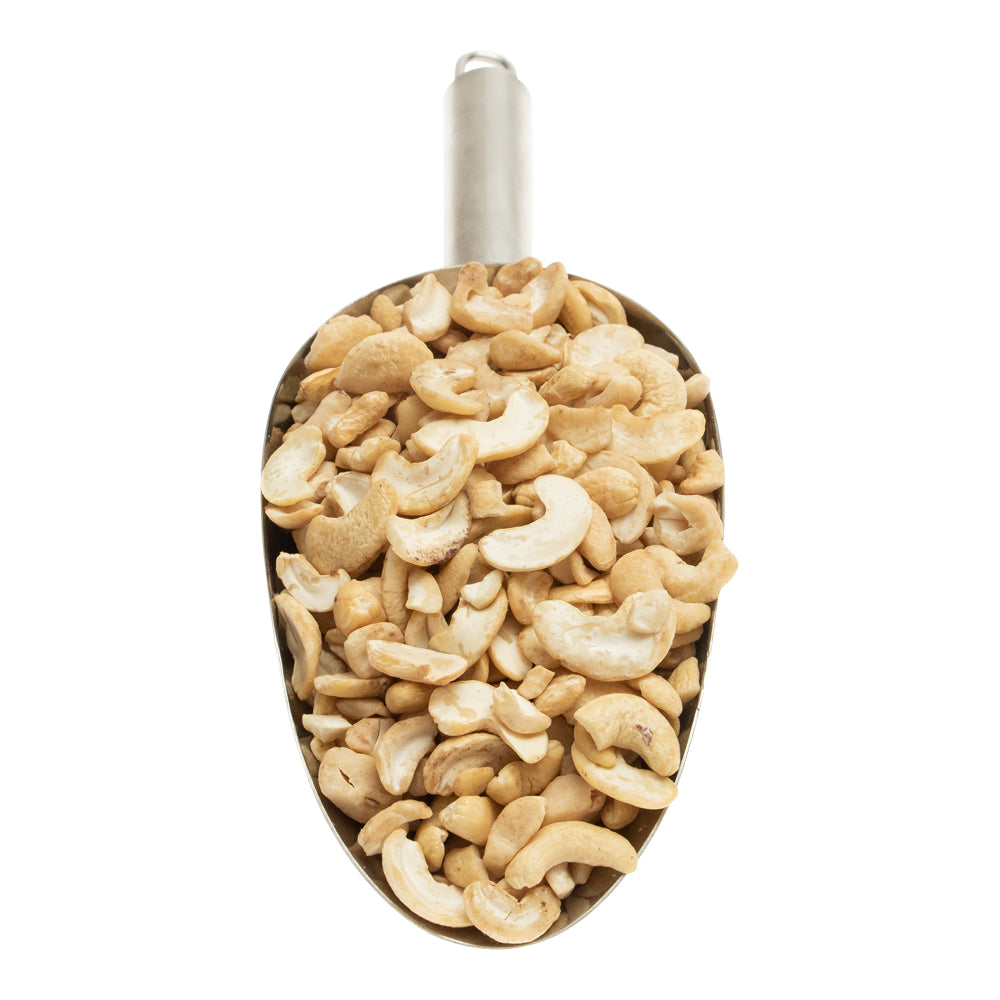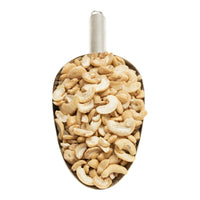 Cashews - Pieces - Organic
Stock Availability
Cashews - Pieces - Organic
PRODUCT INFORMATION
About
Cashews are a popular snack and staple ingredient in many vegan recipes. They have a rich flavour which makes them easy to eat on their own, or lightly roasted and salted. Cashews are not as hard as other nuts and you will never find them sold in their shell. This is because the inside of their shell contains a compound called cashew balm, a resin related to the poison ivy family that must be carefully removed before the nut is able to be consumed. Cashews are an excellent source of protein, gut-healthy dietary fibre, heart-healthy unsaturated fats, potassium, B vitamins and folate.
Uses
Cashew pieces have a fresh, crunchy texture that is a little softer than most other nuts making them easy to blend into a rich, smooth paste. This is ideal in vegan recipes for slices, cakes, butters, milks and cheeses. Cashews are also delicious to snack on by themselves or added to granola, muesli, baked goods, salads and stir-fries. If you're not a peanut fan, use cashews in place of peanuts for your homemade satay sauces. Combine cashew pieces with other nuts, seeds and dried fruits into a trail mix to suit your taste buds, or simply sprinkle them over savoury dishes as a crunchy topper. You could even slightly roast and flavour your own cashew pieces to make an even tastier snack; chilli, smoked paprika, garlic salt, nutritional yeast, maple syrup, honey… The options are endless. This snack would also be perfect for entertaining, served in a ramekin on their own or on a platter alongside a range of other snacking goodies.
Information
Ingredients: Organic Cashews
Allergens: Contains Cashews
Storage: Store in a cool, dry place away from direct sunlight.
Shelf Life: Up to 12 months when stored as above.
Country of Origin: India / Vietnam 
Nutrition Information
Nutrition Information
Serving size
100g
average quantity per serving
average quantity per 100g
Energy
2400kJ
2400kJ
Protein
15.3g
15.3g
Fat, Total
46.4g
46.4g
-saturated
9.0g
9.0g
Carbohydrates
29.4g
29.4g
-sugars
10.0g
10.0g
Sodium
16.0mg
16.0mg
GoodFor service
Top quality produce, delivered to the door within 2 days, friendly and helpful staff, great range of goods, plenty of organic choices, comparable prices, love the packaging. So grateful for the efforts at sustainability.
Are we missing anything?
If you think we should stock something that we don't already, let us know – we really appreciate good advice.