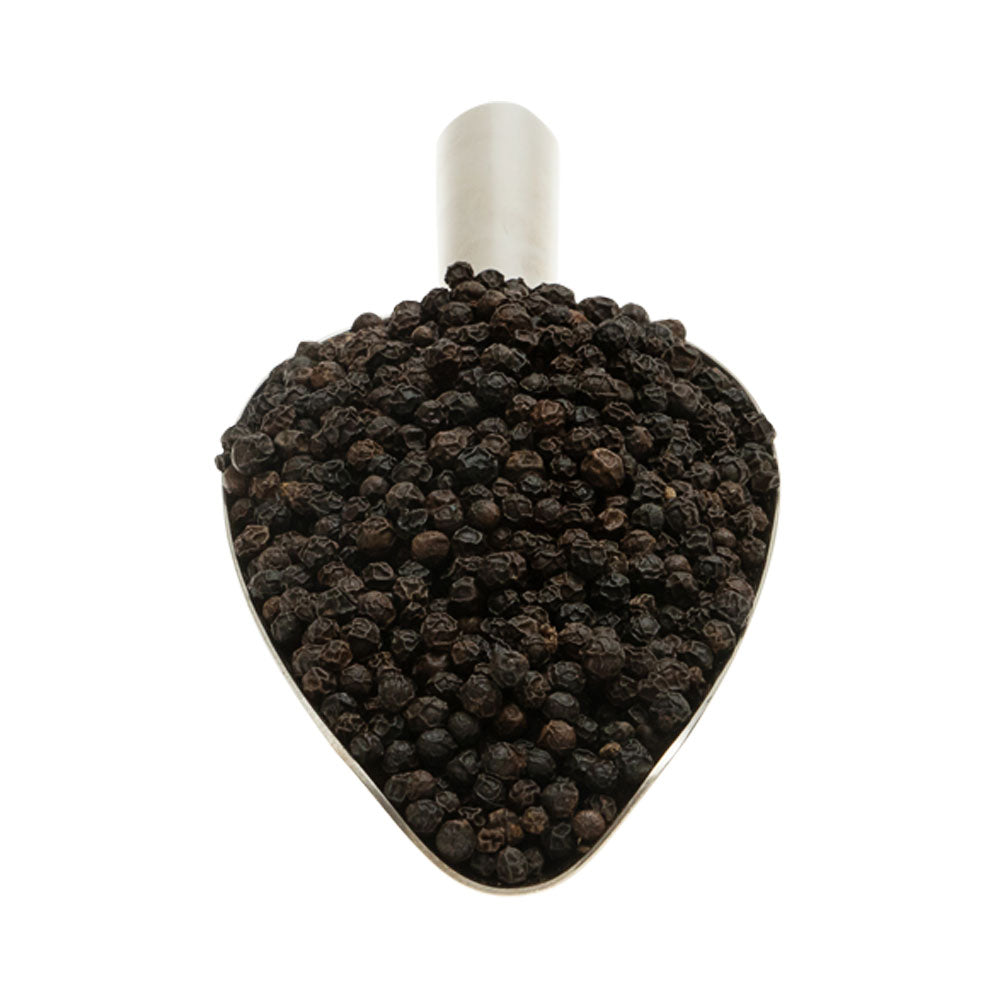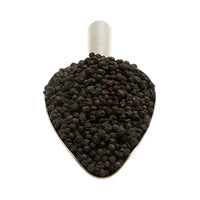 Stock Availability
PRODUCT INFORMATION
About
Black pepper is produced from the still-green unripe drupes of the pepper plant. Peppercorns are, by monetary value, the most widely traded spice in the world. Pepper gets its spicy heat mostly from piperine derived both from the outer fruit and the seed. Pepper loses flavour and aroma through evaporation, so airtight storage helps preserve its spiciness longer. Pepper can also lose flavour when exposed to light. Black pepper is very nutrient dense, particularly rich in vitamins and essential minerals.
Uses
Use black peppercorns to refill your pepper grinder and use cracked pepper to season a variety of dishes. Black pepper is delicious in curries, soups, stews, marinades, dressings, roasted veggies and so much more. It is a tasty, slightly warming and slightly spicy garnish to pretty much every savoury dish.
Information
Ingredients: Black Peppercorns
Allergens: No known allergens.
Storage: Store in a cool, dry place away from direct sunlight.
Shelf Life: Up to 12 months when stored as above.
Country of Origin: India
Are we missing anything?
If you think we should stock something that we don't already, let us know – we really appreciate good advice.