Ground Turmeric - Organic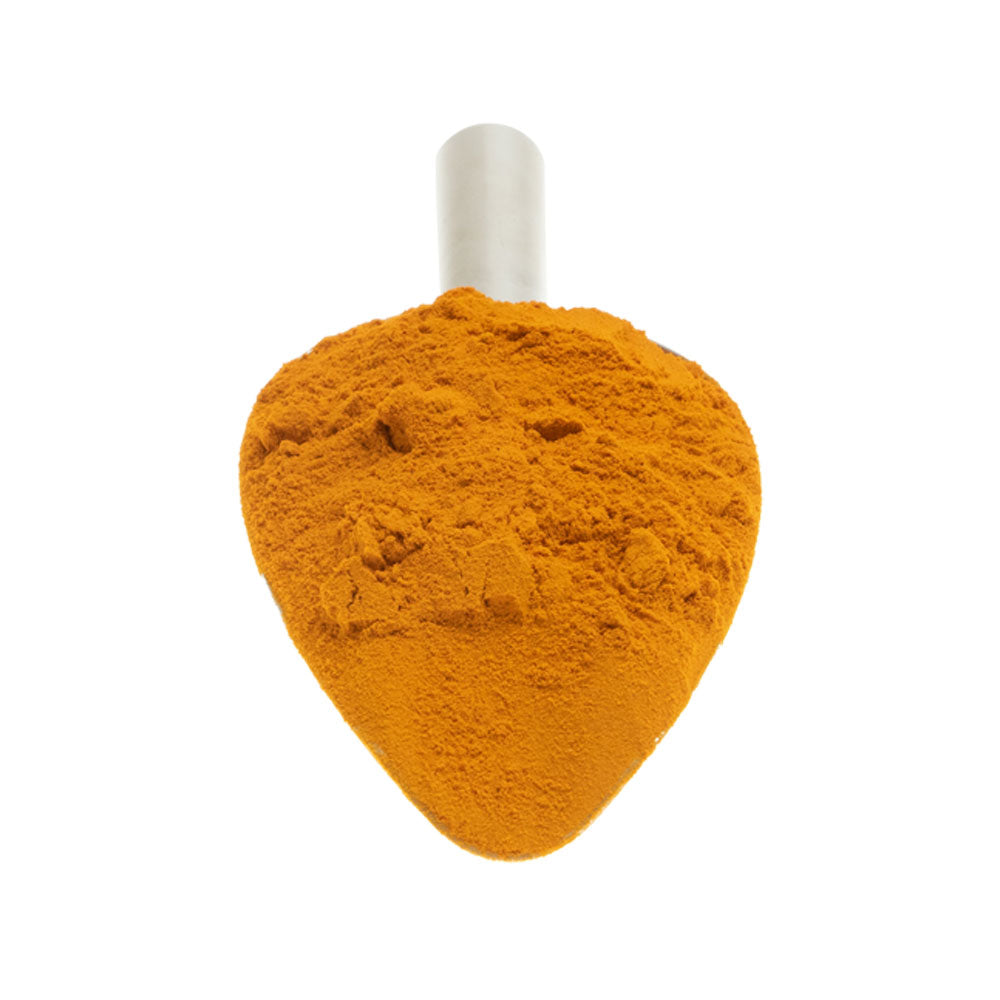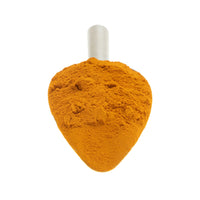 Ground Turmeric - Organic
Stock Availability
Ground Turmeric - Organic
PRODUCT INFORMATION
About
This ground turmeric has been sourced from an organic community garden in Fiji where it is grown by "working with nature" using no chemical pesticides, herbicides or artificial fertilisers. Turmeric has long been prized in Ayurveda where it's used to balance all three doshas. Turmeric has re-arisen in recent times with great respect in the health world for its anti-inflammatory and immune-boosting properties, often being referred to as a superfood. The intense colour and warming aromatic flavour of turmeric makes it ideal for use in curries, rice dishes, soups, teas, tonics and so much more. Turmeric is a wonderful spice to have on hand in the pantry, particularly during the winter months when your body might be asking for a little extra immune-boosting nourishment.
Uses
Turmeric is commonly used in dahls, masalas and curries. Turmeric helps to ramp up the immune-boosting qualities of hot beverages, like Turmeric Lattes. It also adds a lovely warming spice to plenty of other savoury foods, like scrambled eggs and omelettes, or make turmeric rice from scratch by simply adding a couple of teaspoons to the pot of cooking water while the rice is cooking away.
Information
Ingredients: Ground Organic Turmeric
Allergens: No known allergens
Storage: Store in a cool, dry place away from direct sunlight.
Shelf Life: Up to 12 months when stored as above.
Country of Origin: Fiji
Nutrition Information
Nutrition Information
Serving size
7g
average quantity per serving
average quantity per 100g
Energy
104kJ
1480kJ
Protein
0.6g
7.8g
Fat, Total
0.7g
9.9g
-saturated
0.2g
3.1g
Carbohydrates
3.1g
43.8g
-sugars
0.2g
3.2g
Sodium
2.66mg
38.0mg
Are we missing anything?
If you think we should stock something that we don't already, let us know – we really appreciate good advice.