Brown Sushi Rice - Organic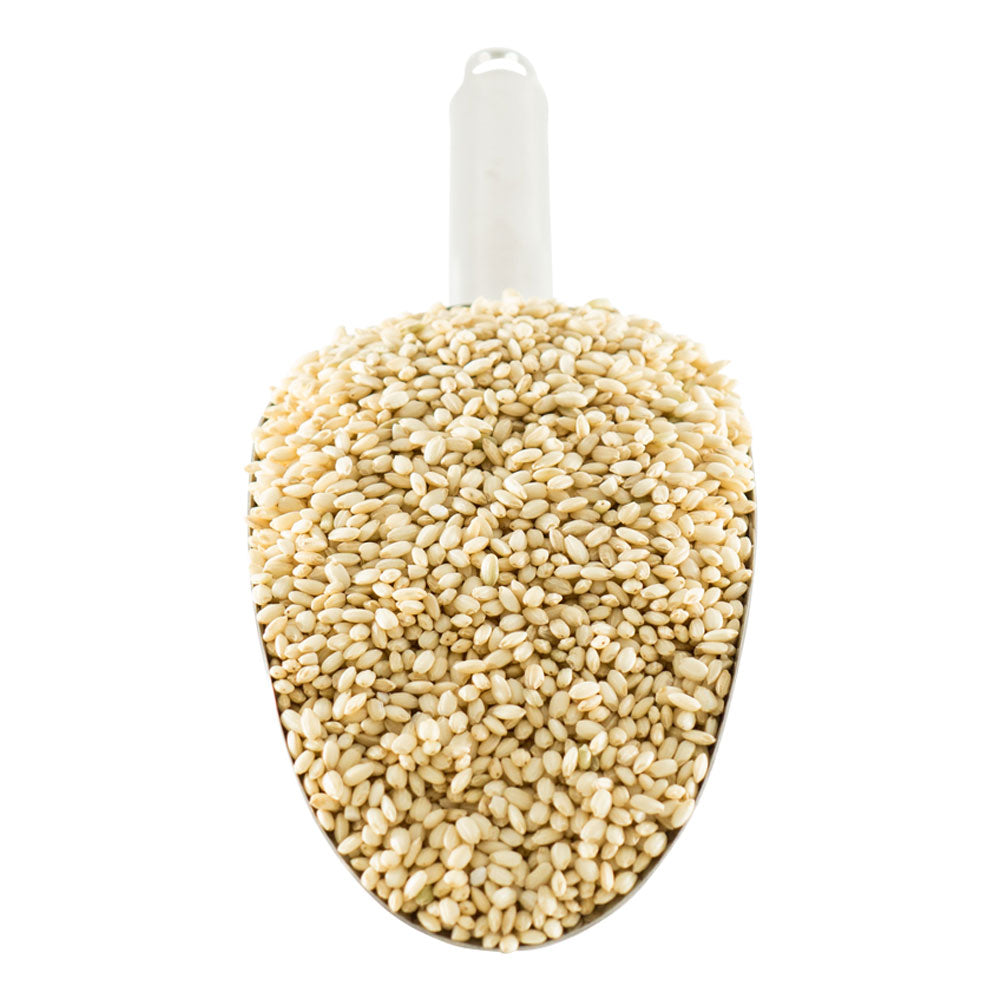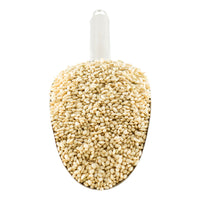 Brown Sushi Rice - Organic
Stock Availability
Brown Sushi Rice - Organic
PRODUCT INFORMATION
About
Also referred to as waxy rice, glutinous rice and mochi, this delicious sweet brown rice has a sticky texture and a flavour that is noticeably different from other varieties of brown rice, providing a little extra sweetness to both savoury and sweet dishes. Despite being coined as 'glutinous rice', sweet brown rice is a gluten-free wholegrain, as with all other varieties of rice. The rice has been allowed to mature to its fullest flavour in the field, giving a nutty and sweet taste that is ideal for sticky sweets, snacks, desserts and as a side to many savoury dishes. Use sweet brown rice for its unique consistency to give your meals additional chewiness and creaminess. Sweet brown rice is rich in B vitamins and fibre making it a nourishing addition to your diet.
Uses
To cook sweet brown rice, put a 1:2 ratio of rice to water in a pot over high heat and bring to the boil. Once boiling, reduce the heat and let it simmer covered for about 30 minutes. Once it has absorbed all the water, turn the heat off and let it sit for 10 minutes before adding to your dish. Unlike other varieties of rice, sweet brown rice is not light and fluffy but is chewy and creamy instead; perfect for a warm, comforting bowl of goodness!
Sweet brown rice can be used like sushi rice because of how soft and sticky it is. It is delicious when made into sweet breakfast bowls as a substitute for oats. If you pre-cook your sweet brown rice it will last in the fridge for 3-5 days so each morning all you need to do is scoop some of your rice into a pot with milk and warm it up, then add fresh fruit, maple syrup or honey and perhaps some yoghurt or nut butter. Sweet brown rice can be used as a filler to thicken up soups, or as the base of your favourite risotto.
Information
Ingredients: Organic Sweet Brown Rice
Allergens: No known allergens.
Storage: Store in a cool, dry place away from direct sunlight.
Shelf Life: Up to 10 months when stored as above.
Country of Origin: Argentina
Nutrition Information
Nutrition Information
Serving size
50g
average quantity per serving
average quantity per 100g
Energy
728kJ
1456kJ
Protein
4.3g
8.6g
Fat, Total
1.3g
2.6g
-saturated
1.1g
2.2g
Carbohydrates
36.3g
72.6g
-sugars
0.0g
0.0g
Sodium
2.0mg
4.0mg
Are we missing anything?
If you think we should stock something that we don't already, let us know – we really appreciate good advice.