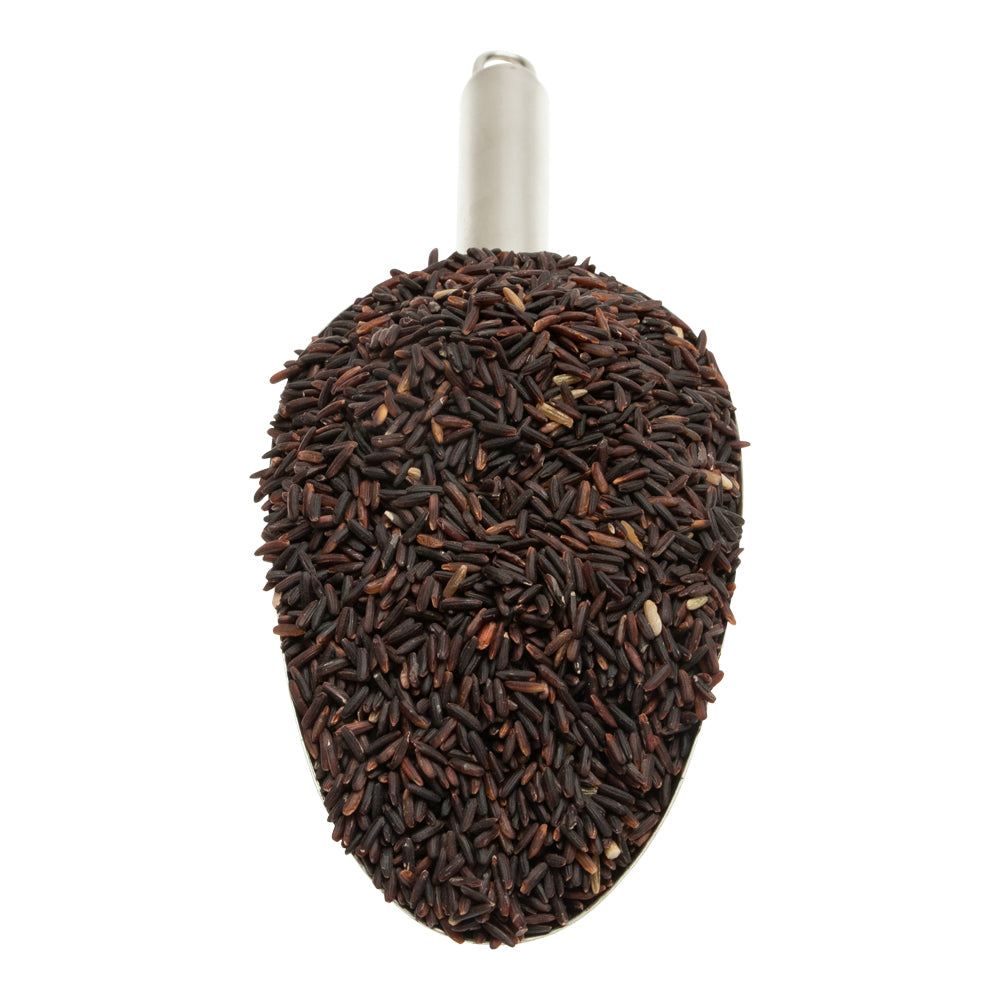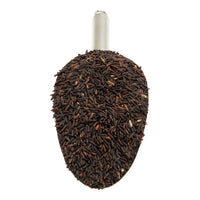 Stock Availability
PRODUCT INFORMATION
About
Black rice is unmilled rice, meaning the nutrient-rich black husk of the rice has not been removed. The natural colour of black rice will dye foods, such as coconut milk. This exotic variety has a rich, slightly sweet, strongly nutty flavour, making it very popular in native Asian desserts served with fresh fruit like mangoes and lychees, or drizzled with honey or maple syrup. It can also be used as a substitute for any other rices as a side dish or meal base, or included in fresh salads and warm puddings. This black rice has been organically grown and has no added preservatives.
Uses
Black rice takes longer to cook than white rice, so rinsing and soaking it overnight will help reduce its cooking time. Use a 1:2 ratio of rice to water, bring your rice to the boil over high heat then reduce and let simmer for 20-30 minutes. Once all the water has been absorbed, turn off the heat and fluff the rice with a fork to ensure it is a deliciously soft yet chewy consistency.
Use black rice as a side dish or base in Asian-inspired dishes, curries, stews and fresh salads. Try out this Coconut & Turmeric Curry that has a base of sticky kaffir lime black rice. Your friends and family will be very impressed serving up this plate as it looks entirely restaurant-worthy! The rich purple colour of this rice variety also works well in sushi rolls or Japanese bowls.
Information
Ingredients: Organic Black Rice
Allergens: No known allergens.
Storage: Store in a cool, dry place away from direct sunlight.
Shelf Life: Up to 24 months when stored as above.
Country of Origin: Thailand
Nutrition Information
Nutrition Information
Serving size
50g
average quantity per serving
average quantity per 100g
Energy
755kJ
1510kJ
Protein
3.8g
7.6g
Fat, Total
1.8g
3.5g
-saturated
0.5g
1.0g
Carbohydrates
37.3g
74.6g
-sugars
0.0g
0.0g
Sodium
0.5mg
0.9mg
Are we missing anything?
If you think we should stock something that we don't already, let us know – we really appreciate good advice.