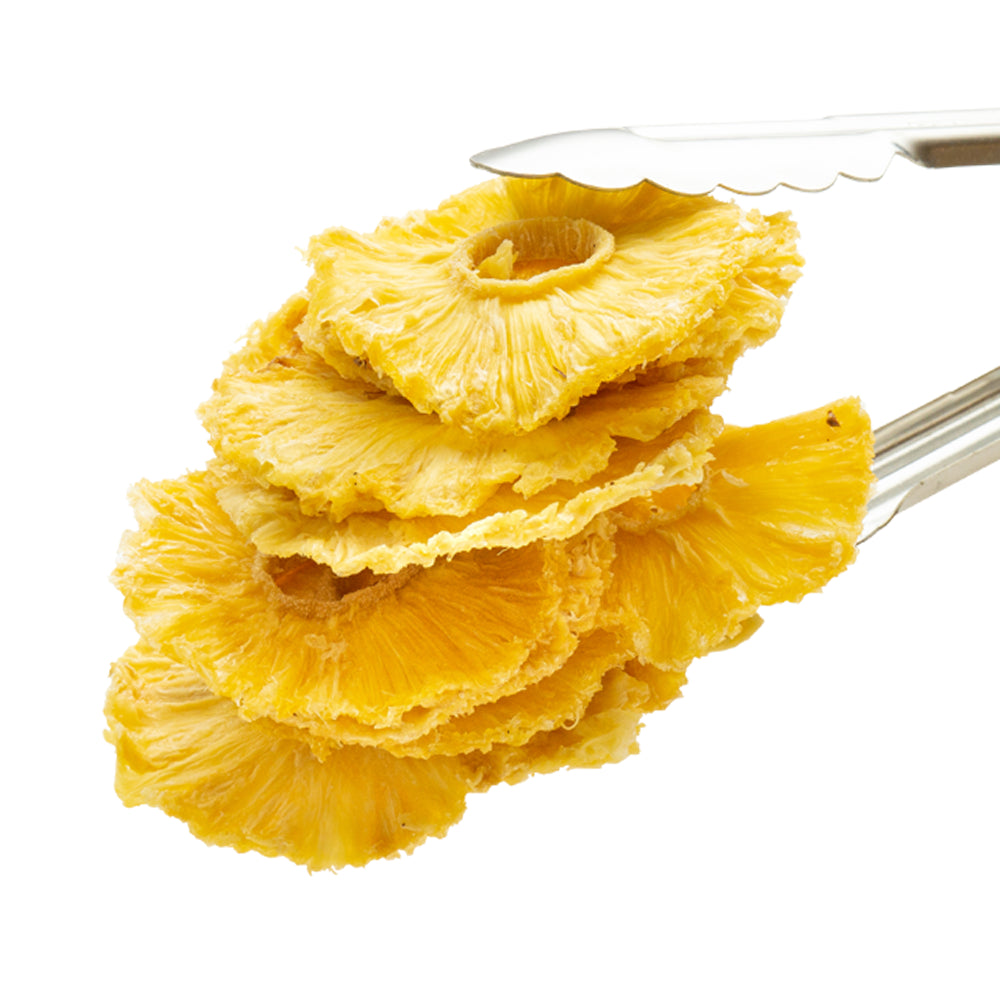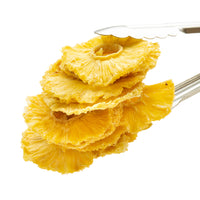 Stock Availability
PRODUCT INFORMATION
About
Naturally sweet, golden yellow, chewy slices of tropical pineapple. These dried delights have a yummy sweet taste with a moreish, chewy and firm texture. With no additional colours, flavours, sweeteners or other preservatives, these are healthy snacking at its tastiest! 
Uses
Dried pineapple is a great energy snack on its own or added into a combination of nuts and seeds. Roughly chop pineapple rings to include in muesli, granola and porridge. Use dried pineapple rings as an ingredient in cooking and baking, providing a lovely natural sweetener without the need for refined sugars. Keep dried pineapple rings on hand in your household to grab at when any sugar cravings kick in.
Information
Ingredients: Dried Pineapple
Allergens: No known allergens.
Storage: Store in a cool, dry place away from direct sunlight.
Shelf Life: Up to 12 months when stored as above.

Country of Origin: Australia
Nutrition Information
Nutrition Information






average quantity per 100g
Energy


1197kJ
Protein


6.2g
Fat, Total


0.6g
-saturated


0.0g
Carbohydrates


56.7g
-sugars


56.7g
Sodium


12.0mg
Primo
Tried a variety of dried fruits but Good For certainly provide the best. No additional sugars etc. Lovely snack and great quality .
Are we missing anything?
If you think we should stock something that we don't already, let us know – we really appreciate good advice.