Rice & Quinoa Penne Pasta - Organic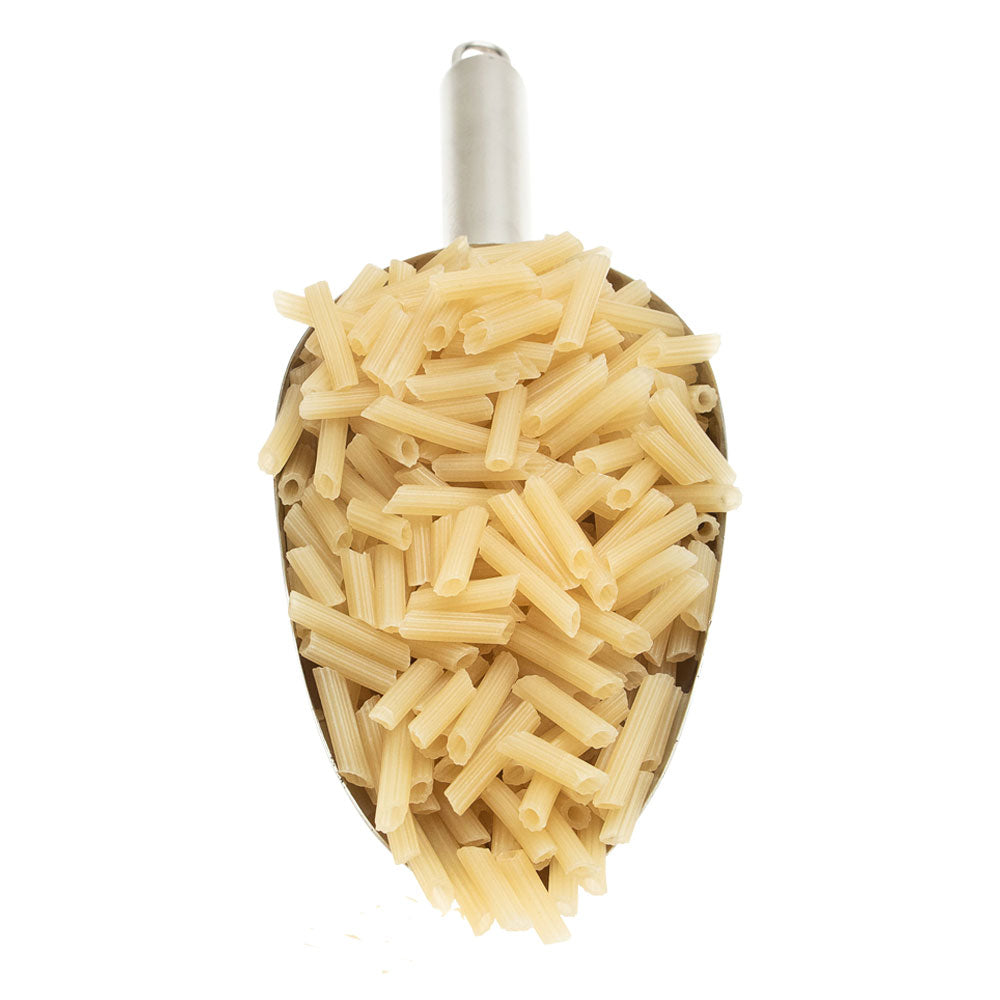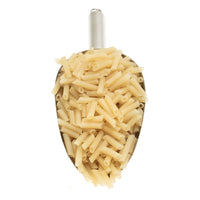 Rice & Quinoa Penne Pasta - Organic
Stock Availability
Rice & Quinoa Penne Pasta - Organic
PRODUCT INFORMATION
About
This gluten-free pasta is a nourishing balance of super grains rice and quinoa to deliver a delectable pasta for the whole household to enjoy. It is 100% organic and produced in an isolated gluten-free facility, therefore if you are avoiding gluten you can rest easy that there are no traces of it in this pasta. Every step of the production process is designed to preserve the unique purity of the harvest, therefore this pasta has plenty of nutrition and a yummy, earthy taste. Quinoa goes back thousands of years to the Inca civilisation, who coined it the 'mother of all grains'. Nowadays, the whole world knows quinoa as a super grain with an amazing nutrition profile. It is rich in high quality protein and dietary fibre, is naturally gluten-free and easy to digest.
Uses
This pasta can be used as a nourishing option in all pasta recipes. To cook your gluten-free fusilli, cover it in boiling water with a pinch of salt and cook for about 15 minutes or until 'al dente', stirring occasionally to ensure the pieces are not sticking to one another. Remove from the heat, drain and serve promptly. If you want to prep your pasta ahead of time, it will hold its shape and reheat well with your choice of pasta sauce. Gluten-free penne is a lovely inclusion in pasta salads combined with fresh seasonal vegetables and a light dressing. It will provide your body with nourishment, satiation, yummy texture and an amazing taste. Try out these healthy recipes for Pesto Pasta and Mac 'n Cheese using gluten-free penne as the carbohydrate component.
Information
Ingredients: Organic Rice Flour, Organic Quinoa Flour
Allergens: No known allergens.
Storage: Store in a cool, dry place away from direct sunlight.
Shelf Life: Up to 24 months when stored as above.
Country of Origin: Bolivia 
Nutrition Information
Nutrition Information
Serving size
50g
average quantity per serving
average quantity per 100g
Energy
761kJ
1520kJ
Protein
4.3g
8.5g
Fat, Total
0.6g
1.1g
-saturated
0.0g
0.0g
Carbohydrates
39.1g
78.1g
-sugars
0.0g
0.0g
Sodium
6.0mg
12.0mg
Gluten
0g
0g
Love a plant-based option
This pasta is a staple in our cupboard. I love a plant-based option any time I can get my hands on it and this pasta cooks and tastes great.
Are we missing anything?
If you think we should stock something that we don't already, let us know – we really appreciate good advice.