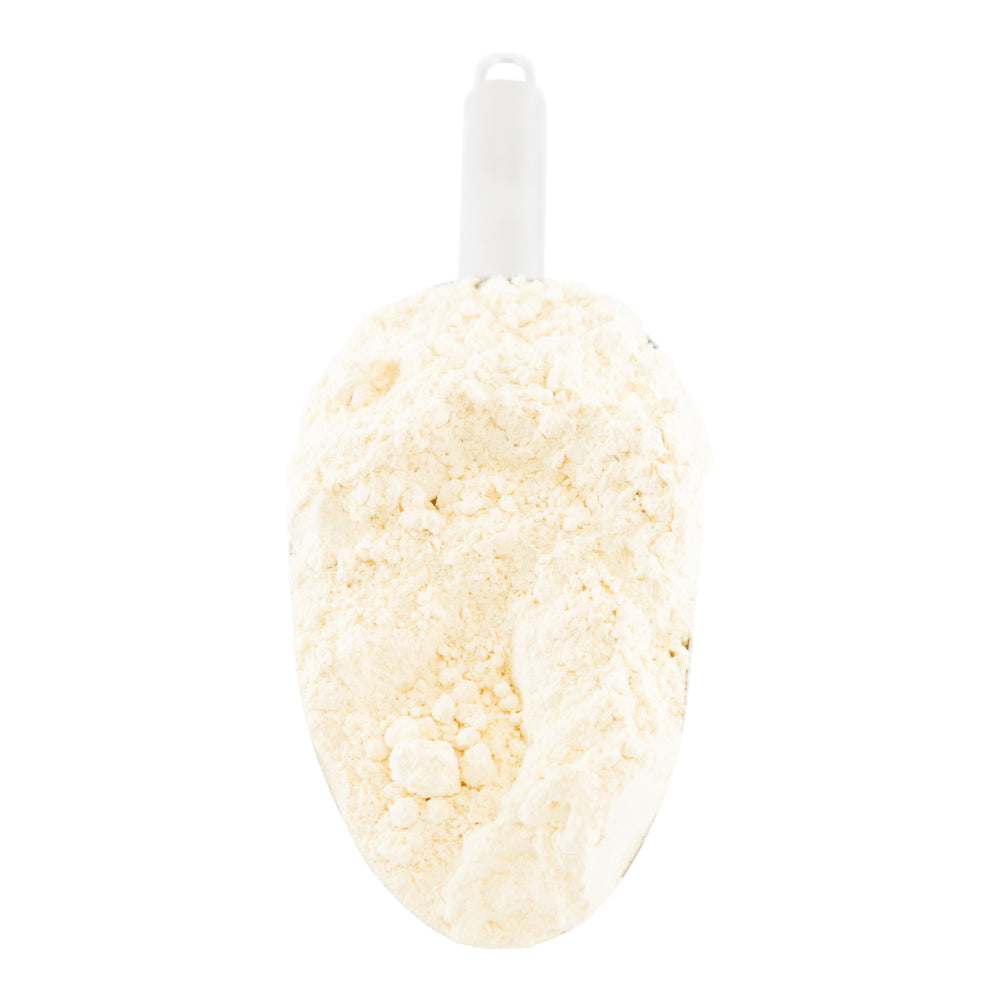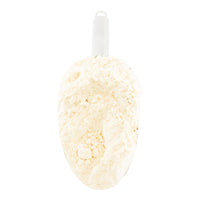 Stock Availability
PRODUCT INFORMATION
About
Made from ground chickpeas, this flour is referred to by various names – chickpea flour, garbanzo flour, gram flour, channa flour and besan. It is a very pure flour that has not undergone any chemical bleaching, alcohol treatment and has no additives, anti-bacterial agents or bromate added. It is pale yellow and powdery with an earthy flavour that is best suited to savoury dishes. Chickpea flour is a staple ingredient in many "Old World" cuisines, such as Indian, Turkish, Italian, Spanish and French. When mixed with an equal portion of water, it can be used as an egg replacement in vegan cooking.
Uses
Organic chickpea flour can be used as an egg replacement when mixed with an equal portion of water. This is particularly handy in vegan cooking and baking. It is a wonderful, grain-free thickener for any savoury dish, working well to bind recipes. Chickpea flour is a delicious addition to patties and omelettes, such as this Chickpea Omelette that is a wonderful breakie go-to made without eggs. It is also a useful inclusion in falafel recipes like in this Falafel Nourish Bowl, helping to make the falafel balls crispy on the outside but fluffy on the inside.
Information
Ingredients: Organic Ground Chickpeas
Allergens: No known allergens.
Storage: Store in a cool, dry place away from direct sunlight.
Shelf Life: Up to 12 months when stored as above.
Country of Origin: India
Nutrition Information
Nutrition Information
Serving size
100g
average quantity per serving
average quantity per 100g
Energy
1520kJ
1520kJ
Protein
20.0g
20.0g
Fat, Total
5.8g
5.8g
-saturated
0.6g
0.6g
Carbohydrates
44.5g
44.5g
-sugars
11.0g
11.0g
Sodium
24.0mg
24.0mg
Are we missing anything?
If you think we should stock something that we don't already, let us know – we really appreciate good advice.