Hulled Pearl Barley - Organic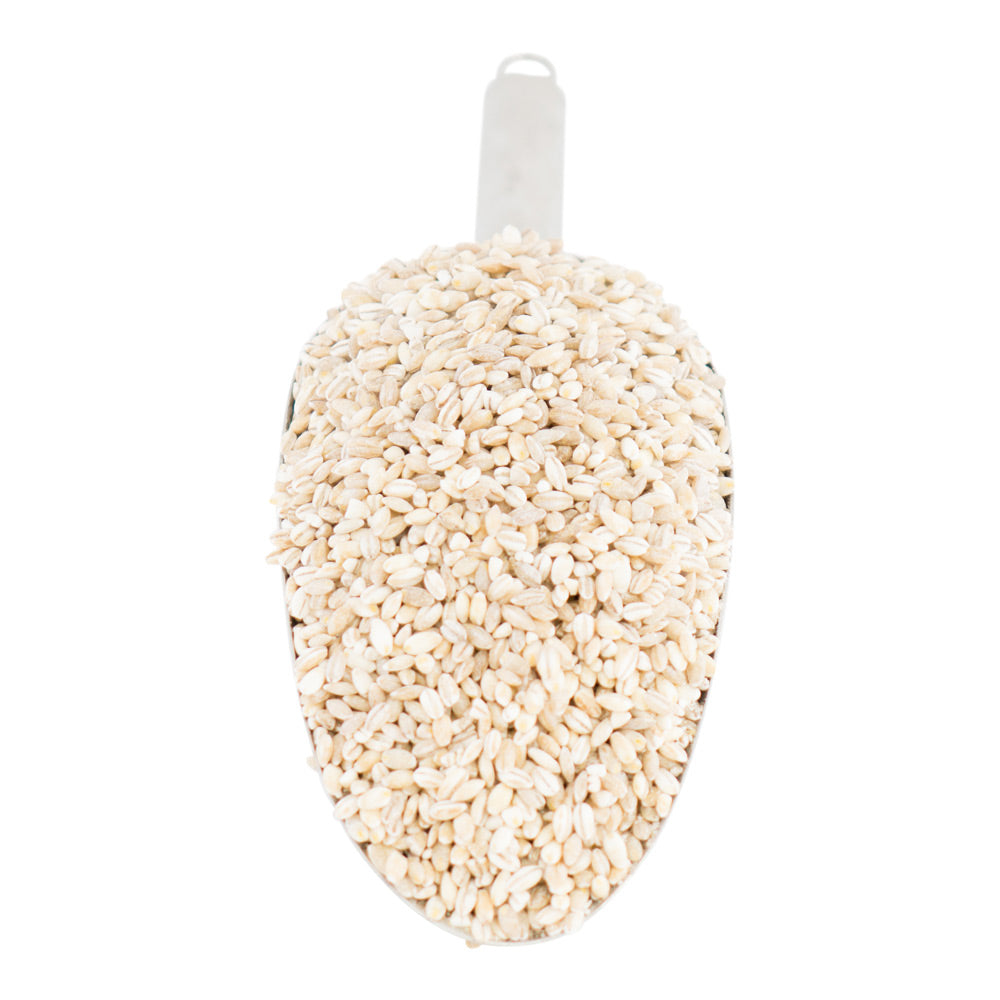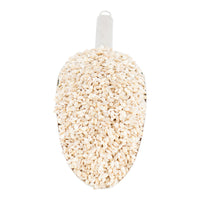 Hulled Pearl Barley - Organic
Stock Availability
Hulled Pearl Barley - Organic
PRODUCT INFORMATION
About
Pearl barley is one of the oldest domesticated crops that has been grown since prehistoric times. It was originally a staple cereal of ancient Egypt, where it was used to make bread and butter.  It is a wonderfully versatile grain with a rich nutty flavour and a delicious chewy, pasta-like texture. Adding pearl barley to soup is a very popular way of consuming it, however it can be used just like any other grain in multiple different recipes.
Uses
Unlike most other grains, it is not necessary to soak pearl barley before cooking, however it does require a decent amount of time to cook. Add 1 cup of pearl barley to 2 ½ cups of water or broth then bring to the boil. Reduce the heat to simmer and cook covered for about 40-50 minutes, or until tender and most of the liquid has been absorbed. Fluff the grains with a fork before serving. Use pearl barley as a base for stir-fries and curries or to thicken up soups and stews with a little extra carbohydrate. Pearl barley can be mixed with vegetables, herbs and cheese then loaded into a capsicum and baked for a delicious lunch or dinner. It can be used as a substitute for rice, quinoa and many other grains.
Information
Ingredients: Organic Pearl Barley
Allergens: This product contains gluten.
Storage: Store in a cool, dry place away from direct sunlight.
Shelf Life: Up to 12 months when stored as above.
Country of Origin: New Zealand
Nutrition Information
Nutrition Information
Serving size
100g
average quantity per serving
average quantity per 100g
Energy
1510kJ
1510kJ
Protein
10.0g
10.0g
Fat, Total
2.0g
2.0g
-saturated
0.0g
0.0g
Carbohydrates
62.0g
62.0g
-sugars
0.0g
0.0g
Sodium
8.0mg
8.0mg
Are we missing anything?
If you think we should stock something that we don't already, let us know – we really appreciate good advice.