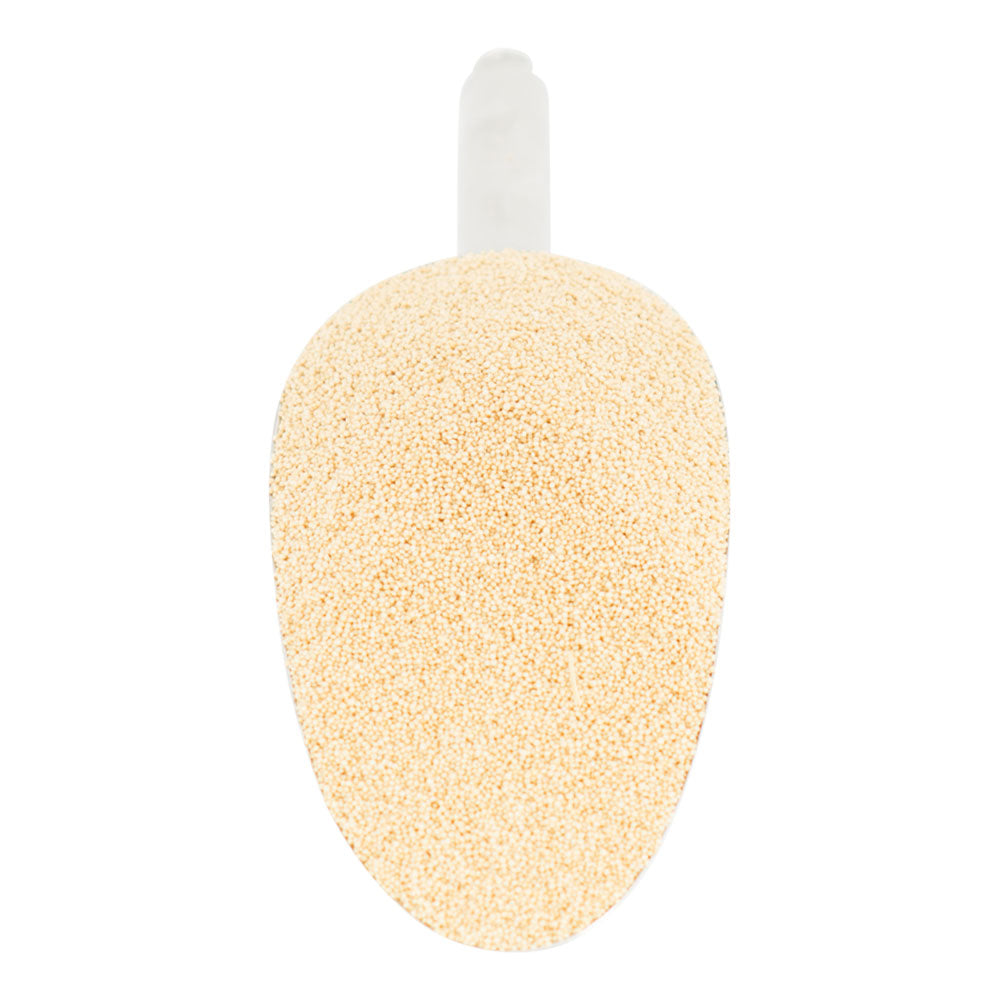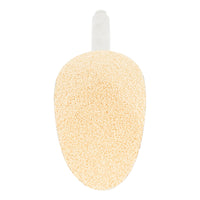 Stock Availability
PRODUCT INFORMATION
About
Amaranth comes from a Greek word meaning 'never-fading flower' and was a staple in the diet of the ancient Aztecs who believed it had supernatural powers. In India, it is known as 'rajeera' or the King's grain. Today amaranth is revered in various cultures for its amazing nutritional profile. It has a high fibre content of 15%, a high protein content of 14% and can be used in many ways. It also contains high lysine content, an amino acid that is found in very few foods, and higher calcium content than most other grains. Amaranth is a great gluten-free choice that is suitable for people who are diabetic or even just sensitive to sugar because of its low GI value. It is easy to digest and has a mild, nutty and malt-like flavour to it. Amaranth is a wholesome and versatile addition to the pantry if you're looking to mix up your grains and try something a little different from rice and quinoa.
Uses
To cook, simmer 1 cup of amaranth in about 2 ½ cups of water for 18-25 minutes or until tender. To enhance the flavour in your dish, add fresh herbs or ginger root, or you could choose to substitute some water for stock or apple juice. Amaranth can be used as a base in granolas and mueslis, such as this Life Changing Cacao Granola, and can also be prepared as a nutritious porridge and served with your choice of yoghurt and fresh seasonal fruit. A hot tip when cooking amaranth up for breakfast is to slightly sweeten it up with honey, date syrup, maple syrup or another sweetener of your choice. It absorbs its surrounding flavours well so this will create a deliciously sweet yet nutty taste. Amaranth can be served hot or cold as an alternative to rice, quinoa and couscous in stir-fries, curries, stews and salads.
Information
Ingredients: Organic Amaranth
Allergens: No known allergens.
Storage: Store in a cool, dry place away from direct sunlight.
Shelf Life: Up to 12 months when stored as above.
Country of Origin: India
Nutrition Information
Nutrition Information
Serving size
50g
average quantity per serving
average quantity per 100g
Energy
777kJ
1554kJ
Protein
6.8g
13.6g
Fat, Total
3.5g
7.0g
-saturated
0.8g
1.5g
Carbohydrates
32.7g
65.3g
-sugars
0.9g
1.7g
Sodium
2.0mg
4.0mg
Are we missing anything?
If you think we should stock something that we don't already, let us know – we really appreciate good advice.