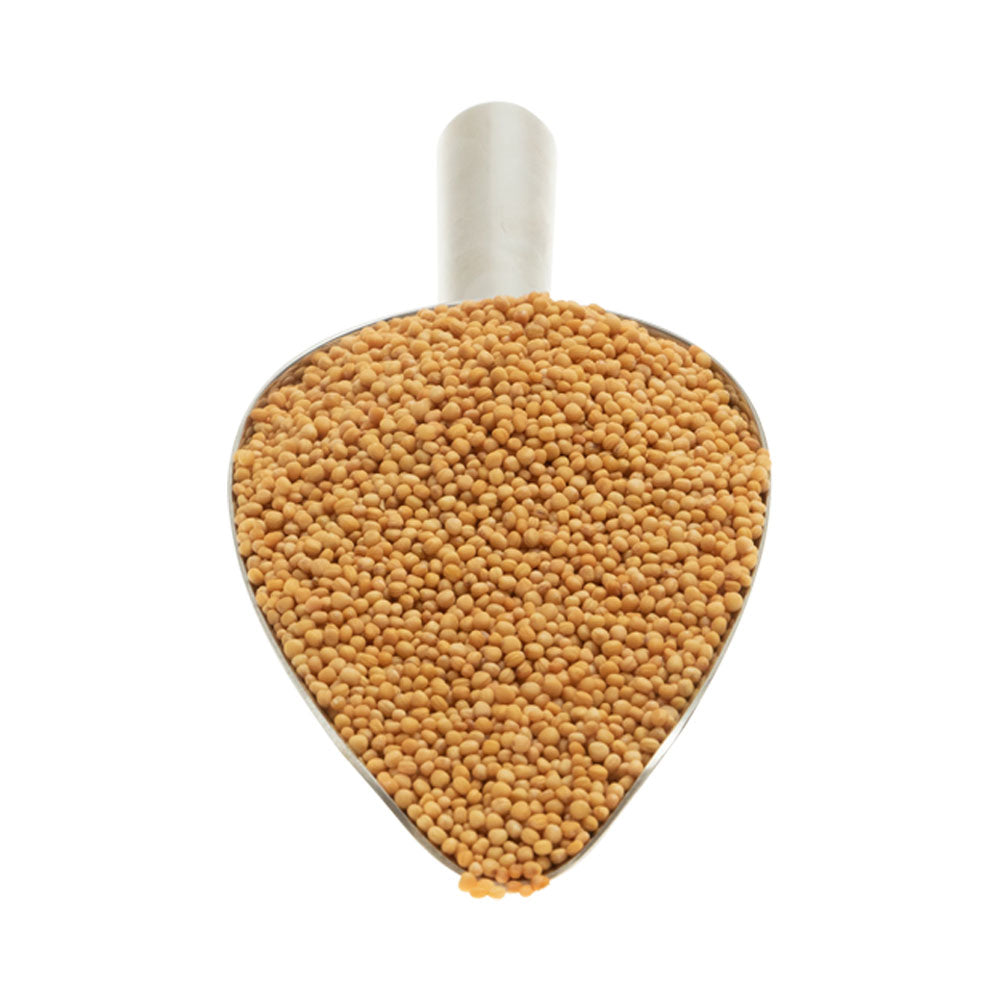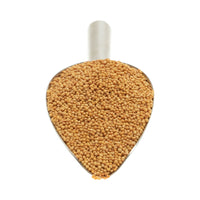 Stock Availability
PRODUCT INFORMATION
About
Mustard seeds are the small round seeds of various mustard plants. Mustard seeds come in different colours; the black seeds are very pungent while white seeds tend to be milder. Black or brown seeds are widely used in Indian cuisine. Yellow mustard seeds are milder and commonly used in European and American cooking, specifically in making whole grain and Dijon mustards. These yellow mustard seeds are rich in vitamin E, calcium and protein.
Uses
Mustard seeds add great flavour and spice to many recipes, including sauces, salads, curries and more. Mustard seeds can be used when you are pickling vegetables, canning and sausage making. When you crush mustard seeds using a mortar and pestle, you will release the punch and nutty flavour even more. Use ground mustard seeds to make your own homemade mustard.
Information
Ingredients: Yellow Mustard Seeds
Allergens: No known allergens.
Storage: Store in a cool, dry place away from direct sunlight.
Shelf Life: Up to 12 months when stored as above.
Country of Origin: India
Are we missing anything?
If you think we should stock something that we don't already, let us know – we really appreciate good advice.