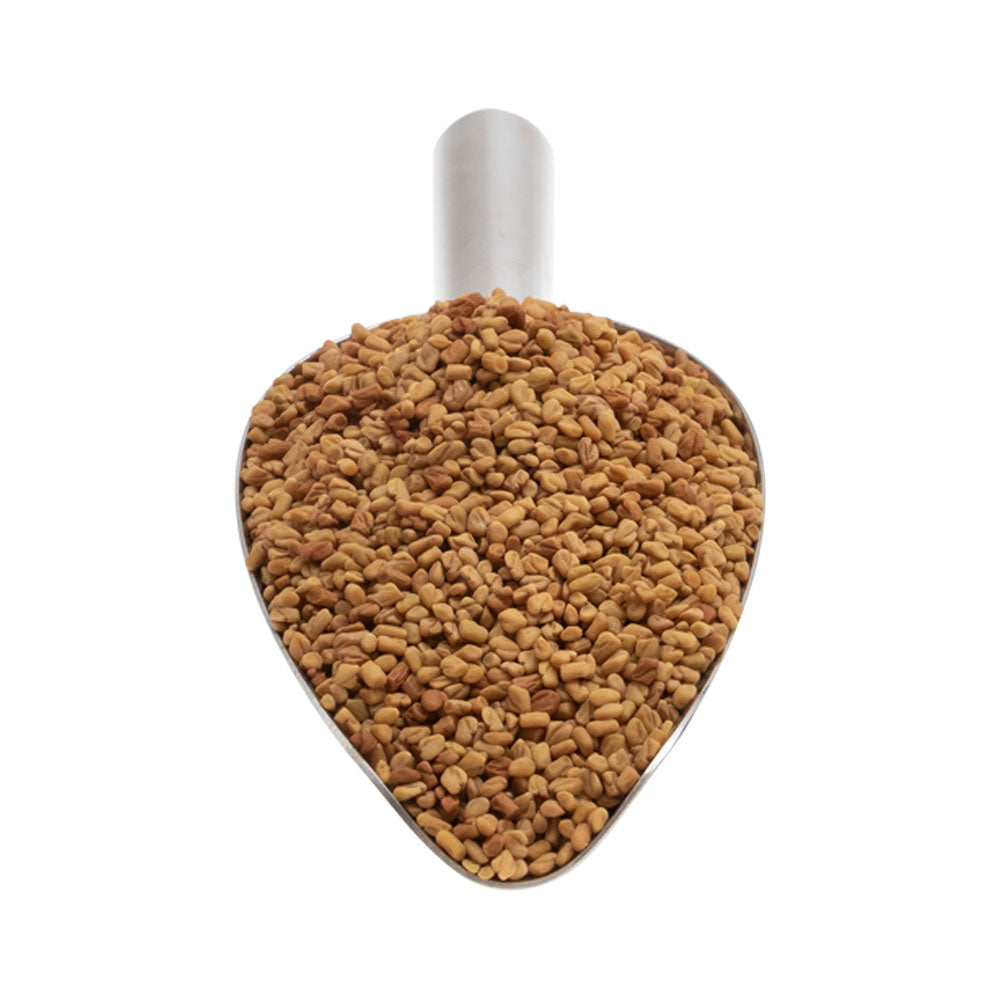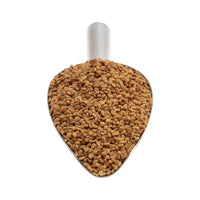 Stock Availability
PRODUCT INFORMATION
About
Fenugreek is a herb/spice commonly used as a food ingredient and as a traditional medicine in many parts of the world, including India, Greece, China, North Africa and the Middle East. Fenugreek seeds are cube-shaped and yellow-ish in colour. They have been found to aid with digestive problems, reduce inflammation and promote a healthy flow of breastmilk in nursing mothers.
Uses
Fenugreek is a basic ingredient of curry powder and five spice mixtures and is commonly used in Indian cooking, including dahls, masalas and curries. Add fenugreek seeds to your homemade Indian, fry them with your greens, add into stir-fried veggies and brew into herbal teas. Fenugreek seeds are often used in the preparation of pickles, chutneys, vegetable dishes and spice mixes, such as panch phoron and sambar powder. They can be roasted to slightly reduce their bitterness and enhance flavour.
Information
Ingredients: Fenugreek Seed
Allergens: No known allergens.
Storage: Store in a cool, dry place away from direct sunlight.
Shelf Life: Up to 12 months when stored as above.
Country of Origin: India
Are we missing anything?
If you think we should stock something that we don't already, let us know – we really appreciate good advice.