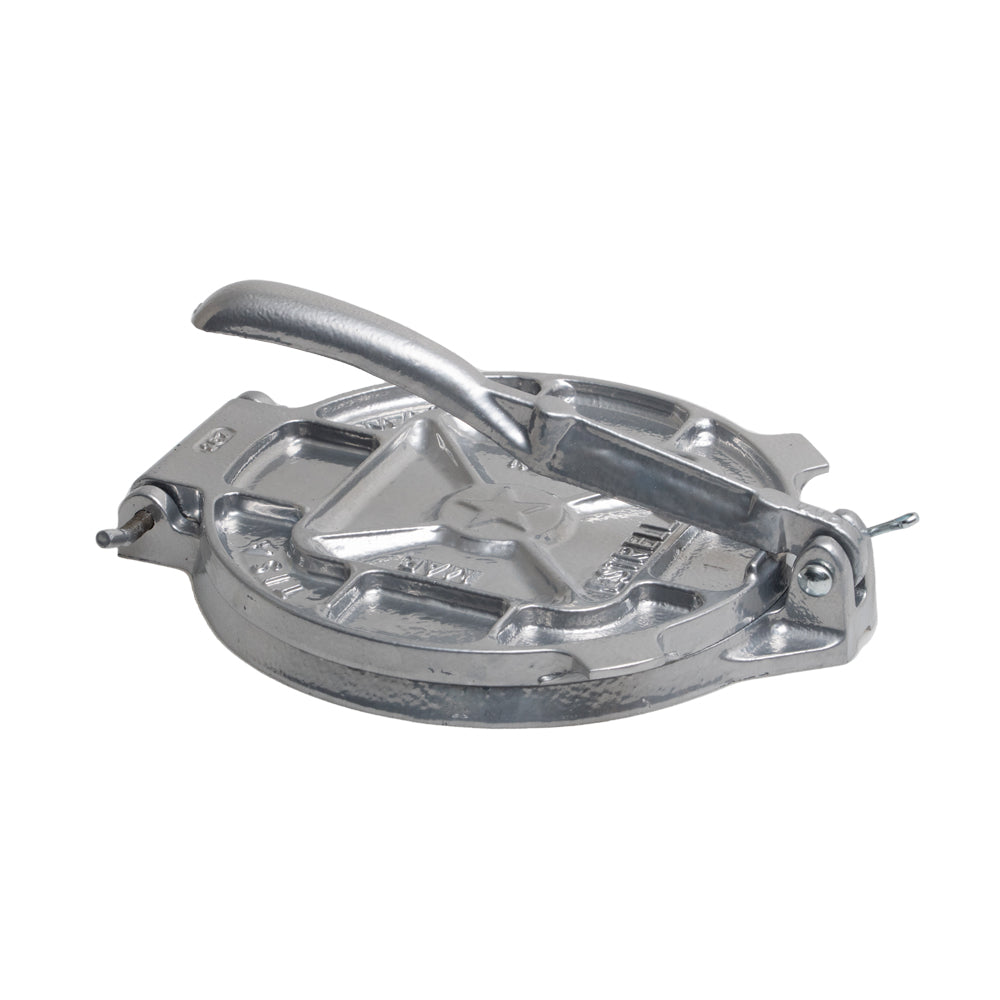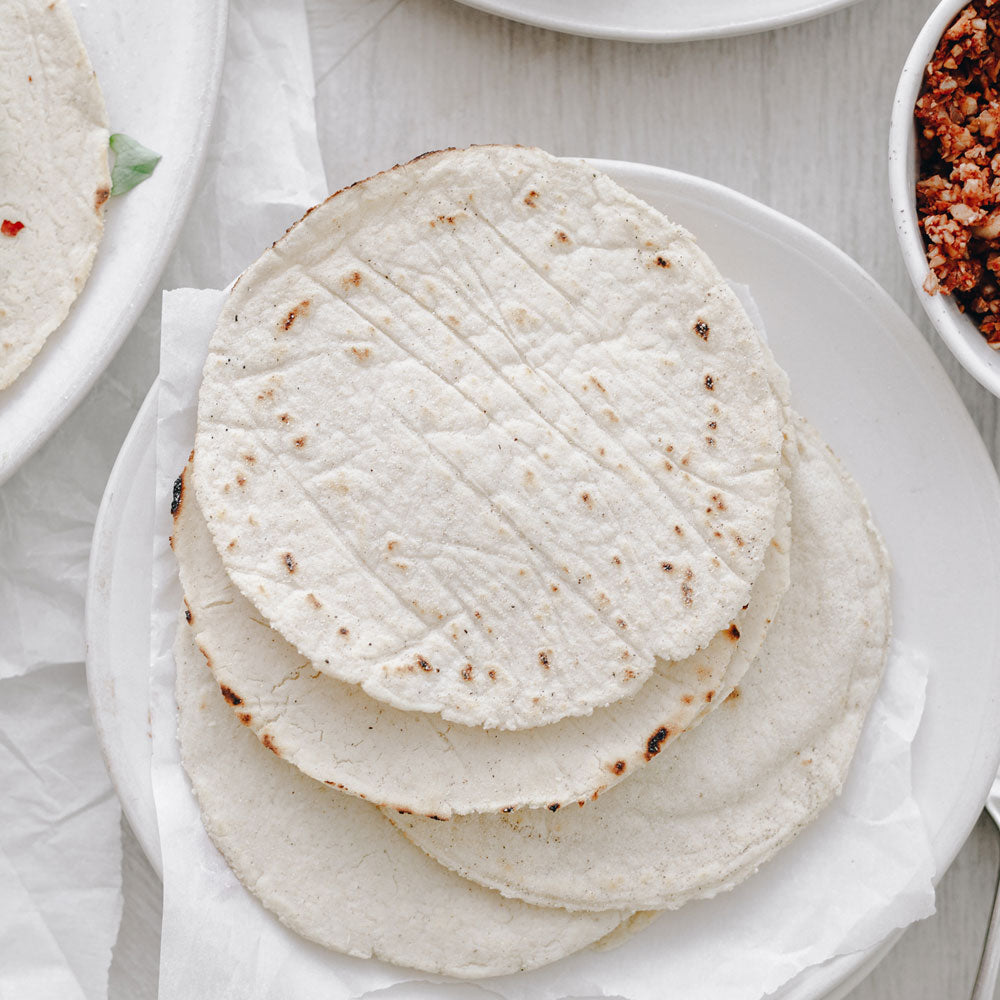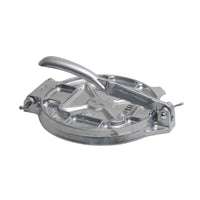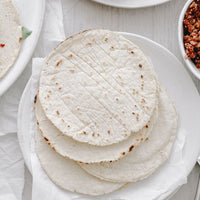 Stock Availability
PRODUCT INFORMATION
About
This tortilla press is made with solid cast iron & creates the perfect tortilla every time.
Using your cast iron tortilla press:
1. Cut two pieces of non-stick baking paper that can fit inside the slabs of the tortilla press.
2. Roll golf ball-sized portions of your dough.
3. Lift the lid of the press and place the ball in the middle of the bottom side (on top of the non-stick paper)
4. Ensure the top sheet of non-stick paper is positioned evenly on top of the ball and then place the top of the press down, and fold the lever over to flatten the tortilla. 
5. Once the tortilla is pressed, unfold one side of the protective layer and turn out the tortilla into your hand. Proceed to cook as desired.
Uses
Ingredients to make Tortillas:
2 C tortilla flour
1 C + 6-7 Tbsp cold water
Pinch pink salt
Try our recipe for Homemade Tortillas with Cauli-Nut Mince and Pineapple Salsa.
*Please note the cast iron has a light chrome paint coating (seal).
Are we missing anything?
If you think we should stock something that we don't already, let us know – we really appreciate good advice.