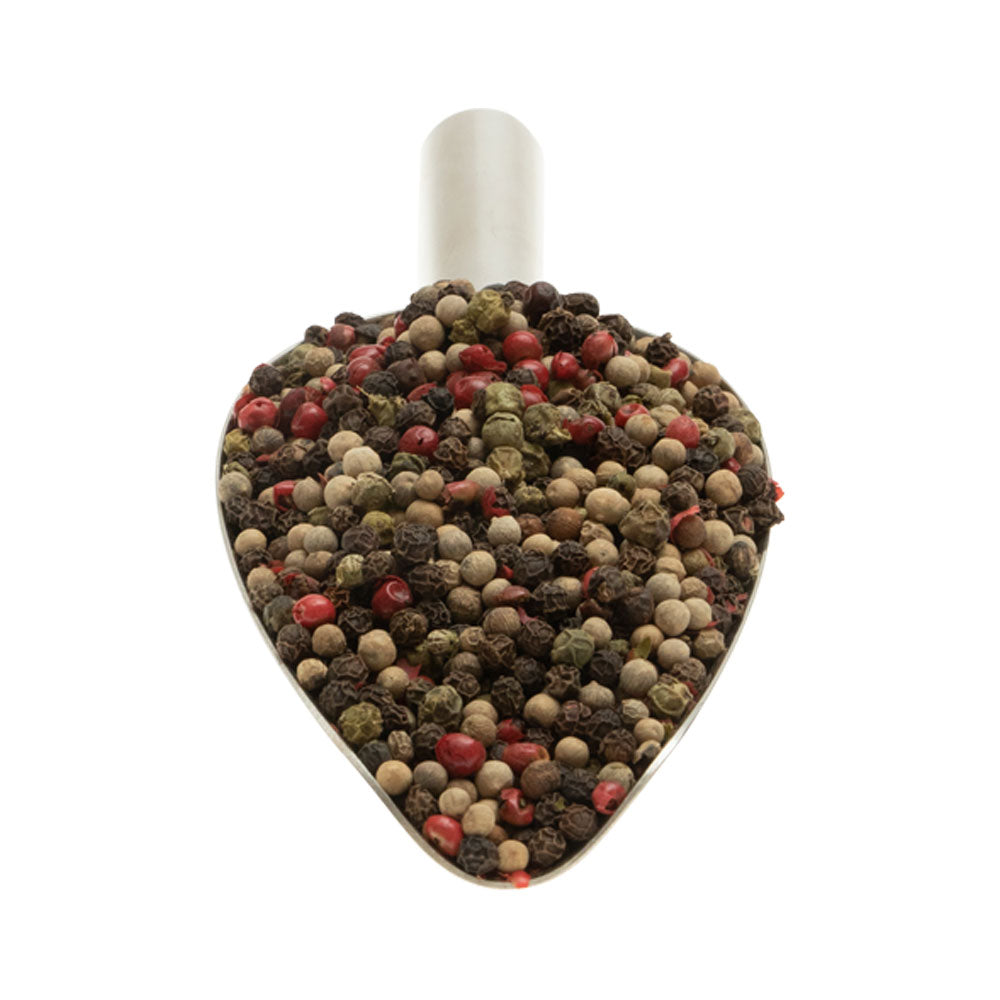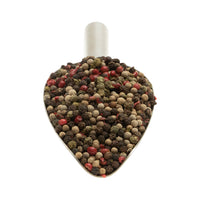 Stock Availability
PRODUCT INFORMATION
About
Gourmet peppercorns are a beautiful, colourful and fragrant combination of the different coloured peppercorns. Similar to the regular black pepper, this is made from unripe drupes of the pepper plant. Dried green peppercorns are treated in a way that retains the green colour, such as treatment with sulphur dioxide, canning or freeze-drying. They decay quickly if not dried or preserved. The combination of green, pink, white and black peppercorns has been described as spicy, fragrant and fresh. It is very nutrient dense, particularly rich in vitamins and essential minerals.
Uses
Include it as a flavour enhancer in curries, vegetable salads, noodle salads, rice bowls, soups, stews, dressings and more. It is a lovely, unique alternative to black pepper for garnishing pretty much any savoury dish.
Information
Ingredients: Green peppercorns, pink peppercorns, white peppercorns, black peppercorns
Allergens: No known allergens.
Storage: Store in a cool, dry place away from direct sunlight.
Shelf Life: Up to 12 months when stored as above.
Country of origin: India
Are we missing anything?
If you think we should stock something that we don't already, let us know – we really appreciate good advice.