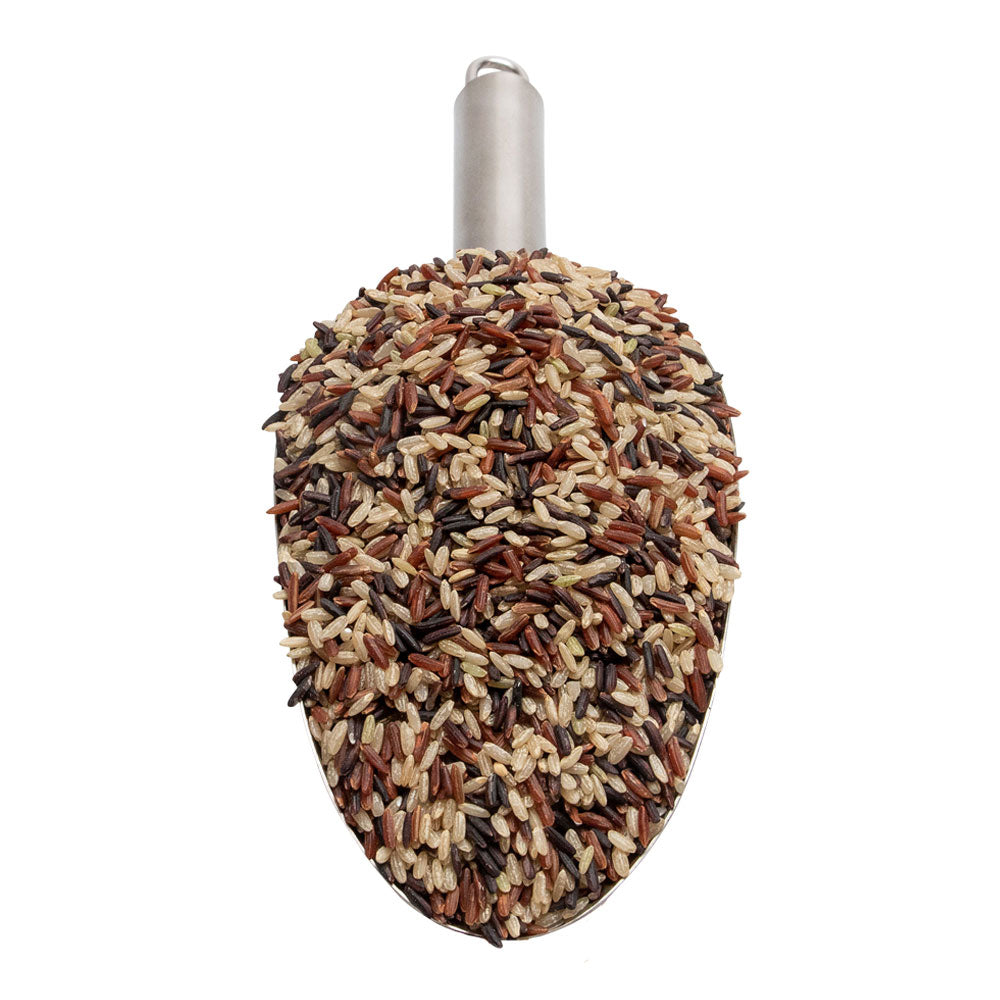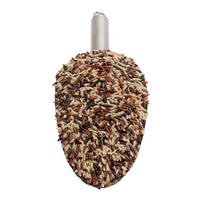 Stock Availability
PRODUCT INFORMATION
About
Tricolour rice is a medley of organic brown rice, organic red rice and organic black rice providing a wholesome, long grain, colourful blend. Each of these three different rice varieties retains its nutrient-rich bran and germ, therefore this mix provides plenty of healthy B vitamins, dietary fibre and protein. Throughout the production process, the rice has been attentively looked after, adhering to organic principles, and has undergone minimal processing. There has been full traceability and accountability along the way. As with all rice, tricolour rice is naturally gluten-free and has a deliciously nutty flavour. The unique appearance from its mix of colours make tricolour rice an appealing addition to many savoury meals for a little extra vibrancy.
Uses
Tricolour rice is easy to prepare and can be eaten on its own or served to accompany a variety of savoury dishes. To cook tricolour rice, put a 1:2 ratio of rice to water in a pot over high heat and bring it to the boil. Once boiling, reduce the heat and let it simmer covered for about 30 minutes. Once it has absorbed all the water, turn the heat off and let it sit for 10 minutes before adding to your dish.
Tricolour rice can be used as a substitute for any other rice varieties as something a little different, providing a yummy chewy texture and subtle nutty flavour.
Information
Ingredients: Organic Black Rice, Organic Brown Rice, Organic Red Rice
Allergens: No known allergens.
Storage: Store in a cool, dry place away from direct sunlight.
Shelf Life: Up to 24 months when stored as above.
Country of Origin: Thailand or India
Nutrition Information
Nutrition Information
Serving size
50g
average quantity per serving
average quantity per 100g
Energy
755kJ
1510kJ
Protein
4g
7.9g
Fat, Total
1.6g
3.1g
-saturated
0.5g
0.9g
Carbohydrates
37.6g
75.1g
-sugars
0.7g
1.4g
Sodium
1.6mg
3.1mg
Are we missing anything?
If you think we should stock something that we don't already, let us know – we really appreciate good advice.