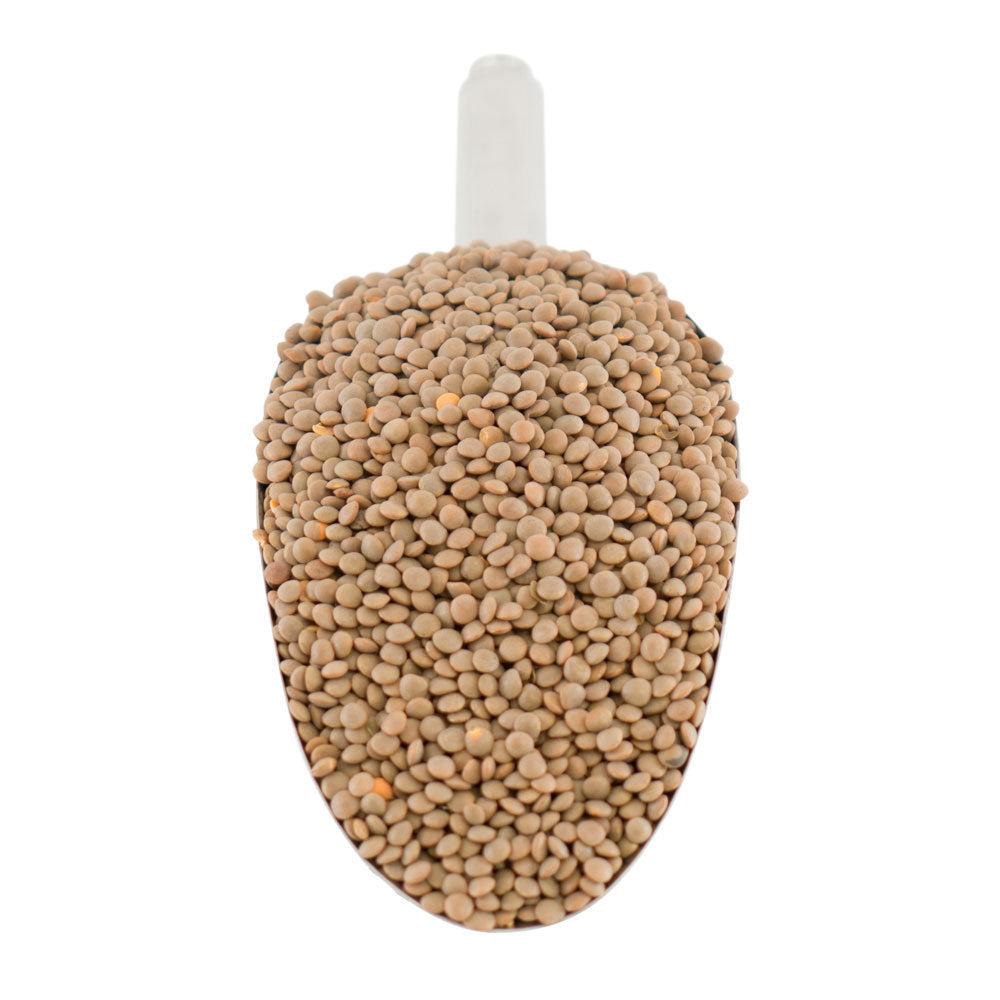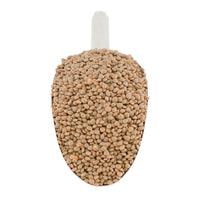 Stock Availability
PRODUCT INFORMATION
About
A vegetarian favourite, this colourful and nourishing wholefood provides high levels of protein and fibre while being naturally low in fat and sugar. Lentils readily absorb the flavours of the ingredients they are cooked with and this makes them super versatile in both sweet and savoury recipes. They are great in so many dishes, including hearty meals and soups, all the way down to dips and burgers.
Uses
To cook skinless red lentils, start by rinsing thoroughly and then add a 1:4 ratio of lentils to boiling water, cover and simmer for about 20-25 minutes, until tender. Skinless red lentils are super versatile for inclusion in burger patties, salads and traditional Indian dishes like dahl, paired with your favourite combination of herbs and spices. They are also a great addition to curries, soups and stews to thicken them up and provide a hearty, filling dish. Try out this recipe for Vegan Mushroom and Lentil Shepherd's Pie using red lentils. It is the perfect nourishing meal for the whole family.
Information
Ingredients: Dried Skinless Red Lentils
Allergens: No known allergens.
Storage: Store in a cool, dry place away from direct sunlight.
Shelf Life: Up to 12 months when stored as above.
Country of Origin: New Zealand
Nutrition Information
Nutrition Information
Serving size
50g
average quantity per serving
average quantity per 100g
Energy
749kJ
1498kJ
Protein
11.95g
23.9g
Fat, Total
1.09g
2.17g
-saturated
0.19g
0.38g
Carbohydrates
26.15g
52.3g
-sugars
0.5g
1.0g
Sodium
3.5mg
7.0mg
Are we missing anything?
If you think we should stock something that we don't already, let us know – we really appreciate good advice.