Diced Pitted Dates - Organic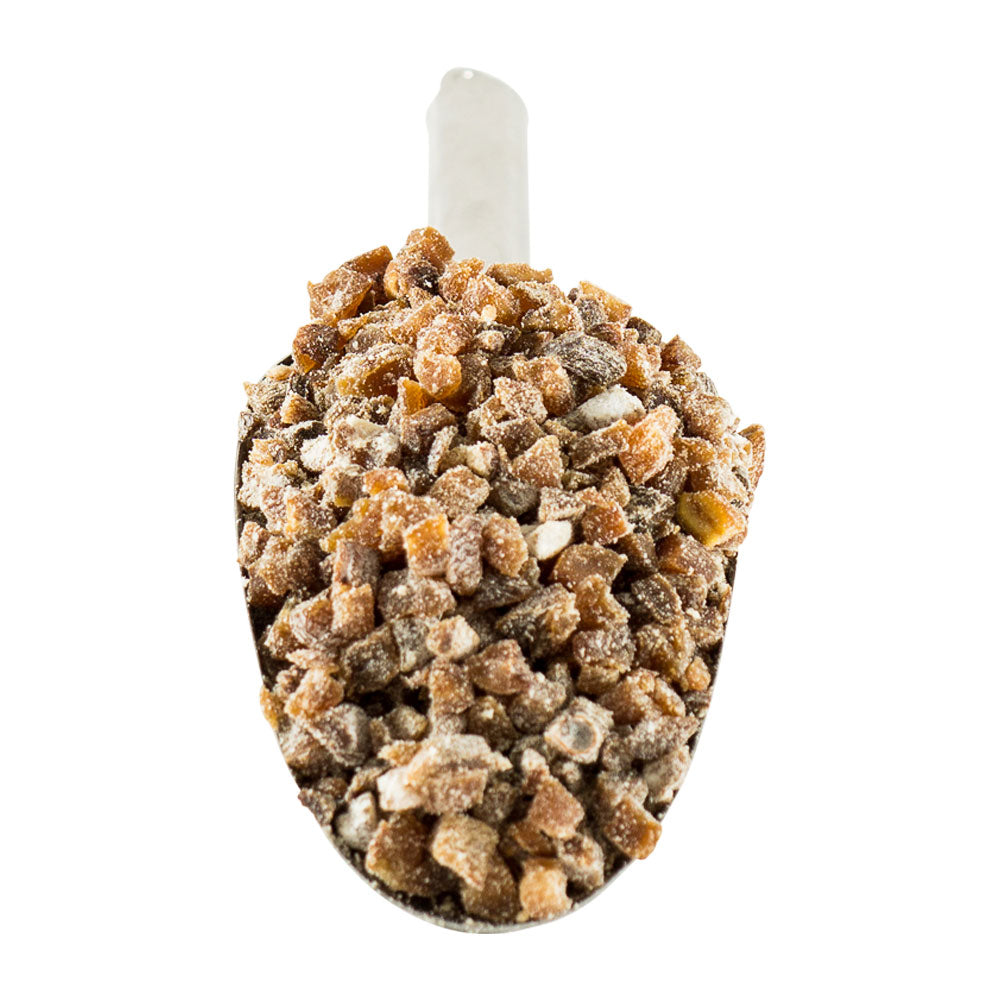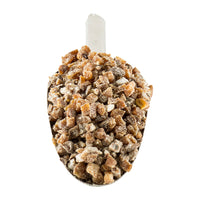 Diced Pitted Dates - Organic
Stock Availability
Diced Pitted Dates - Organic
PRODUCT INFORMATION
About
These raw dates are sourced from the best organic farms in North Africa, where they grow under a dry tropical sun. They are carefully selected at the peak of their ripeness then hand pitted and diced, ensuring only the highest quality. The final diced and pitted dates contain no preservatives or added sulphites and offer a high content of dietary fibre alongside a delightful, soft caramel flavour.
Uses
Diced pitted dates make for a wholesome and tasty snack either on their own or eaten alongside a variety of nuts, seeds, other dried fruits and perhaps some chocolate for the ultimate trail mix. They work as a wonderful natural sweetener in many recipes, including smoothies, porridge, granola, muesli, bliss balls, energy bars, cakes, slices, muffins and loaves, as well as jams, chutneys, sauces and stuffing. They go well with rice, couscous, quinoa and other grains to sweeten and add flavour to the dish. Similarly, they add flavour and a hint of sweet to hearty vegetarian dishes. Diced dates are a lovely addition when making homemade nut butters for additional sweet taste and chewy consistent. You can't go wrong with date scones and steamed puddings and if required, you can soften your dates for these recipes by soaking them in a little warm water or juice. 
Information
Ingredients: Organic Dates, 6% Rice Flour
Allergens: No known allergens.
Storage: Store in a cool, dry place away from direct sunlight.
Shelf Life: Up to 12 months when stored as above.
Country of Origin: Tunisia
Nutrition Information
Nutrition Information
Serving size
50g
average quantity per serving
average quantity per 100g
Energy
615kJ
1230kJ
Protein
1.0g
1.9g
Fat, Total
0.3g
0.5g
-saturated
0.0g
0.1g
Carbohydrates
33.0g
65.0g
-sugars
32.0g
64.0g
Sodium
18.0mg
35.0mg
Are we missing anything?
If you think we should stock something that we don't already, let us know – we really appreciate good advice.