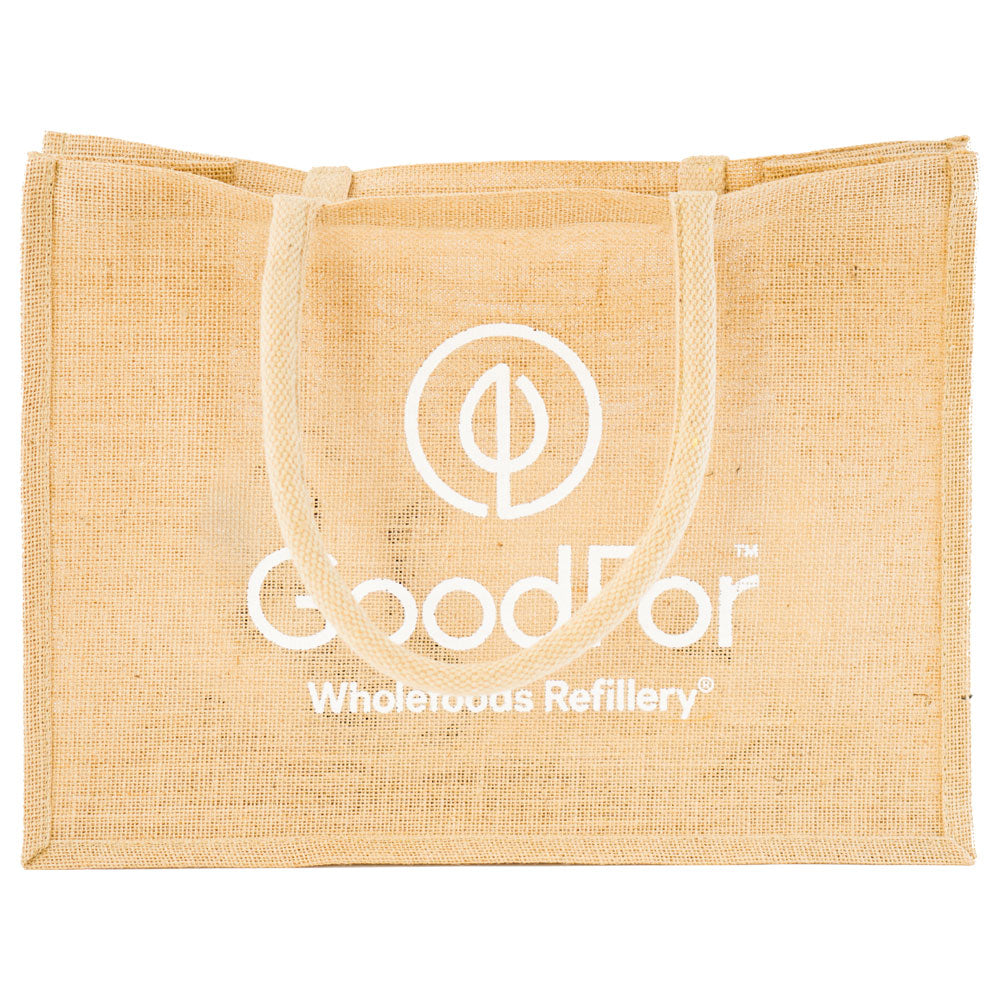 Stock Availability
PRODUCT INFORMATION
About
This 100% jute bag is unlined.
Jute is 100% biodegradable and is strong so perfect for a reusable and sturdy item like this one. Jute uses much less water to produce, requires no chemical pesticides and fertilisers to grow, and replenishes much faster. Like bamboo, jute absorbs carbon dioxide and releases oxygen much faster than trees. Jute also enhances the fertility of the soil it grows on for future crops.
These bags are ethically made in India, they're fairtrade and Sedex certified.
Size: Roughly 42cm W X 32cm H X 20cm D
Uses
Perfect for stacking jars in and loading up with groceries. You can load these up over and over and they'll hold they're shape. Perfect for keeping in the car for those market runs.
Are we missing anything?
If you think we should stock something that we don't already, let us know – we really appreciate good advice.