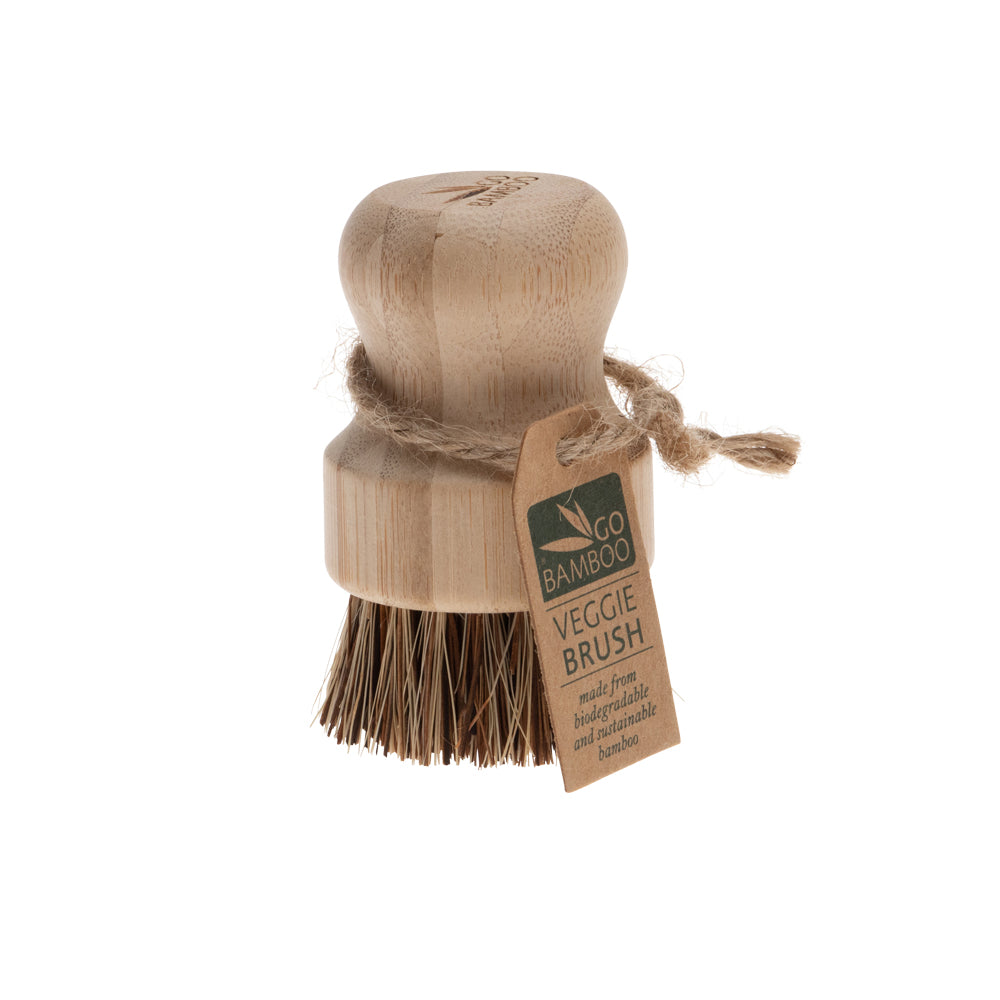 Stock Availability
PRODUCT INFORMATION
About
The Go Bamboo Veggie Brush is made from a bamboo handle with bass fibre bristles, packaged with a recycled cardboard swing tag attached with a jute string. Bamboo is an effective, affordable alternative to plastic that also has many environmental benefits. By considerately planting more bamboo we can help to cut global levels of carbon dioxide and reduce global warming. By choosing bamboo as an alternative to plastic you are making an active choice to reduce your carbon footprint.
Uses
Use a bamboo veggie brush to clean your fruit and vegetables including potatoes, mushrooms, carrots, beets and more. The bass fibre bristles gently scrub dirt out of deep edges and crevices, leaving your fruit and veggies clean and ready to prepare.
 Country of Origin: New Zealand
Are we missing anything?
If you think we should stock something that we don't already, let us know – we really appreciate good advice.