Go Bamboo - Child Toothbrush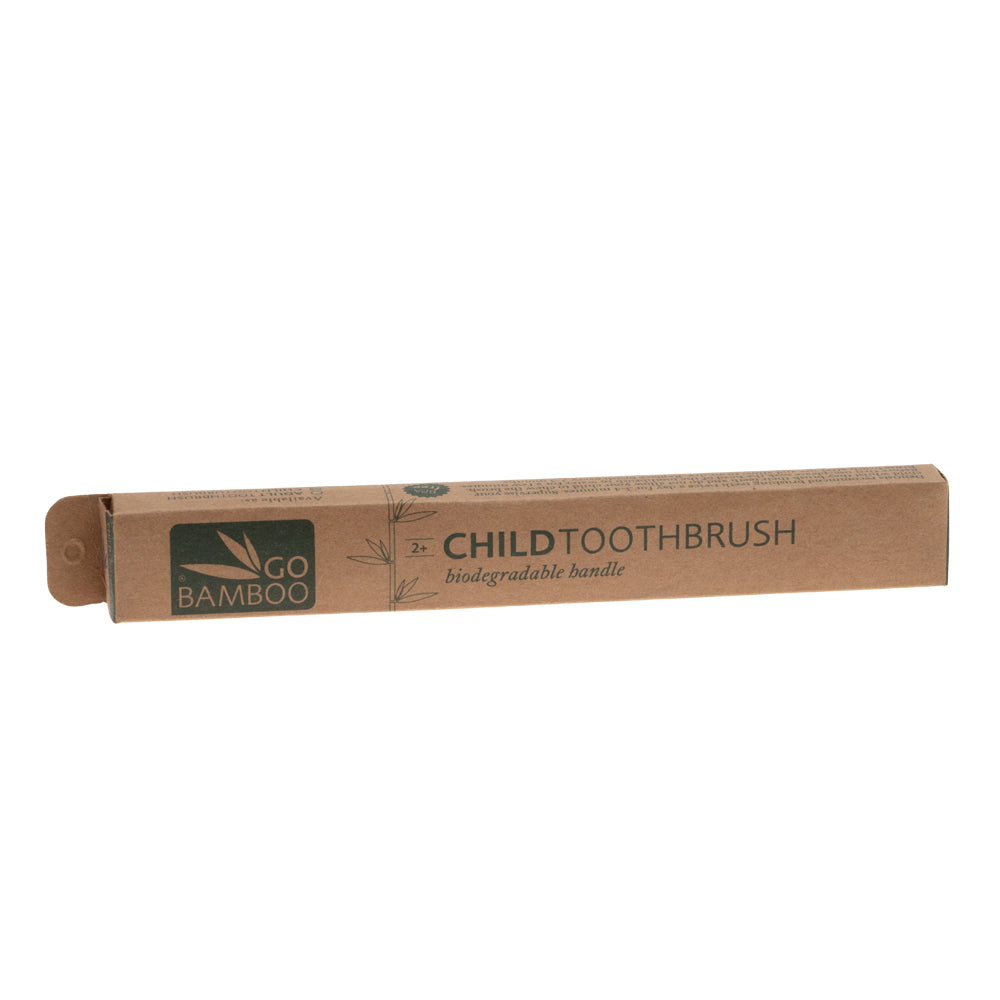 Go Bamboo - Child Toothbrush
Stock Availability
Go Bamboo - Child Toothbrush
PRODUCT INFORMATION
About
Biodegradable and recyclable, the Go Bamboo child toothbrush is made with a natural bamboo handle and an edible wax. It has dual length soft bristles and a shorter handle, perfect for kiddies. It's packaged in a sealed, recyclable cardboard box. Bamboo is an effective, affordable alternative to plastic that also has many environmental benefits. By considerately planting more bamboo we can help to cut global levels of carbon dioxide and reduce global warming. By choosing bamboo as an alternative to plastic you are making an active choice to reduce your carbon footprint.
Uses
Bamboo toothbrushes are for the whole family! You'll need to mark your toothbrush to differentiate it from others in your household, either by writing your name in pencil on the handle or getting creative and decorating your toothbrush. When you've finished with your toothbrush you can put it to another use, like cleaning your bike or jewellery. When it's really done its dash, shave the bristles off and recycle the handle, which will break down eventually in compost.
 Country of Origin: New Zealand
Are we missing anything?
If you think we should stock something that we don't already, let us know – we really appreciate good advice.