Ethique - Jasmine & Ylang Butter Block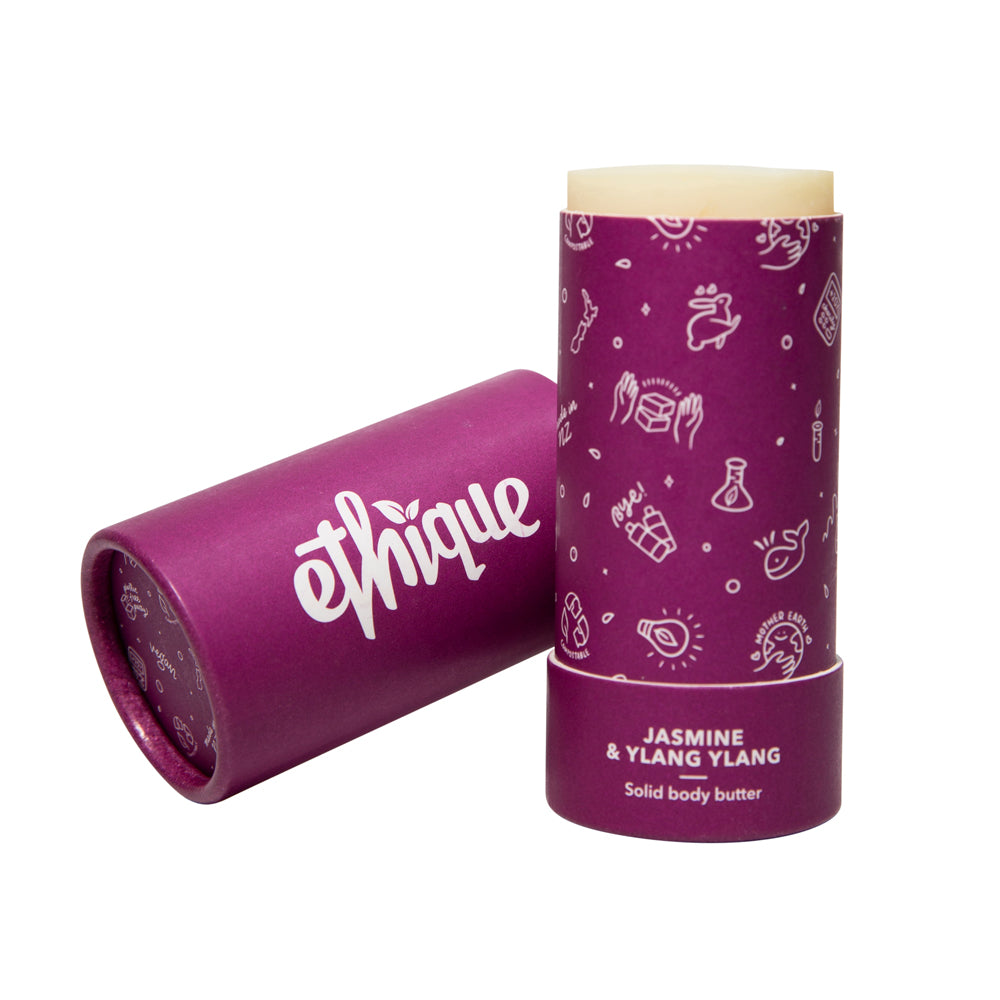 Ethique - Jasmine & Ylang Butter Block
Stock Availability
Ethique - Jasmine & Ylang Butter Block
PRODUCT INFORMATION
About
Made with organic cocoa butter from a farming cooperative in the Dominican Republic, organic coconut oil from our cooperative in Samoa and delicious essential oils (no synthetic fragrances). All this goodness creates a bar that is easy to use, supremely hydrating and fabulous for heels, elbows or anywhere else needing a little extra TLC.
Uses
Best used straight after a shower on damp skin and apply less than you think you would need. 
Pro tip: this delicious bar may soften in transit over the summer months. If so, please pop in the fridge for 2-3 hours upon arrival for it to harden up. Store in a dry, cool spot, in its original packaging or something like a jar.
Country of Origin: New Zealand
Are we missing anything?
If you think we should stock something that we don't already, let us know – we really appreciate good advice.