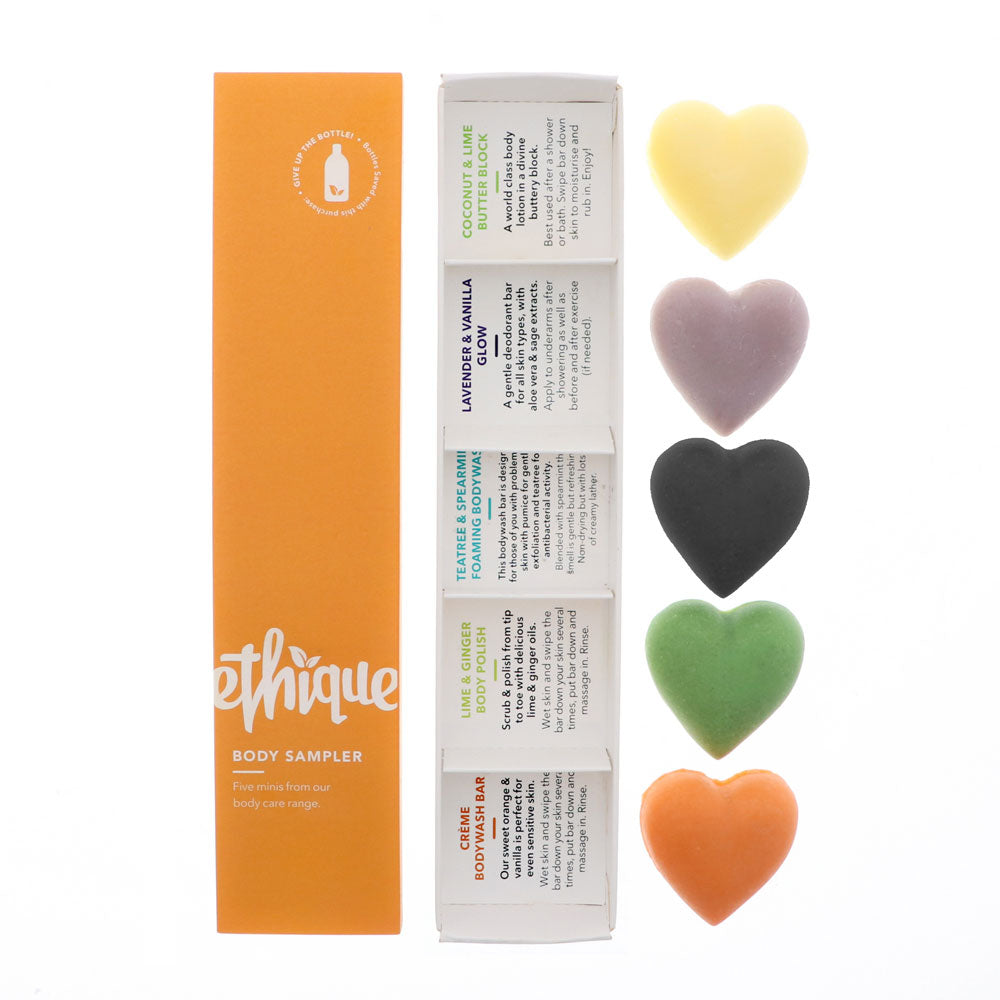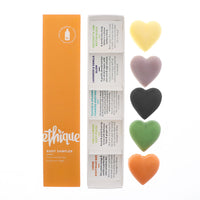 Stock Availability
PRODUCT INFORMATION
About
Sample Ethique's range of bestselling body products:
Sweet Orange and Vanilla Créme Bodywash Bar
Lime and Ginger Body Polish
Lavender and Vanilla Glow Solid Deodorant
Coconut & Lime Butter Block
Pumice, Teatree & Spearmint Bodywash Bar
Uses
This sampler box is a great way to discover your favourite Ethique body products before committing to the full size. Packaged in a delightful, 100% compostable 5-pack box, this is a fantastic gift idea. Each sample weighs between 10-20g.
Country of Origin: New Zealand
Are we missing anything?
If you think we should stock something that we don't already, let us know – we really appreciate good advice.