Raw Nature - Dry Shampoo - For Dark Hair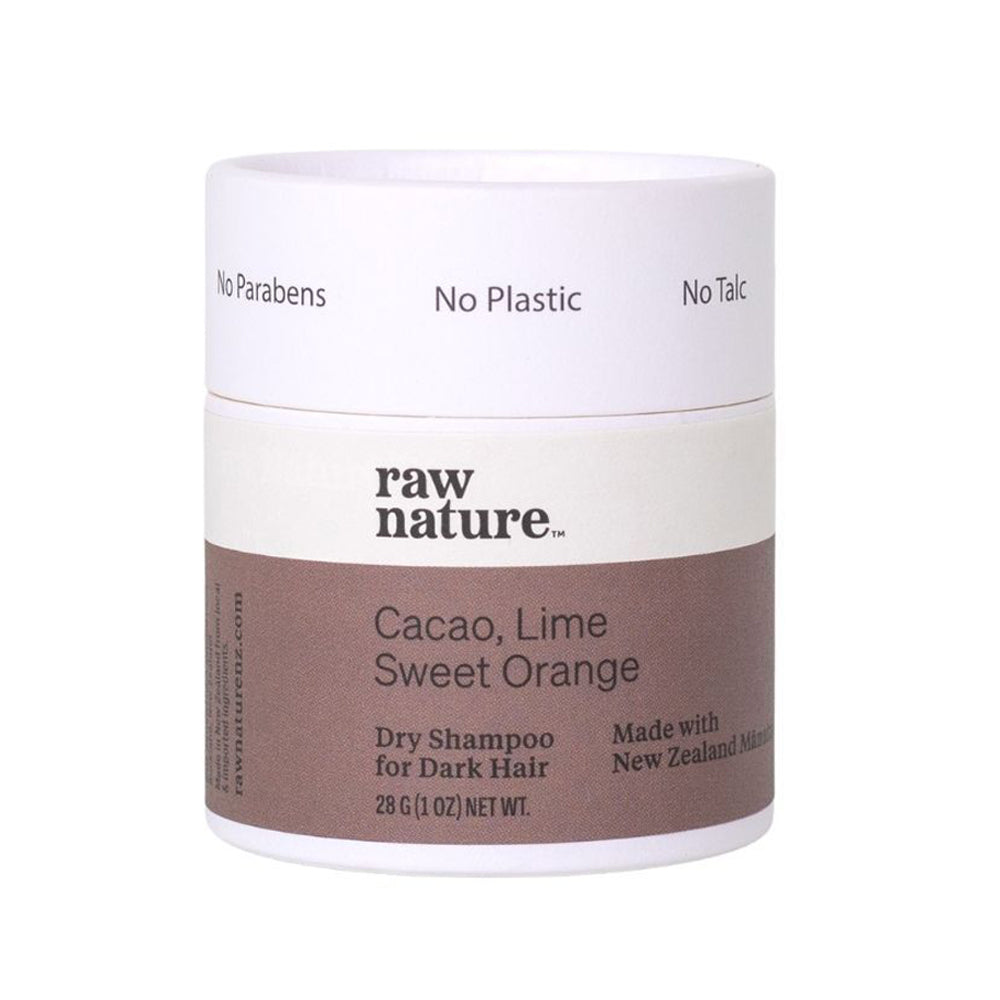 Raw Nature - Dry Shampoo - For Dark Hair
Stock Availability
Raw Nature - Dry Shampoo - For Dark Hair
PRODUCT INFORMATION
About
A healthy natural way to quickly fix unwashed hair. Transforming greasy, dull hair into fresh looking and gorgeously scented hair that has volume and bounce. No one will know you're in between washes!
FREE from: Talc, SLS, PEG, parabens, phthalates, artificial fragrance, LPGs, phenoxyethanol, alcohol, silicones, plastic.
Uses
Shaker method: Gently sprinkle a small amount of dry shampoo directly into your roots. Wait 30 seconds for the oils to absorb the powder. Using your fingers, massage, fluff and style your hair as usual.
Brush method: Tip small amount of dry shampoo into the container li d. Take a big fluffy makeup brush and dip it in the powder, gently shake off excess powder, then apply to your roots. Wait 30 seconds and style as directed above.
Overnight method: Apply as above (by either preferred method) before you go to bed and save y ourself some time in the morning. Keep the sticky paper cover over the holes when you travel.
Information
Ingredients: Organic tapioca starch, Kaolin clay, Organic Cacao Powder, Citrus Aurantifolia (Lime) Oil, Citrus Aurantifolia Dulcis Peel (Orange) Oil, Natural Van illa Oil, Lepospermum Scoparium Branch/Leaf (NZ Mānuka) Oil
Country of Origin: Made in New Zealand from local and imported ingredients.
Are we missing anything?
If you think we should stock something that we don't already, let us know – we really appreciate good advice.