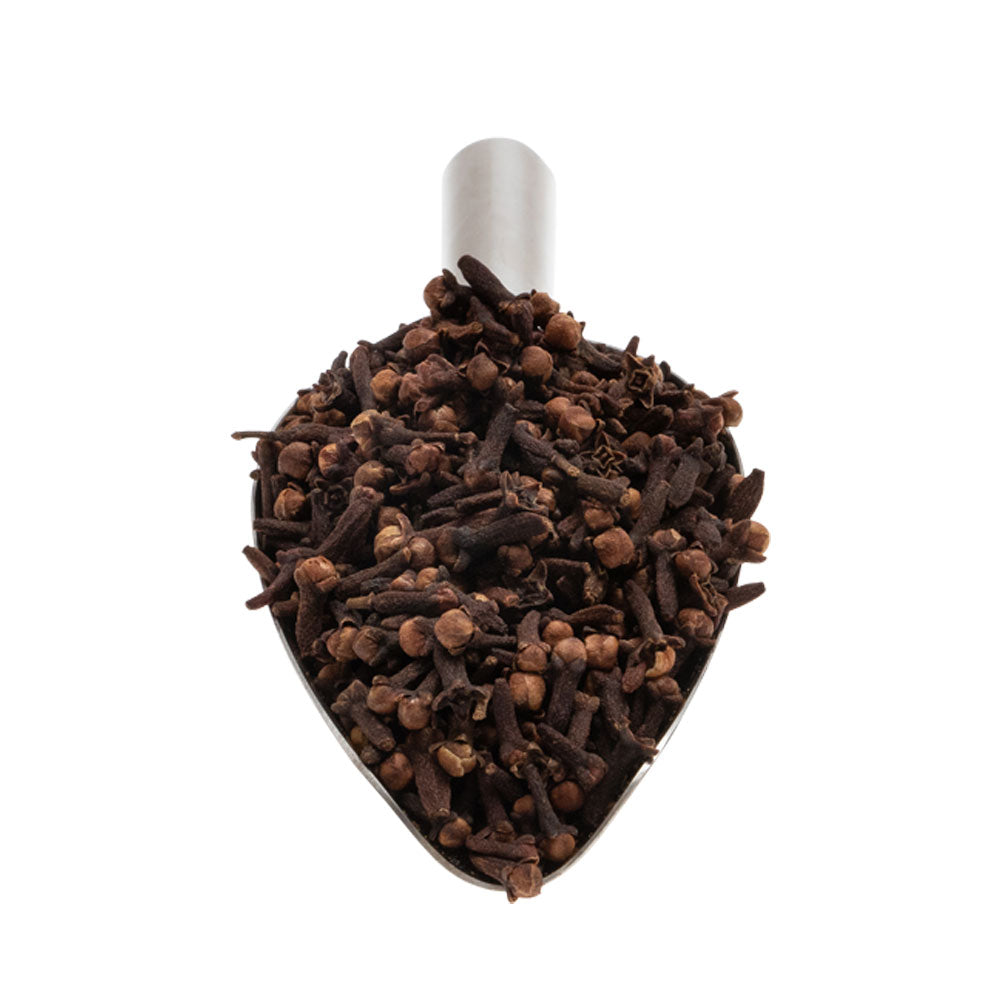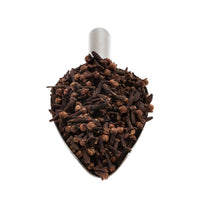 Stock Availability
PRODUCT INFORMATION
About
The clove tree is a tropical evergreen of the myrtle family. Its crimson flowers seldom open and it is these unopened flower buds that constitute the clove spice. Cloves have a powerful fragrant, slightly peppery aroma. The taste is fruity but also sharp, hot, and bitter. Cloves have antibacterial, antimicrobial and anti-septic properties, and have even be used as a local anaesthetic in some circumstances.
Uses
Cloves are included in many classic spice mixtures including Chinese five spice powder, curry powder, pickling spices and ground mixed spice for baking. Whole cloves are often used to flavour cooking liquids for simmering fish, poultry or meat, and as a garnish for baked hams (an absolute must for Christmas). Cloves have a particular association with apples and are added to apple sauces, tarts and other desserts. Oil of cloves (which is distilled from buds, leaves and stalks) is a strong antiseptic and preservative that is used in toothpastes and mouthwashes.
Information
Ingredients: Cloves
Allergens: No known allergens.
Storage: Store in a cool, dry place away from direct sunlight.
Shelf Life: Up to 12 months when stored as above
Country of Origin: Indonesia 
Are we missing anything?
If you think we should stock something that we don't already, let us know – we really appreciate good advice.