Black Himalayan Rock Salt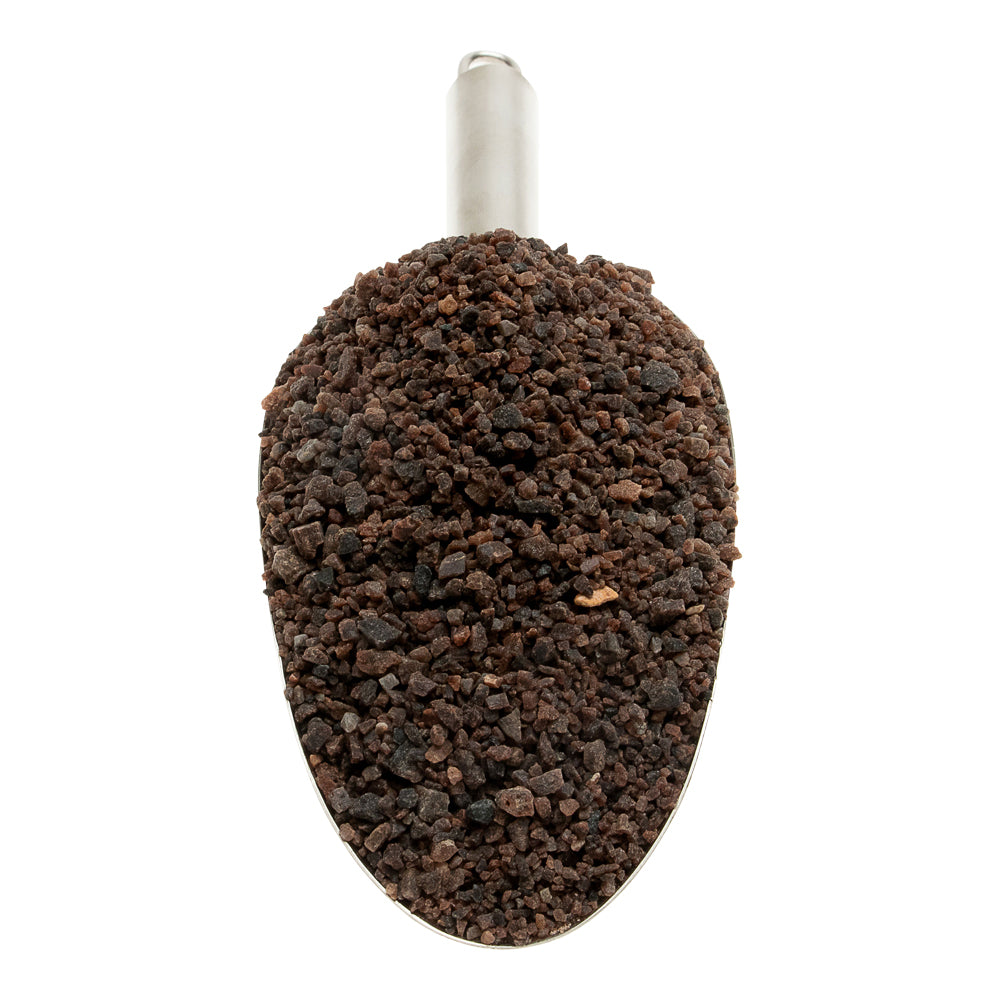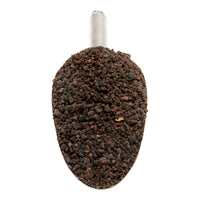 Black Himalayan Rock Salt
Stock Availability
Black Himalayan Rock Salt
PRODUCT INFORMATION
About
Black himalayan rock salt is a special type of Indian volcanic rock salt. It is commonly used in Pakistani, Indian and other Asian dishes. It starts out as pink himalayan rock salt or sodium chloride and is then heated to extremely high temperatures and mixed with Indian spices and herbs, including the seeds of the harad fruit which contains sulfur. It also contains trace impurities of sulfates, sulfides, iron and magnesium which all contribute to its distinctive sulfurous aroma and purple/pink/grey colour. Traditionally, black himalayan rock salt has been considered a therapeutic, cooling spice and has been used to help digestive issues. It contains less sodium than table salt so is a useful alternative for those with high blood pressure or just anyone looking to minimise their salt intake.
Uses
Black himalayan rock salt can be considered a flavour enhancer sprinkled on top of pretty much any savoury food, particularly Indian and other Asian recipes. It can be used alongside other spices in pickled vegetables, salads and chutneys. Since it is considered a cooling spice, it can also be added to some summer beverages. Substitute nutritional yeast for black himalayan rock salt and sprinkle it atop your homemade popcorn or kale chips for a unique, savoury flavour. Due to its distinctive sulfurous aroma and taste, similar to that of hard boiled egg yolks, many vegans appreciate black himalayan rock salt in their tofu scrambles, chickpea omelettes, frittatas and quiches.
Information
Ingredients: Black Himalayan Salt
Allergens: No known allergens.
Storage: Store in a cool, dry place away from direct sunlight.
Shelf Life: Up to 12 months when stored as above.
Country of Origin: Pakistan
Nutrition Information
Nutrition Information
Serving size
1g
average quantity per serving
average quantity per 100g
Energy
0.0kJ
0.0kJ
Protein
0.0g
0.0g
Fat, Total
0.0g
0.0g
-saturated
0.0g
0.0g
Carbohydrates
0.0g
0.0g
-sugars
0.0g
0.0g
Sodium
387.9mg
38785mg
the eggy salt
this is the secret ingredient in scrambled tofu to give it an eggy taste, not so easy to find in shops but very easy to order from GoodFor with $6 delivery nationwide
Are we missing anything?
If you think we should stock something that we don't already, let us know – we really appreciate good advice.