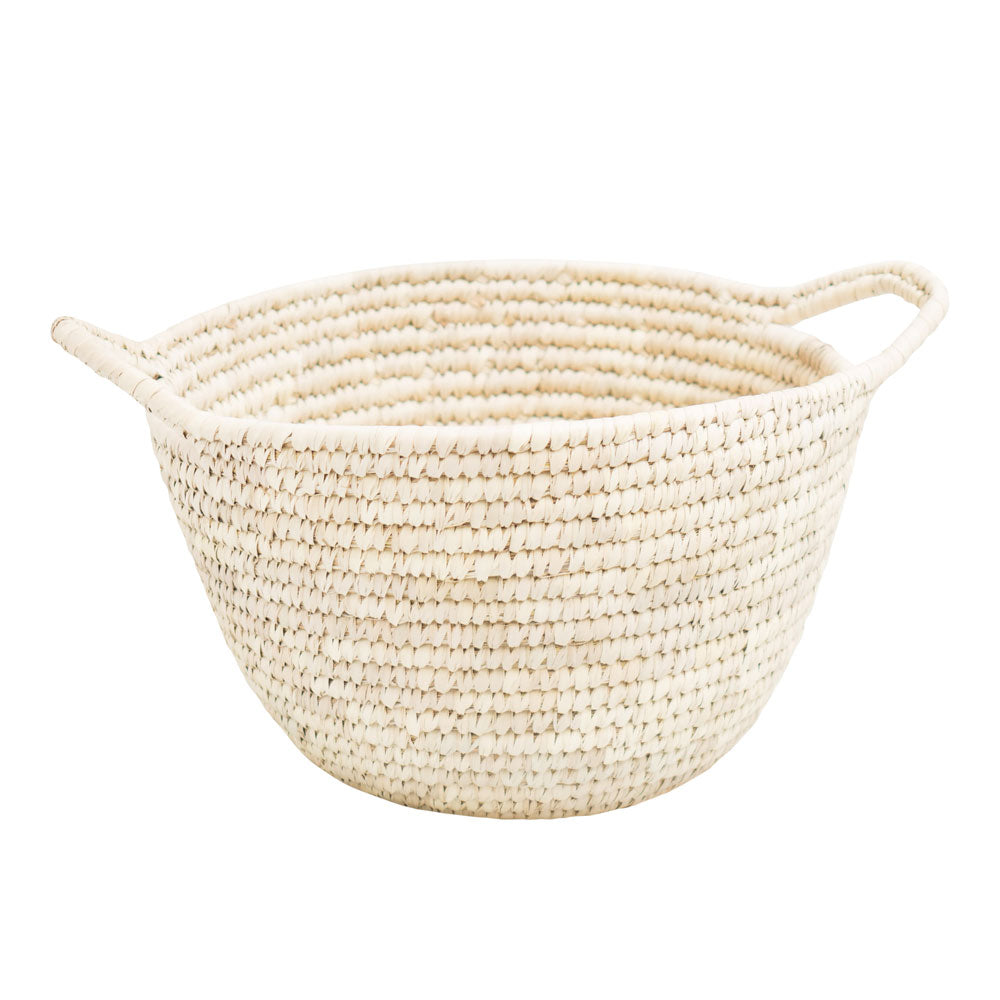 Stock Availability
PRODUCT INFORMATION
About
These baskets are handmade by a fairtrade group called the Valerian Handicrafts in Bangladesh, this basket is made out of local date palm leaves.
Dimensions: Roughly 35cm D x 24cm H
Uses
Perfect wide and sturdy basket for carrying your jars and bottles, complete with handy handles for lifting the heavier loads.
This basket could also be used for storing kids toys or shoes, or for holding towels or blankets.
Are we missing anything?
If you think we should stock something that we don't already, let us know – we really appreciate good advice.