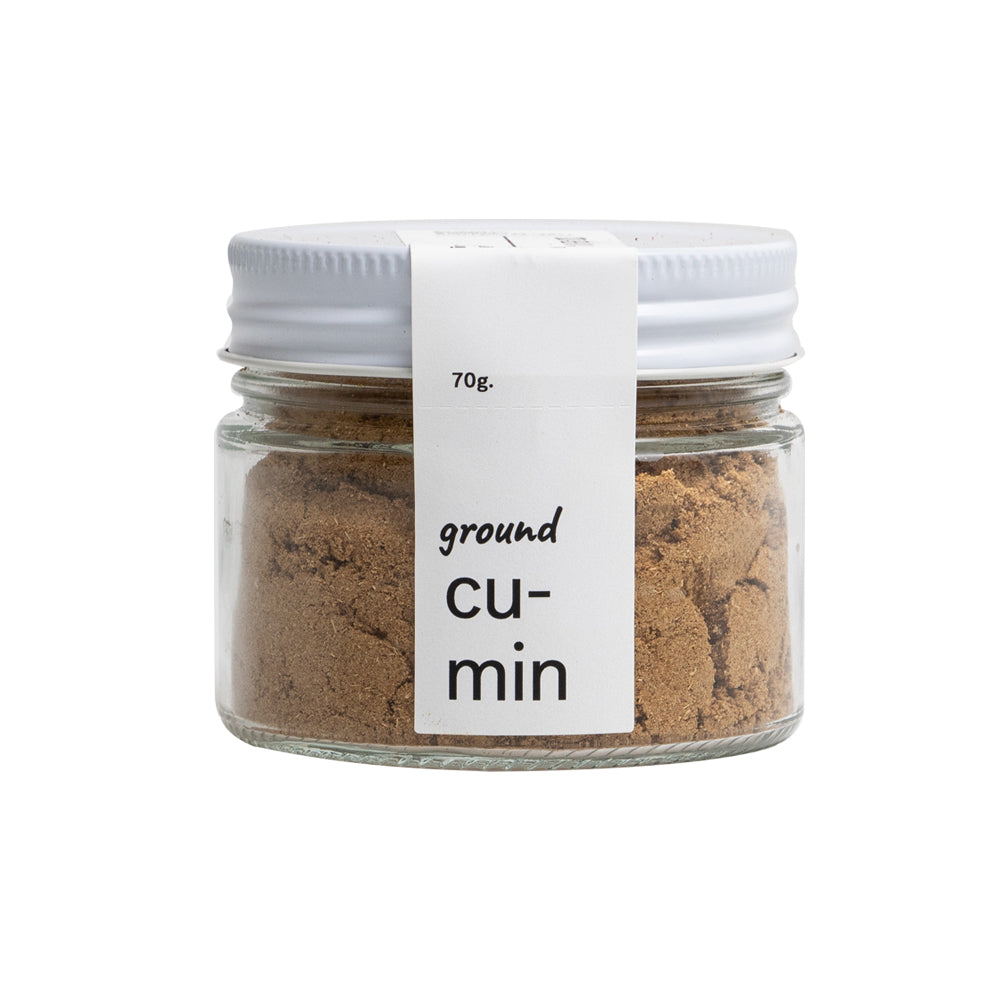 Stock Availability
PRODUCT INFORMATION
About
70g Ground Cumin in our 120ml glass Baby Spice Jar. Save 20% with our Baby Spice Jar Set.
Cumin has a strong, spicy, sweet aroma and the taste is rich, slightly bitter and warm. The pungency and taste of cumin are particularly noticeable when it has been ground down into a spice. 

Uses
Because of its strong flavour, ground cumin is popular in cuisines which are generally highly spiced such as many Indian, Middle Eastern, North African and Mexican dishes. Cumin is an essential ingredient in curry powders and masalas. The aroma of cumin is enhanced if the seeds are dry roasted before they are ground. 

Information
Ingredients: Ground Cumin
Allergens: No known allergens.
Storage: Store in a cool, dry place away from direct sunlight.
Shelf Life: Up to 12 months when stored as above.
Country of Origin: India, packed in New Zealand
Are we missing anything?
If you think we should stock something that we don't already, let us know – we really appreciate good advice.