B.Bold Deo - Bicarb. Free, Lavender & Eucalyptus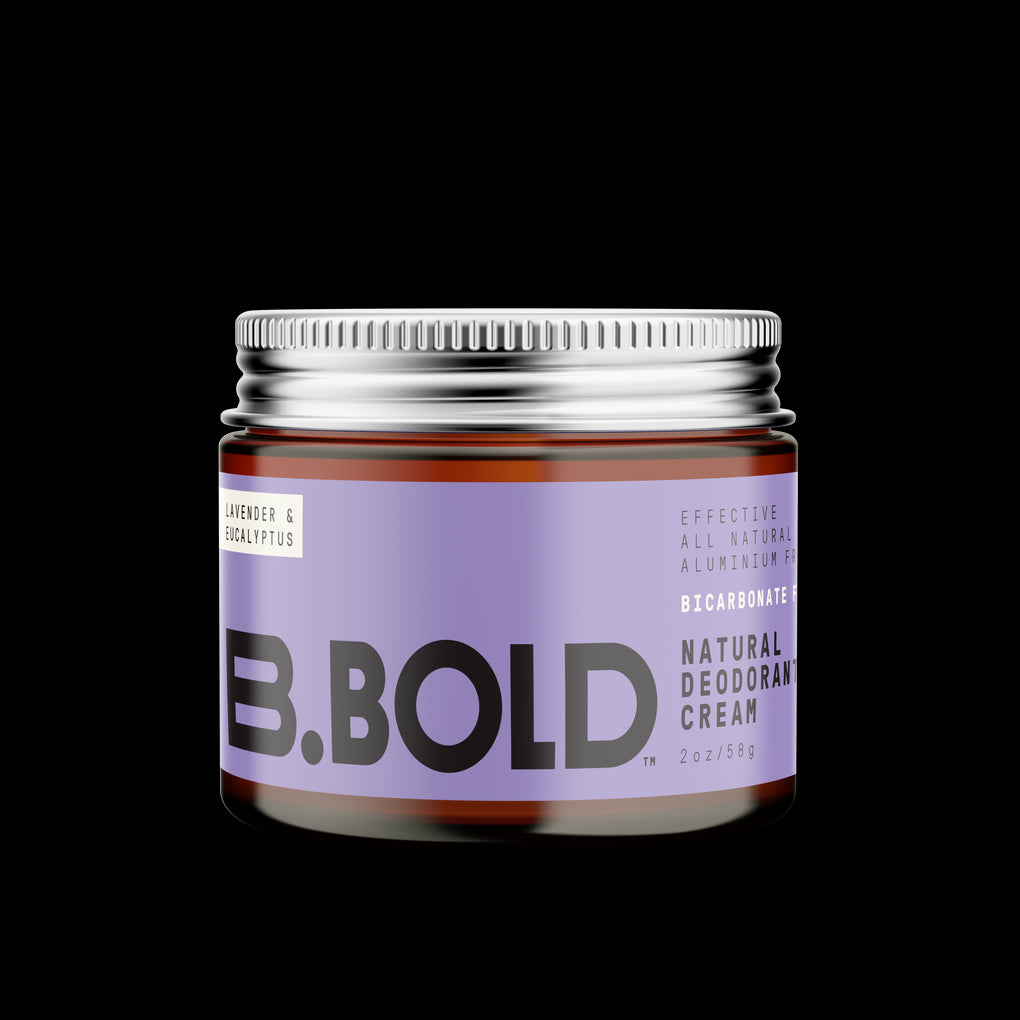 B.Bold Deo - Bicarb. Free, Lavender & Eucalyptus
Stock Availability
B.Bold Deo - Bicarb. Free, Lavender & Eucalyptus
PRODUCT INFORMATION
About
B.Bold Natural Deodorant Cream is a natural creamy NZ made deodorant that comes in a cute 58g glass jar and is highly effective at preventing body odour. Ideal for people with sensitive skin who cant tolerate the alkalizing effects of bicarbonate found in other formulas.This scent has a gentle and fresh scent that is soothing and refreshing –  delicate and subtle.
B.Bold Bicarbonate free works effectively by using magnesium hydroxide to alter the pH in your armpit so those "bacteria bad boys" don't stand a chance when it comes to causing body odor. All while soothing sensitive skin. Arrowroot and kaolin clay absorb moisture to ensure B.Bold keeps you feeling dry. It has a stable and easy-to-use consistency with a super silky finish.
Directions: To apply, gently massage a pea-size amount into your entire, clean underarm area to ensure total effectiveness. One jar will last between 2-3 months… a little goes a long way!
Ingredients: Manihot esculenta (Tapioca) starch, Magnesium hydroxide, Coco- Caprylate (derived from Coconuts), Mangifera indica(Mango) seed butter, Cetostearyl alcohol, Kaolin clay, Lavandula angustifolia (Lavender) essential oil, Eucalyptus globulus (Eucalyptus) essential oil, Tocopherol (Vitamin E) oil.
Allergens: No known allergens
Storage: Keep in a cool dry place, away from direct sunlight.
Country of Origin: New Zealand
Are we missing anything?
If you think we should stock something that we don't already, let us know – we really appreciate good advice.