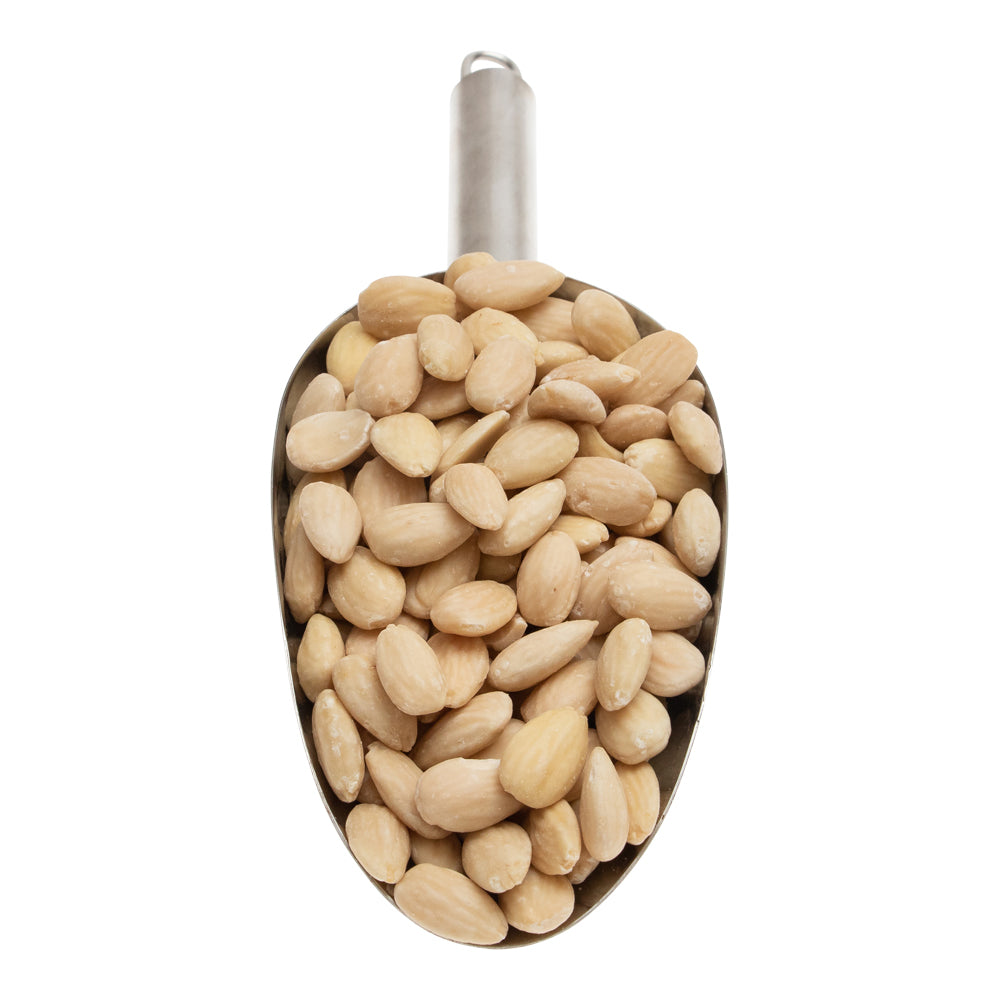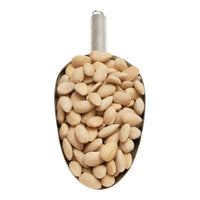 Stock Availability
PRODUCT INFORMATION
About
Whole raw almonds have been blanched to remove the outer skin layer for a few different reasons, including texture, flavour and digestion. The smooth texture of blanched almonds makes them deliciously creamy and super easy for your digestive system to process. They are a convenient, natural snack and useful in cooking and baking.
Uses
If you have any digestive problems with raw nuts, you may opt for blanched almonds over raw almonds as a nourishing snack or satiating and tasty addition to cooking and baking. This product is conveniently already blanched for you so there is no need to fuss about in the kitchen to do this yourself. Blanched almonds work wonderfully eaten on their own as is or you can chop, dice or ground them down into almond meal for your favourite nutty recipe. As with raw almonds, they are a great addition to homemade granolas, mueslis, energy bars, salads, stir-fries and more. Due to their lovely creamy consistency they are helpful in decorating deliciously sweet desserts, as well as one-pot wonders, curries and stews.
Information
Ingredients: Almonds
Allergens: This product contains tree nuts. This product may contain traces of other allergens.
Storage: Store in a cool, dry place away from direct sunlight.
Shelf Life: Up to 12 months when stored as above.
Country of Origin: USA
Nutrition Information
Nutrition Information
Serving size
50g
average quantity per serving
average quantity per 100g
Energy
1234kJ
2468kJ
Protein
10.7g
21.4g
Fat, Total
26.26g
52.52g
-saturated
1.98g
3.95g
Carbohydrates
4.39g
8.77g
-sugars
2.32g
4.63g
Sodium
9.5mg
19.0mg
Are we missing anything?
If you think we should stock something that we don't already, let us know – we really appreciate good advice.